Amazon's Alexa Will Now Use Celebrity Voices — Here's the First Star Coming to the Device
Are you tired of hearing that same old voice every time you use your Alexa devices? Well, luckily for you, more options are on the way.
It was recently announced that Amazon will begin using celebrity voices for its Alexa virtual assistant, set to launch later in 2019, which means that things are about to get a lot more fun.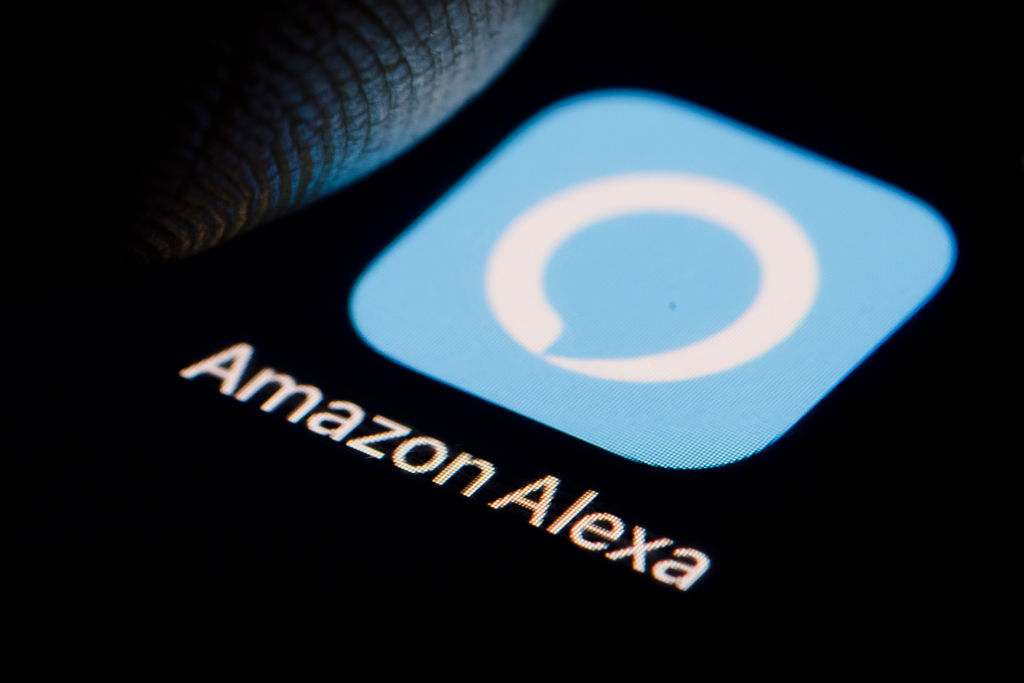 The first star coming to the device? It's (probably) your favorite actor: Samuel L. Jackson.
More on the Alexa update
USA Today reports that Amazon announced the news at a Sept. 25 event, where it revealed a slew of new products and services. But he didn't record the exact lines. The company is reportedly using neural text-to-speech technology to replicate Jackson's iconic voice.
So, how does it work exactly? Well, it's pretty similar to how Alexa currently functions. Users will be able to ask Jackson to tell jokes, sing happy birthday, share weather updates, create timers and alarms, play music, and other things. Additionally, they'll be able to learn more about the actor by "asking about his interests and career."
But there are a few things he won't be able to do that Alexa can such as helping with lists, reminders, skills, and a couple of other things.
There are two versions available
USA Today notes that there's an "explicit" version and a "clean" version that users will have access to when the feature launches later this year.
According to the product page, users can get started by saying, "Alexa, introduce me to Samuel L. Jackson." From there, they will select which version they want to use. But they have the option to change it later on by simply going to the Settings menu and switching to their preferred version.
The Alexa "Skill" costs 99 cents as an introductory offer. But after that period ends, it will cost $4.99.
The reactions to the feature are excited
Fans rushed to Twitter to react to the news that the Oscar nominee is coming to Alexa, and they could not have been more excited.
"I'm going to be talking to Samuel Jackson, I mean my Alexa, a lot more in the future," tweeted one person.
"I have to buy an Alexa now if it's gonna be Samuel Jackson's voice," someone else added.
A third person echoed that comment, writing, "As soon as they release Samuel Jackson's voice for alexa i'm buying one."
Others shared musings of things Jackson might say, posting his most iconic quotes from movies like Pulp Fiction.
"If Alexa could say, "Wake up, motherf*cker" in the Samuel Jackson voice they would have a customer in me," one man wrote.
Some also requested other voices.
"Yeah, Samuel Jackson's voice on Alexa is cool and all, but can I get Richard Painter's?" tweeted one woman.
"Samuel Jackson is cool, but I want my Alexa to be Morgan Freeman," added another.
We'll see who Amazon decides to add in the future. But, for now, get ready for Samuel L. Jackson.