Amazon's 'The Marvelous Mrs. Maisel' Promotion Rolled Gas Prices Back to the 1950s, and It Made Some People Pretty Angry
The average price for a gallon of gas in the U.S. is $2.64, according to AAA. In California, it's a whopping $3.61. But a few lucky Los Angeles drivers were able to fill up for a lot less recently. 
On August 15, Amazon partnered with some L.A. businesses to roll back prices to 1959. The promotion — dubbed "Maisel Day" — was designed to celebrate the streaming series's 20 Emmy nominations. But what was supposed to be a fun stunt backfired when so many bargain-hunting Angelenos descended on a Chevron station that was selling gas for 30 cents a gallon that the police had to intervene. 
'Maisel Day' gas prices were a great deal, but they didn't last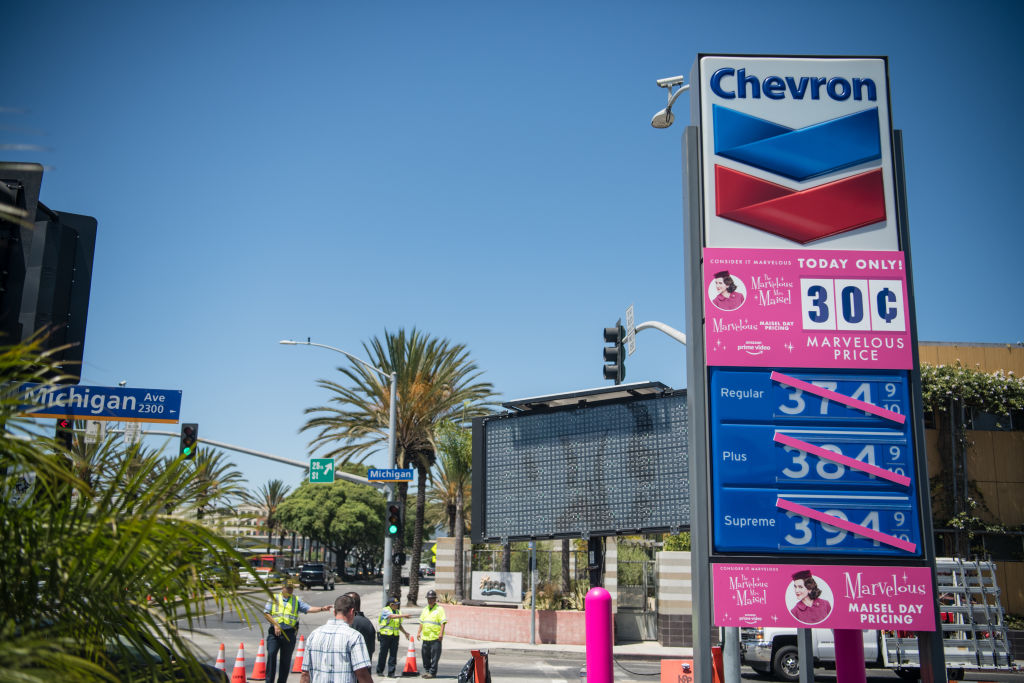 Fans could score hotel stays, haircuts, hot dogs and more at 1950s prices as part of the "Maisel Day" promotion. One deal was especially enticing. At a Chevron in Santa Monica, you could fill up for just 30 cents a gallon — more than $3 off the normal per-gallon price. How much could you save? One woman reported she paid $4.90 for almost 16 gallons of gas. 
Once people got wind of the phenomenal deal, chaos ensued. Drivers lining up to fill up their tanks ended up causing a traffic jam on Cloverfield Boulevard and the I-10 freeway. Traffic started to back up shortly after the promotion began at 9 a.m., and Santa Monica Police had to step in to direct traffic. The promotion was supposed to run until 5 p.m., but the police ended up putting a stop to the deal several hours early
"When we got out there and realized how big of a traffic issue it was, the sergeant on scene let the promoter know that we had to keep the flow of traffic on Cloverfield. When it got to the point that no one on Cloverfield was moving, we had to flush traffic," police spokeswoman Lt. Candice Cobarrubias told the Los Angeles Times.
Some people were not amused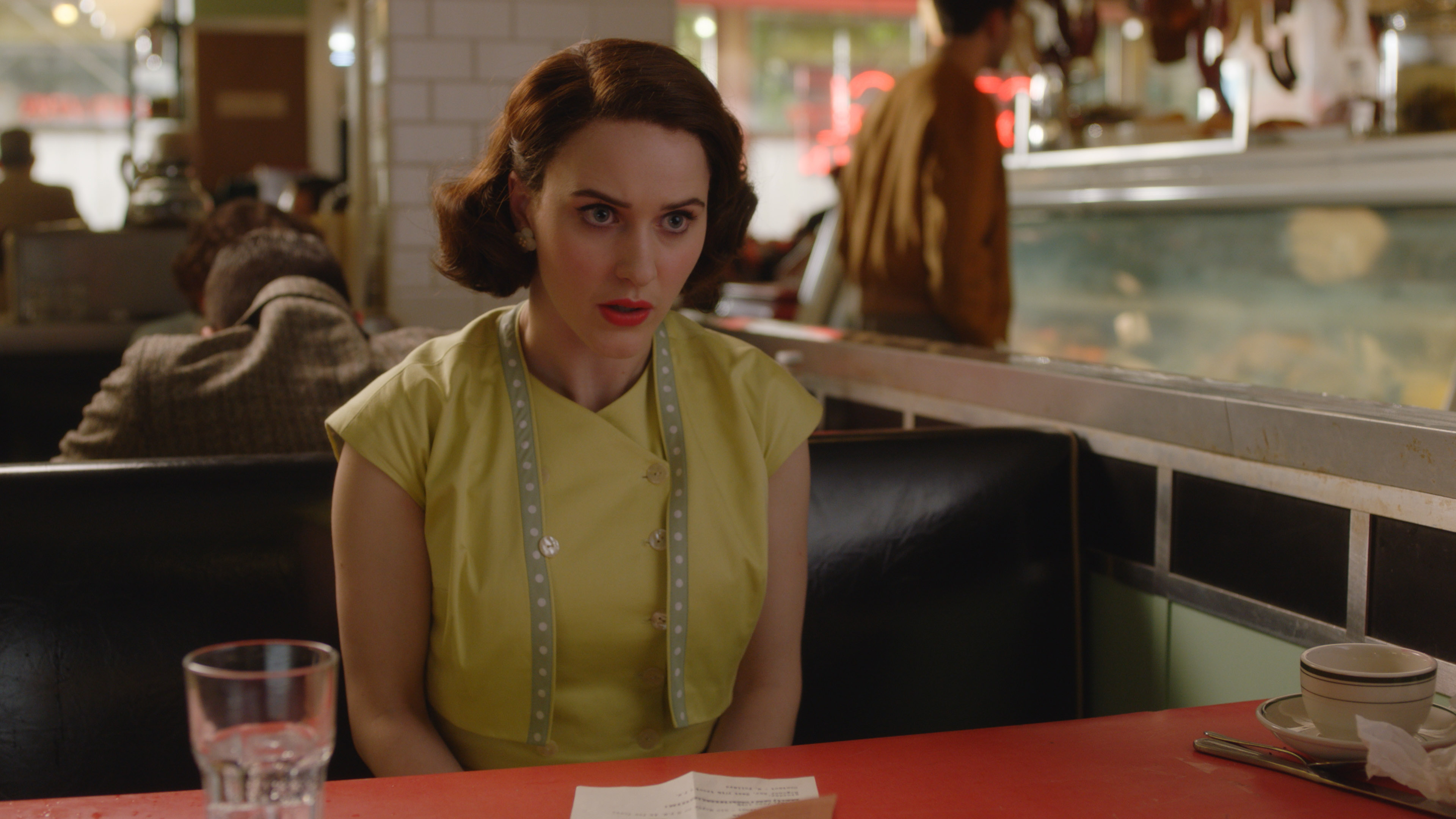 L.A. traffic can be stressful even on a good day. So it's hardly surprising that some motorists were not amused when Amazon's "Maisel Day" promotion caused them further headaches. 
"I got to sit in gridlock on the 10 for half an hour and my kid was late to school because of this fool stunt. Great idea guys!!! #definitelynotwatching" one angry commuter tweeted at Amazon. 
"People here will literally fight each other for a free tablespoon of food from the sample stations at Costco… Haven't people learned from others stupidity??? Don't do a huge promo and not expect crowds in a city of millions…" another wrote. 
Others complained about the impact on other businesses. 
"All the businesses in bergamot station basically lost a whole day of business because of the traffic," wrote one person on Twitter.
While some people had complaints, others were thrilled to score a Mrs. Maisel-inspired style at Drybar for $2 or a 99-cent pastrami sandwich at Art's Delicatessen and Restaurant.
"Enjoying a wonderful corn beef and pastrami sandwich at Art's deli thanks to Maisel Day. One of my favorite shows by the way. Yay Miss Maisel," tweeted one fan. "Cheering you on for the Emmys."