Which 'Teen Mom' Had the Most Run-Ins With the Law: Amber Portwood or Jenelle Evans?
Amber Portwood and Jenelle Evans became known after appearing on MTV's 16 and Pregnant, and the spin-off Teen Mom. They both have lived their lives in the public eye for the past ten years, Portwood was 18-years old and Evans was 17-years-old at the time of their first child's birth.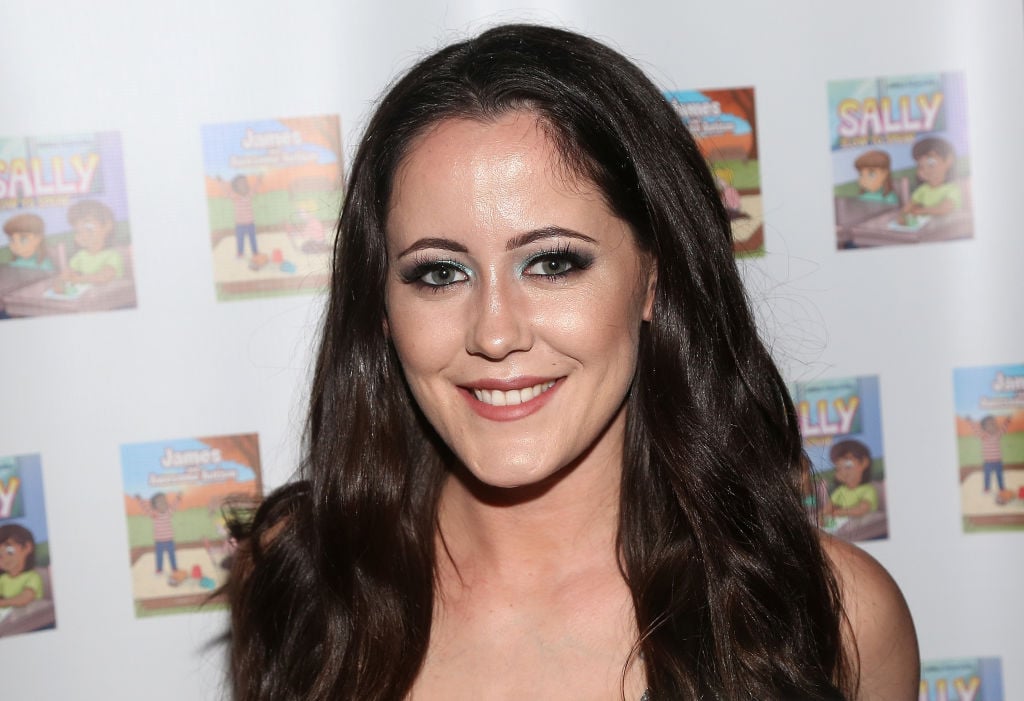 Viewers have witnessed their ups and downs, documented by MTV cameras, as they continue to figure life out with the addition of new kids and relationships. The Teen Mom stars have an extensive arrest history, as both of them have admitted to struggling with drugs and mental health issues. Who has had the most runs in with the law?
Amber Portwood's arrest history
2010
In January on Teen Mom Season 1 Episode 8, a fight aired between Portwood and her ex-fiance, Gary Shirley, where she slapped and choked him. Nine months later, in Season 2 Episode 10, Portwood attacked Shirley again, hitting him in the head. The shocking footage caused Child Protective Services to investigate the situation.
Portwood allowed CPS to monitor her for six months, and she began going to therapy and doing community service. However, the next month, officials pressed charges against for Portwood on three counts of domestic violence, two of which were felonies. She was arrested later in December and held for 24 hours before being released on a $5k bail.
2011
A judge awarded Shirley with full custody and their daughter, Leah, in December. Portwood was arrested five days later for violating her probation, failing to complete her GED, failing to enroll in anger management courses, and failing to set up college funds for her daughter. They also found her in possession of several pills for which she did not have a prescription. Therefore, Portwood was sentenced to five years in prison.
However, she avoided the sentence by enrolling in rehab. A few months later, Portwood reportedly told the judge that she would rather take the prison sentence instead. Portwood served from June 2012 to November 2013 before being released early for good behavior. Things were looking up for Portwood after she came home from the sentence and later gave birth to a son, James, with cinematographer, Andrew Glennon, in 2018.
2019
However, on July 5, Indiana officials arrested Portwood on domestic violence charges. Glennon contacted the police, saying he and his son's life were in danger. Portwood was released from jail a day later.
Jenelle Evan's arrest history
2010
In 2010, she was arrested for breaking into a neighbor's house and drug possession. After pleading guilty to drug possession, the breaking and entering charges were dropped, and she was sentenced to one year of probation. The following year in March, she was arrested on a warrant for assault and affray, stemming from a fight that went viral online.
Even though the assault charge was dismissed, officials sentenced Evans to 30 days in jail on a suspended sentence and a year of probation. She was arrested a third time only a few months later for violating her probation after testing positive for marijuana and opiates.
2012
Officials took the Teen Mom star into custody again in January for harassing and threatening her former roommate, Hannah Inman. She was released on a $1,000 bond. Then, a week later, Evans violated a domestic protection order after attempting to contact Inman. However, the roommate dropped the charges two months later. Inman's former boss accused Evans of cyberstalking, resulting in another arrest, but the charges were dismissed.
In June, she got into a fight with her ex, Gary Head, which turned physical and the two got arrested. They charged Evans with simple assault, possession of less than one-half ounce of marijuana, possession of drug paraphernalia, and possession of a controlled substance. Two months later, all her charges were dismissed.
2013
In April, she got into another domestic dispute, this time with her ex-husband, Courtland Rogers. Therefore, officials arrested her simple assault, heroin possession, and possession of paraphernalia. However, those charges were also dropped. In May of the same year, North Carolina officials arrested her for missing a hearing related to the cyberstalking situation.
After turning herself in, the charges were dropped. A few months later, she failed a court-ordered drug test, resulting in another arrest. While pregnant with her son, Kaiser, Evans was arrested for "breach of peace" after getting into an argument with her ex-husband, Nathan Griffith.
2015
She then got arrested in Myrtle Beach, South Carolina, for driving without a license. After paying a $237 fine, officials released her two hours later. Evans was arrested again in May for domestic violence after another argument with Griffith. However, he told police he did not want to press charges, and they were dropped. Three months later, she was arrested for assault and battery after she allegedly threw glass at Griffith's girlfriend. But, in 2016, a jury found Evans not guilty.