'America Horror Story 1984': What Is The New Season Of 'AHS' About?
Scary stories are meant to be told. The ninth piece of the American Horror Story saga, entitled AHS: 1984, is expected to premiere in fall 2019, with familiar actors, the same director, and a brand new scary story to share.
What started with sharing ghost stories about a haunted house grew into a nine-season saga of killer clowns, presidential elections, and now, serial killers from the 1980s.
Find out what makes this new season of American Horror Story unique.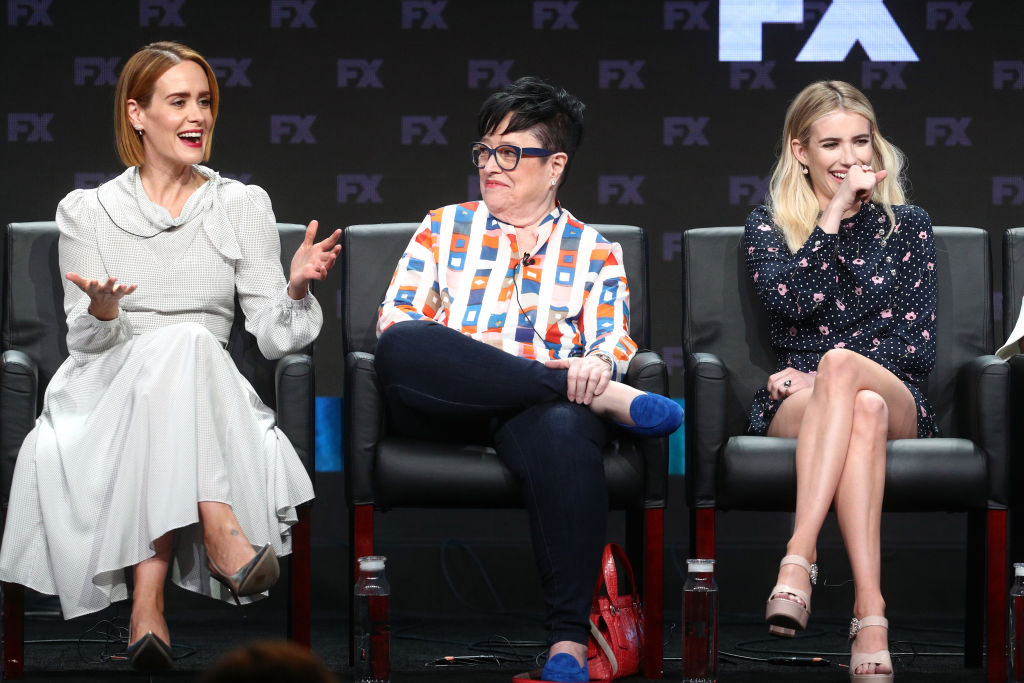 'American Horror Story: 1984' is the show's ninth season

The show began in 2011, with its first season, American Horror Story: Murder House. Now nine years later, fans have seen characters (and actors) come and go, including artists like Lady Gaga and Adam Levine.
This new season, some speculate is also a nod to George Orwell's dystopian novel, 1984. Based on the teaser trailer, the theme of season 9 is somewhat based on the year it is named after.
It's based on the 1980s horror movie genre
Everyone knows the slasher movies. Classics like A Nightmare on Elm Street, Friday the 13th, and Sleepaway Camp, redefined the horror genre and cinema world. According to director and creator Ryan Murphy, that decade of horror is what inspires this new season of American Horror Story.
The teaser trailer for American Horror Story: 1984 features a clip of a woman running away from a Jason-esque killer in the woods. After fleeting into her cabin, the killer stabs his knife through the door. "Six Feet Under" by Billie Eilish plays softly in the background.
The plot of this season has not yet been confirmed, nor has the return of any characters from previous seasons.
The cast has a few familiar faces

The first confirmed cast member is AHS veteran, Emma Roberts, according to The Hollywood Reporter. Shortly after, Director Ryan Murphy revealed on Instagram that Olympic skier Gus Kenworthy will portray Roberts' boyfriend in this new season.

Refinery29 speculates that American Horror Story: Apocalypse antagonist, House of Cards alumni, and Twitter heartthrob, Cody Fern will join the cast of this new season.

One of the cast's most notable members, Sarah Paulson, has not yet confirmed her appearance on this new season. According to syfy.com, the actress is not sure if she wants to return mostly because of commitments to other projects, like Ratched, a Netflix original based on the novel One Flew Over The Cuckoo's Nest.
For the first time in AHS history, actor Evan Peters will not return to the show, saying he would "sit this season out" in an interview with Extra.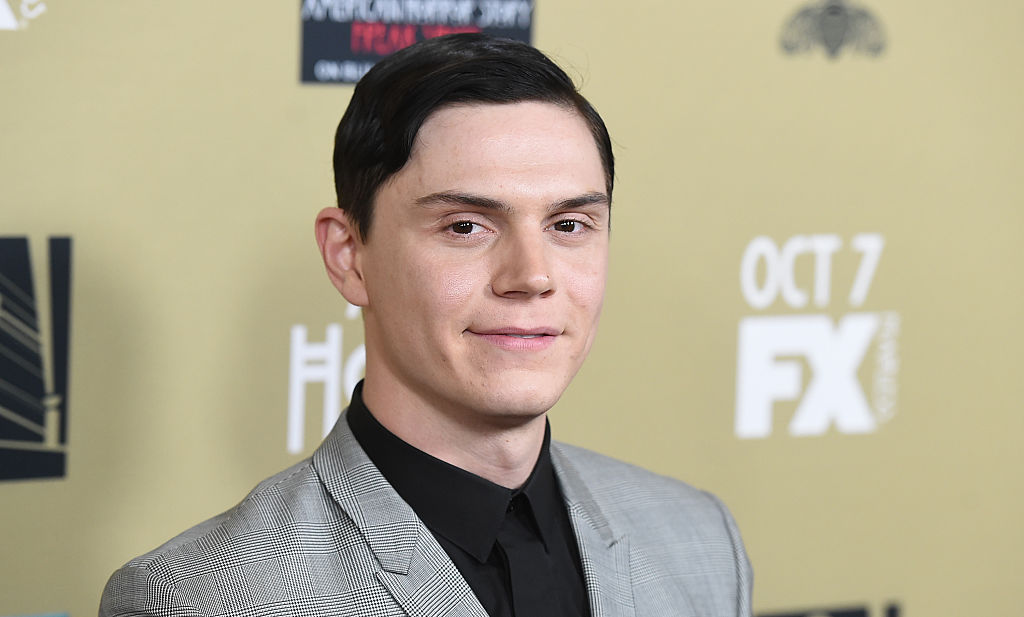 We don't know when the season will be released

The future of the series is unclear, due to the recent Walt Disney Company-Fox merge and Ryan Murphy's new contract with Netflix. According to The Hollywood Reporter, American Horror Story was renewed for a 10th season and continues to say on schedule.
The release date of American Horror Story: 1984 has not yet been confirmed. Based on the teaser trailer, fans can expect another spooky season of AHS around Fall 2019.