'American Crime Story: Impeachment': Why Monica Lewinsky Is Finally Telling Her Side of the Clinton Scandal
It has been more than two decades since Bill Clinton uttered the infamous words, "I did not have sexual relations with that woman, Miss Lewinsky." Ever since, Monica Lewinsky, a former White House employee, has been most closely associated with Clinton's impeachment, the legalities of what defines sex, and the abuse of power for sexual gratification in politics and beyond.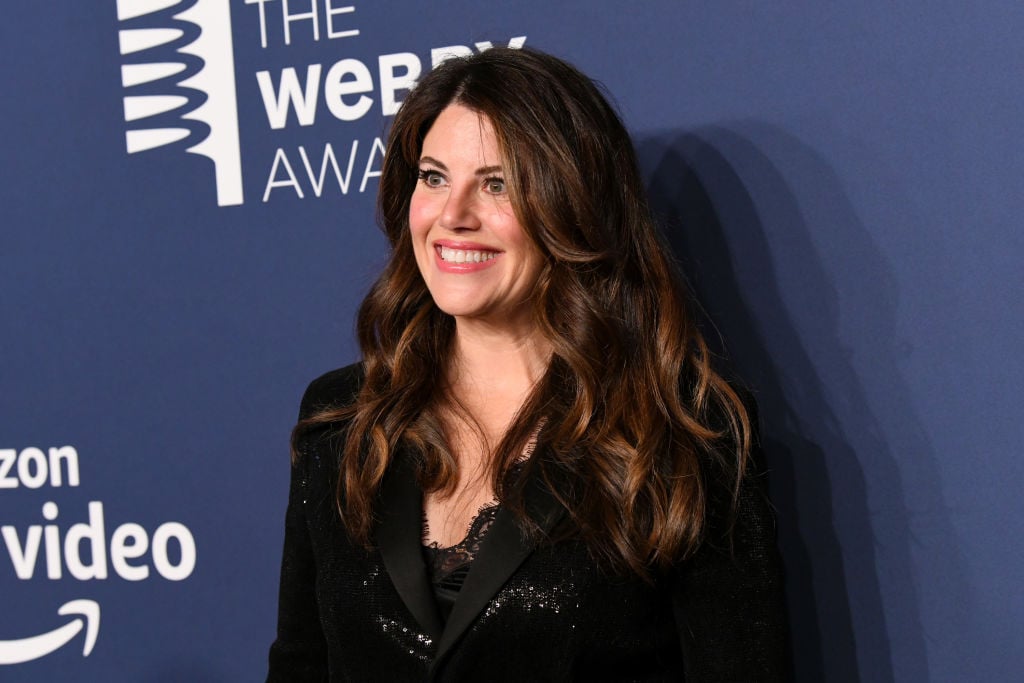 Lewinsky has had a couple of opportunities over the years to share her side of the story. However, a recent opportunity may be the most exciting one yet: the upcoming season of American Crime Story is subtitled Impeachment. What's more, she will act as an executive producer. Here's what we know.
What has Monica Lewinsky been doing for the last 20 years?
In the years immediately following the scandal, Lewinsky worked to pay off her legal bills in a variety of ways, from news appearances to a line of handbags to becoming a Jenny Craig spokesperson. After a few years, she moved overseas to earn her Masters degree and avoid the spotlight.
It wasn't until 2014 that she came back into the public eye with a Vanity Fair essay. Lewinsky took a special interest in the fight against cyberbullying and has done quite a bit of work in that space. Additionally, she participated in the 2018 docuseries The Clinton Affair.
It was Ryan Murphy who opened this door for her
According to Vanity Fair, American Crime Story creator Ryan Murphy had planned to adapt the story, based on A Vast Conspiracy, years ago. He then approached Lewinsky in person in order to convince her to join the project. He said the following:
"Nobody should tell your story but you, and it's kind of gross if they do. If you want to produce it with me, I would love that; but you should be the producer, and you should make all the god**** money." But it took a bit more than that to get her on board.
Here's what Lewinsky is saying about the new project
Lewinsky was understandably unsure, but after speaking with Murphy, she considers herself "privileged to work with him." She added, "People have been co-opting and telling my part in this story for decades. In fact, it wasn't until the past few years that I've been able to fully reclaim my narrative; almost 20 years later."
Despite how long it has been, Lewinsky considers her story "regretfully evergreen" given how "powerful people, often men take advantage" of those around them. "I'm so grateful for the growth we've made as a society that allows people like me who have been historically silenced to finally reintroduce my voice to the conversation," she said.
Who will portray her in 'American Crime Story: Impeachment?'
The announcement of the new season of American Crime Story included three cast members. Among them was Beanie Feldstein, who will portray Monica Lewinsky in her 20s. Feldstein recently starred in what is thought to be her breakout role in the high school comedy Booksmart.
Additionally, Sarah Paulson has been cast as Linda Tripp, a public affairs employee at the Pentagon in whom Lewinsky confided, and who secretly recorded her phone conversations. Finally, Annaleigh Ashford will portray Paula Jones, the Arkansas state employee who sued Clinton for sexual harassment and was a part of the later case against him.