'American Horror Story 1984' Theory: Slasher Trailer Is a Trick
If Ryan Murphy is famous, or notorious (depending on how his trickster ways sit with you) for one quality – it is his tendency to lead an audience exactly where he wants them, and then pull the rug out from under their feet. Ryan Murphy's anthology American Horror Story has defied expectations and kept viewers guessing for eight successful seasons.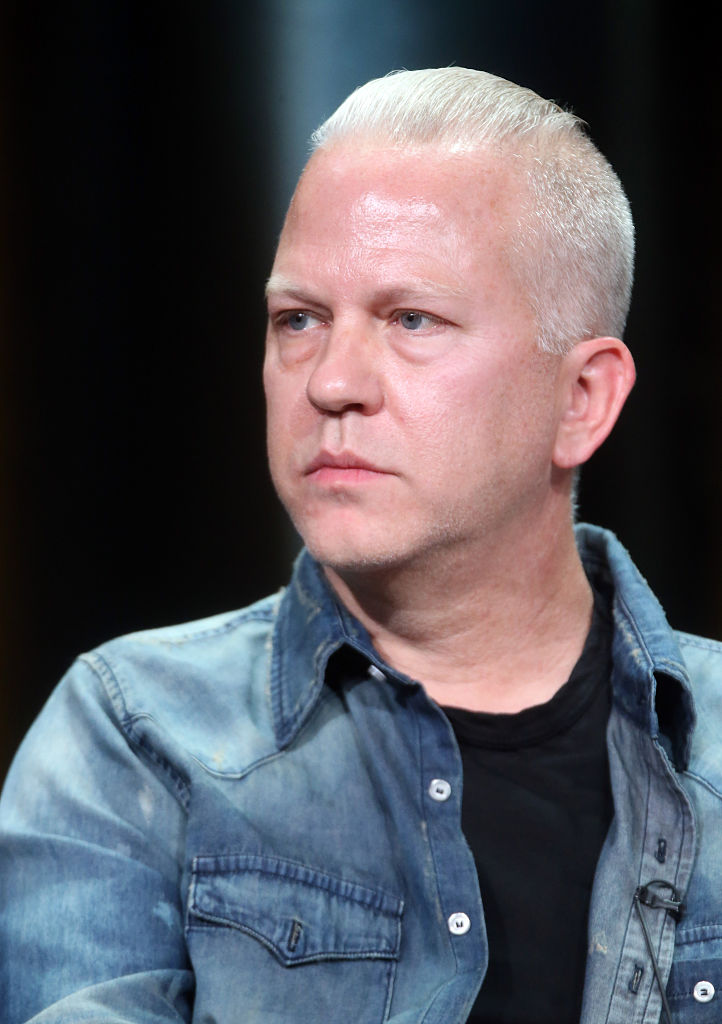 While some AHS tales fair better than others among critics and audiences – see Coven vs. Roanoke – they are all eerily suspenseful, blood-curdling creepy, and fantastically freaky. From witches and spells to asylums and a satanic apocalypse, seasons rarely finish as simply as they start, which has led some to believe that the trailer for 1984 is intended to deceive.

While the 1980s were horror movie gold – with A Nightmare on Elm Street, Friday the 13th,  and Poltergeists all hitting silver screens within four years of each other – choosing the year 1984 is explicitly too ominous to go unnoticed.
Titled after George Orwell's dystopian novel – a story many people read as part of their high school curriculum – Ryan Murphy knows full well that people will begin to make assumptions. Will AHS be a dystopian story set in the past?
Why would Ryan Murphy choose the year 1984 if he did not intend for his audience to presume a dystopian theme would be coming? While Murphy is known for combining genres, there is another possibility – one that may disappoint – yet is utterly in-line with Murphy's tendencies as a director (and self-promoter).
What if the slasher-themed trailer for 'American Horror Story' season 9 is a bait and switch?

Given the title for the upcoming season of AHS and the since-released teaser, there are only two options: the season will combine two genres, or the slasher-themed trailer is intended to trick fans.

One fan, in reference to the trailer, noted a possibility: "…the season starts with this, then we zoom out and it's just someone watching an old slasher movie on a TV." While mostly citing this possibility as a "joke," it wouldn't be unheard of for Murphy to pull such a stunt.

Remember when Ryan Murphy took to Twitter to respond to a theory that the AHS seasons were loosely based on the nine circles of hell? He wrote one word – "interesting" – and the entire AHS fanbase needed to know if this was confirmation of the theory within minutes.
Ryan Murphy likes to get his audience hyped up, and that's a good thing. He enjoys playing with our minds and our emotions via the marketing attempts, just as much as he enjoys doing so through the show itself. The question is: if this is a trick, would fans be happy about it?

Would fans be disappointed if AHS 1984 wasn't reminiscent of 1980s slasher movies?

Based on comments across varying forums, it appears that fans are excited about the classic horror theme. Seeing Ryan Murphy step into an iconic 80s undertone – while bringing his own personal flair – has fans imagining all the possibilities. Murphy's style is a bit quirky, so the show would pay homage without falling to mere imitation.
One fan wrote, "I'm just hoping it's not a bait and switch…" to which other chimed in to concur with his sentiment. '80s horror is a fun idea, and if Murphy wants to please the fans who were excited by the initial trailer, he should combine the themes.

Not to mention, dystopian stories are often set in the future. Meaning, it would be interesting to see how he works the two – often disparate genres – into a cohesive unit. A little knife here, a big scream there, a fall in the dirt here, and a dehumanizing society with an over-arching and misguided governmental entity thrown in for good measure. We're ready for you AHS 1984.