'American Horror Story: Hotel': Meet the New Creepy Cast
American Horror Story: Hotel is almost open for business and fans are finally learning more details about what to expect. At the Television Critics Panel on Friday, the latest cast of the FX anthology series teased what their roles will be in the upcoming fifth season.
As previously mentioned, Hotel will take place in downtown Los Angeles and will be moodier than recent seasons. Season 5 "harkens back to the first season. It's much more rooted in honest, primal fears as the first season was," creator Ryan Murphy said, per Entertainment Weekly. Here's the group of creepy characters that will be bringing the scare this time around:
1. Lady Gaga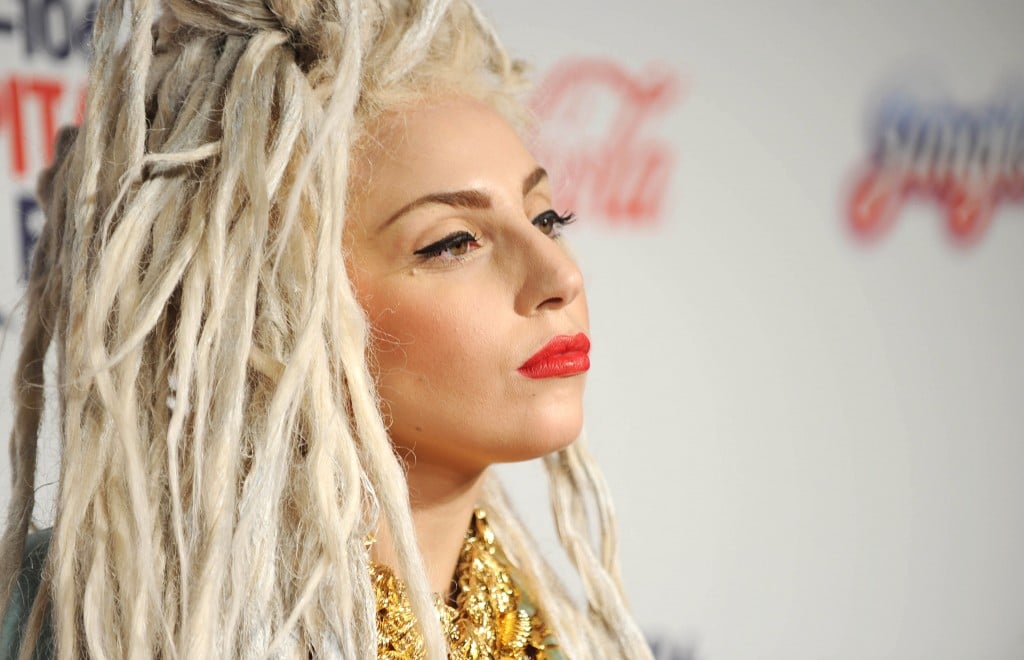 After all the buzz surrounding Gaga's addition to the cast, we finally know a little bit more about who she'll be playing. According to Murphy, Gaga's character is named Elizabeth and she actually owns the hotel where all the disturbing stuff will go down. "She is sort of a very wealthy social doyenne who is consumed with art and fashion and people," Murphy said of the character. "And she has a nefarious plan that is revealed in the first episode and plays out over the course of the season."
Per Murphy, Gaga will start shooting this season of AHS this month.
2. Sarah Paulson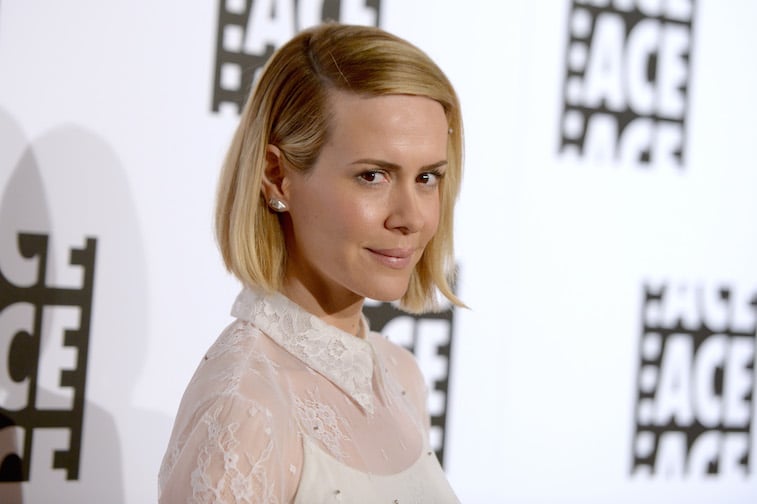 AHS vet Paulson returns this year, this time to play a character named Sally, a drug addict who lives at the hotel. The actress described Sally as "quite dark" and "quite sexy." "Not that drug addicts are sexy, but this girl happens to be quite sexy," she clarified, adding, "She's got a thing."
She also revealed that Sally hates Kathy Bates' character Iris "in a rather ancient way for reasons that are revealed quickly" and also has something budding with Wes Bentley's character. "I don't think it's like anything I've done on this show," Paulson said of her new persona.
3. Angela Bassett
Bassett plays Ramona Royale, whom the actress describes as "fabulous actress." The character reportedly doesn't actually live at the hotel, but does visit frequently. "I'm sexy as well, yet not in a drug addicty kind of way," Bassett said jokingly of her own character.
But perhaps the most interesting tease regarding Bassett's character? The actress says Ramona will have "a very strong real lasting relationship with [Lady Gaga's] character." Sounds intriguing.
4. Kathy Bates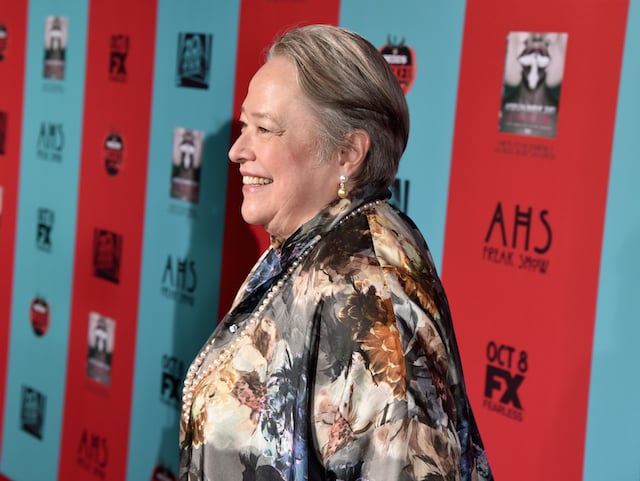 Bates returns to AHS to play Iris, a character who runs the hotel. "I have relationships with Matt Bomer and with Wes, and I can't stand [Sarah Paulson]," Bates said of her character and her relation to the other characters. Another fun fact? Bates reveals that Iris does crossword puzzles in her spare time.
 5. Chloe Sevigny
Sevigny plays Alex, wife to Wes Bentley's character. Alex is also a mother and a doctor who is going through a difficult time. As Sevigny describes it, Alex is "dealing with a great loss that we had in our family and coming to grips with that, among other things."
6. Wes Bentley
Bentley will portray Detective John Lowell, who is married to Servigny's character, Alex. As previously stated, their characters' family recently suffered a great loss and is struggling to come to terms with it. He's also facing some gruesome stuff professionally. "[He's] investigating some grisly murders, which somehow leads me to checking into the hotel," Bentley described of Detective John.
7. Matt Bomer
The Magic Mike star remained pretty tightlipped about his character, Donovan. All he would reveal is that he is "closely associated with Ms. Gaga and Ms. Bates, and Mr. Wittrock, amongst others." He also admitted that he "has very interesting relationships with the lady folk in his life," although he didn't give away any more specific details.
8. Finn Witrock
Witrock will play a male model named Tristan Duffy. Tristan is "always looking for the next high," Witrock described, adding, "And I think he sort of finds his biggest high in Lady Gaga, and they have a lot to do together. She sees all of me." Sounds juicy.
9. Cheyenne Jackson
Jackson plays a character named Will Drake. He's "a father, and a little desperate," Jackson said. He's also a fashion icon, who is trying to "creatively reestablish himself." In order to help make this happen, he moves from New York to Los Angeles.
10. Denis O' Hare
O'Hare's character is – wait for it – movie icon, Elizabeth Taylor…well, sort of. As O'Hare described it, "I'm not actually playing Elizabeth Taylor, but I'm playing a person who is inspired by the awesomeness of things like Butterfield 8 and Cleopatra and eye makeup like that. And I shaved my head for the part and other body parts."
His character also works in the hotel with Bates' character Iris, although he reportedly works in the bar in of the establishment.
AHS: Hotel is set to premiere on FX on October 7.
More from Entertainment Cheat Sheet:
Want more great content like this? Sign up here to receive the best of Cheat Sheet delivered daily. No spam; just tailored content straight to your inbox.