'American Idol': Did Evelyn Cormier's Time on '90 Day Fiancé' Help Her Get on the Show?
Sometimes familiar faces will show up on American Idol. This season that is Evelyn Cormier, who was previously on 90 Day Fiancé. Did her time on that show help her get onto the singing competition? Here is everything you need to know.
A casting producer saw Evelyn Cormier on 90 Day Fiancé and asked her to audition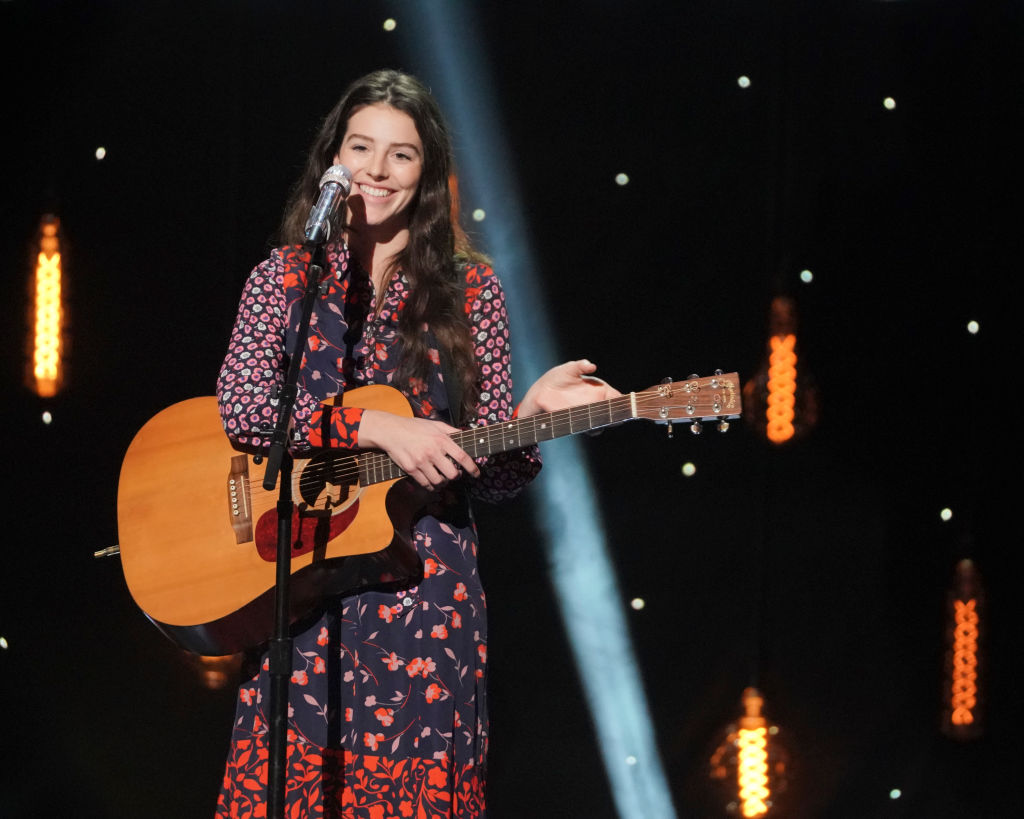 The teenager was on Season 5 of 90 Day Fiancé. She was engaged to
David Vázquez Zermeño, who was from Granada, Spain. They were reunited and trying to live their life together in Claremont, NH. They then got married.
The show was focused on their relationship struggles, but Cormier also talked a lot about her music career that season. So 90 Day Fiancé fans are probably not surprised to see her again on TV doing music. Did her first show help her get on American Idol?
Cormier's former TV show appearance got her noticed by the right person. According to In Touch Weekly, a casting producer for American Idol saw her on 90 Day Fiancé and wanted her to audition. The timing wasn't right for the first season, but Cormier was able to audition for Season 2.
This isn't exactly strange. The singer has been trying to get her music out there through YouTube. American Idol has used scouts and producers in the past to get people to go on the show. According to The Daily Beast, that also includes bad singers who could lead to those cringe-worthy audition moments.
Cormier had some reservations about going on American Idol before.
Cormier thought her voice wouldn't be a good fit for the show
The reality show veteran revealed that she actually didn't audition before for a specific reason. "People told me my whole life that I should audition for American Idol. I never thought that it was my path — that I did not have a conventional singing voice and that there wasn't a place for me there," she told In Touch Weekly.
She added, "I always would respond, 'If God wants me to audition, He will bring the opportunity to me.'"
She got advice from Lionel Richie and Katy Perry
The judges were blown away by her performance of "Wicked Games" by Chris Isaak at her audition. They moved her forward to Hollywood, but they gave her advice.
"Evelyn, pick the right songs because you're my favorite voice," said Katy Perry in the episode. Cormier also revealed what Lionel Richie was telling a lot of the contestants.
"The best piece of advice from the judges was given during Hollywood week and it was directed at all of us," Cormier revealed to In Touch Weekly. "Lionel Richie said, 'So what if you forget words. Make some up. I forget words all the time, but the show goes on.'"
She explained how the advice affected her. "Basically these words just calmed me down and gave me a more laid back approach to the competition."
Cormier's time on 90 Day Fiancé did get her noticed by a casting producer for American Idol. Now fans can watch her try to fight to stay on the show.
Read more: 'American Idol': How the Judges Reacted to '90 Day Fiancé' Star, Evelyn Cormier's Audition
Check out The Cheat Sheet on Facebook!