'American Idol': Why '90 Day Fiancé' Star, Evelyn Cormier's Husband Couldn't Be with Her for the Show
Evelyn Cormier is still on her American Idol journey. If you watched 90 Day Fiancé then you might be familiar with her husband,David Vázquez Zermeño. He couldn't be with her physically for the show. Here is the reason why and more.
Evelyn Cormier and her husband, David Vázquez Zermeño were on 90 Day Fiancé
The singer isn't new to reality TV. She previously was on 90 Day Fiancé where she reunited with her then-boyfriend, David Vázquez Zermeño.
At the beginning of the season, he came from Granada, Spain to be with Cormier in Claremont, NH. She already talked about being a singer throughout the season and has a band with her family.
They later got married in Boston in October 2017 and are still together. Cormier brought up the fact that she has already been married for a year at her American Idol audition, but he couldn't be there physically for the show for an important reason.
Cormier said he's the one working right now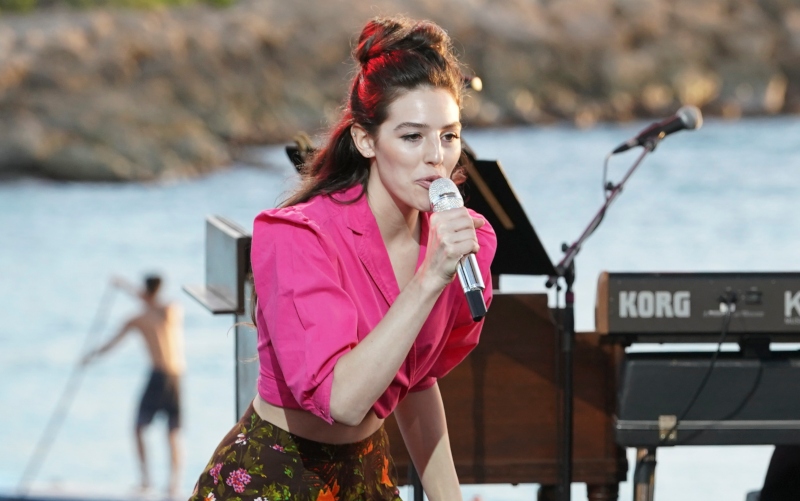 When you go on a reality show it typically takes all of your time. That means people either take time off from work or just quit. Cormier revealed how she is making things work with her husband.
"My husband, David, is the one working right now to make it possible for me to chase my dreams on American Idol," the contestant told In Touch Weekly. "That comes with its sacrifices like he hasn't been able to be there with me for the full duration and it can be difficult to be separated for such long periods of time."
She later praised her husband for being there for her. "My husband, David, has been a huge supporter of my music since the beginning of our marriage. He believes in me, my dreams and wants to see me achieve them," Cormier said.
"I couldn't be on American Idol if it weren't for David — he is working so hard to provide for me behind the scenes to help me reach my goals! I'm so blessed to have that kind of love and support backing me up," she added.
She said they are used to having a long distance relationship
Although distance might be straining on some couples, Cormier said their past has made them used to it. Of course, 90 Day Fiancé fans would know the show made it seem like the couple never met physically before he flew to her in 2017, however there were reports that their relationship went back even further and possibly met in Boston a year before.
"Long distance is no foreign concept for us though. [The] beginning of our relationship was long distance and we navigated our way through that," explained Cormier. "This time David isn't in Spain, he's at home in New Hampshire making it possible for me to live my dream. I love him and I know that our sacrifices will pay off."
For now, Cormier and Zermeño will be spending time apart so he can work and she can move forward on American Idol. The good thing is that their long-distance relationship prepared them for having to be apart. It sounds like Cormier is happy to have his support.
Read more: 'American Idol': How the Judges Reacted to '90 Day Fiancé' Star, Evelyn Cormier's Audition
Check out The Cheat Sheet on Facebook!