'American Soul': Is Gerald Aims Based on a Real Person? Jason Dirden Answers That and More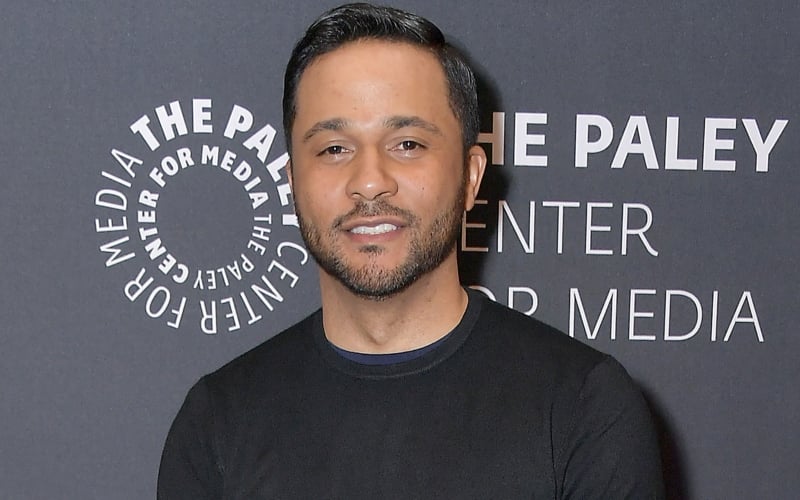 American Soul is telling the true story of Don Cornelius bringing Soul Train to more locations than just Chicago. But not every character is based on a real person. Gerald Aims (Jason Dirden) is a smooth character that is also very violent. Is he based on a real person?
The Cheat Sheet talked to the cast of American Soul at the Paley Center on Feb. 19. We talked to Jason Dirden about the inspiration behind his character and more.
Gerald Aims and Don Cornelius' friendship is based on his friendship with Dick Griffey
Dirden revealed that there are multiple things that is inspiration for his character. One of them is a person who was a friend to Cornelius.
"So he's loosely inspired by an actual person, Dick Griffey, who is from Tennessee," Dirden told The Cheat Sheet. He went on to say that Griffey and Cornelius started Soul Train Records "and then Don Cornelius got out of the business and he maintained it and created SOLAR Records, Sounds Of Los Angeles Records."
What characteristics are specifically from Griffey? "His love of music, his absolutely love for music, his friendship with Don," answered Dirden. "I mean you'll see Don and Gerald actually become probably the closest out of anybody on the show. Gerald is probably the closest confidante he has in his journey. And I think that was very true with Dick and Don in real life."
The actor didn't talk to anyone who knew Griffey, who died in 2010. "I wasn't able to meet anybody and the thing was because it's loosely inspired by him and an amalgamation of other things I didn't want to try to be him because it's not him."
Gerald Aims also represents things progression and survival
The character has been seen being charming with Don, then beating people close to death on the show. The actor talked about playing such an unpredictable character and the meaning behind him.
"He's a wildcard," said Dirden. "Everyone else is associated with Soul Train or trying to be associated with Soul Train and Soul Train kind of happens on him."
The actor then said "Gerald is about progression and he's about survival," and even him helping Don by funneling acts "it's about survival because he's trying to get out of the level he's in right now, you know what I mean? And maybe try to go a little more legal maybe. I don't know but I'll let you watch."
Gerald is also there to make a statement about Don's journey to the city. "And also, what I like to think is that he symbolizes everything that Don may or may not have been ready for when he came to L.A. and the entertainment industry," said Dirden. "He's like the ugly part of achieving your dream."
In the end, American Soul has a good mix of characters based on real people and fiction. Some of them like Gerald Aims are a mix of real and fiction alone. His friendship with Don is based on a real relationship but the rest is taken from other things.
Read more: 30 Photos Of Aretha Franklin Through The Decades
Check out The Cheat Sheet on Facebook!