'America's Got Talent' Contestant Roberta Battaglia Reacts to Getting the Golden Buzzer
Roberta Battaglia is one of the courageous souls to brave an America's Got Talent audition. Singing for judges Simon Cowell, Sofía Vergara, Heidi Klum, and Howie Mandel, the performer wowed the AGT judges (and audience) at only age 10. After singing the hit song from A Star Is Born, (Bradley Cooper and Lady Gaga's song "Shallow"), the America's Got Talent contestant got hit with the golden buzzer. Now, she's chasing the season 15 title.
'America's Got Talent' judges loved this season 15 cast member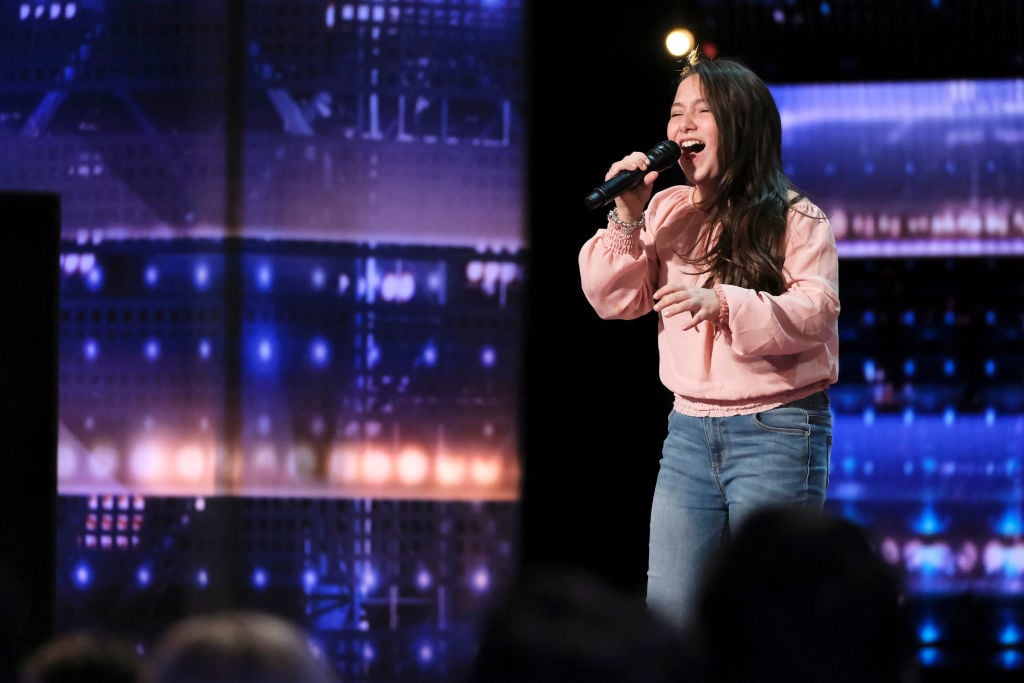 In an interview with Good Housekeeping, the 10-year-old America's Got Talent contestant recalled her Season 15 performance. Speaking about her personal experiences with bullying, Battaglia's show-stopping audition proved all her haters wrong.
"You know what? Let's see who's going to bully you after this," Vergara told Battaglia after she sang. Then, she hit the coveted golden buzzer. The young performer covered her face in joy as the confetti rained down around her.
At only age 10, this 'AGT' contestant got the Golden Buzzer after her audition
Battaglia told a local news network how it felt in the moment.
"When I got the golden buzzer, oh my God, I was feeling so excited to go to the live shows," she said. "I was bursting with happiness and tears."
Battaglia is originally from Toronto, and she's been singing for years. The young AGT cast member has been learning the craft from her dad at age two. Good Housekeeping reported that "her father, Alessandro … is also a musician."
"Alessandro reportedly moved to Canada from Italy in 2008, right before Roberta was born," they continued.
"All of my family loves music," the America's Got Talent contestant told the publication. "My grandfather was a music professor, my dad plays the keyboard and saxophone and sings, so I followed in his footsteps. We're just a family of music."
Since finding her voice (literally) so young, "she's continued to perform at various galas, community events, charity functions, and more," Good Housekeeping wrote.
Could singing contestant Roberta Battaglia be the 'AGT' 2020 winner?
Also, this isn't the first time that Battaglia has performed in a highly competitive environment.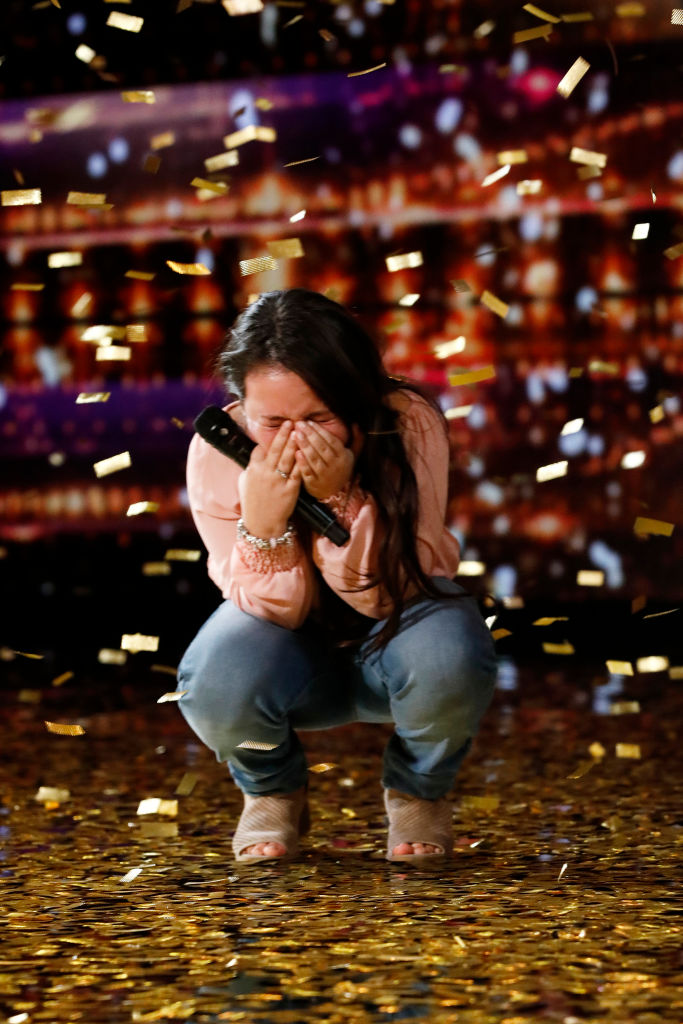 As Good Housekeeping reported, before Battaglia auditioned on America's Got Talent, "she landed a second-place finish on the CNE Rising Star Talent Competition for juniors in 2019."
"In response to Roberta's success on AGT, the talent organization announced their support of the young singer on social media," they reported.
The contestant told the publication that she wants to win America's Got Talent. But she has other goals, too.
One day, Battaglia wants to sing with pop artist Pink. And knowing what tricks NBC could have its sleeve, the young AGT contestant's dream could come true.