'America's Got Talent': Did Simon Cowell Decide to Replace Gabrielle Union and Julianne Hough?
The judging panel is changing once again on America's Got Talent. Gabrielle Union and Julianne Hough won't be returning after just one season.
There is still a lot of we don't know about this news. However, there is a source claiming Simon Cowell decided to replace them. Find out what the source said and more.
Gabrielle Union and Julianne Hough replaced Heidi Klum and Mel B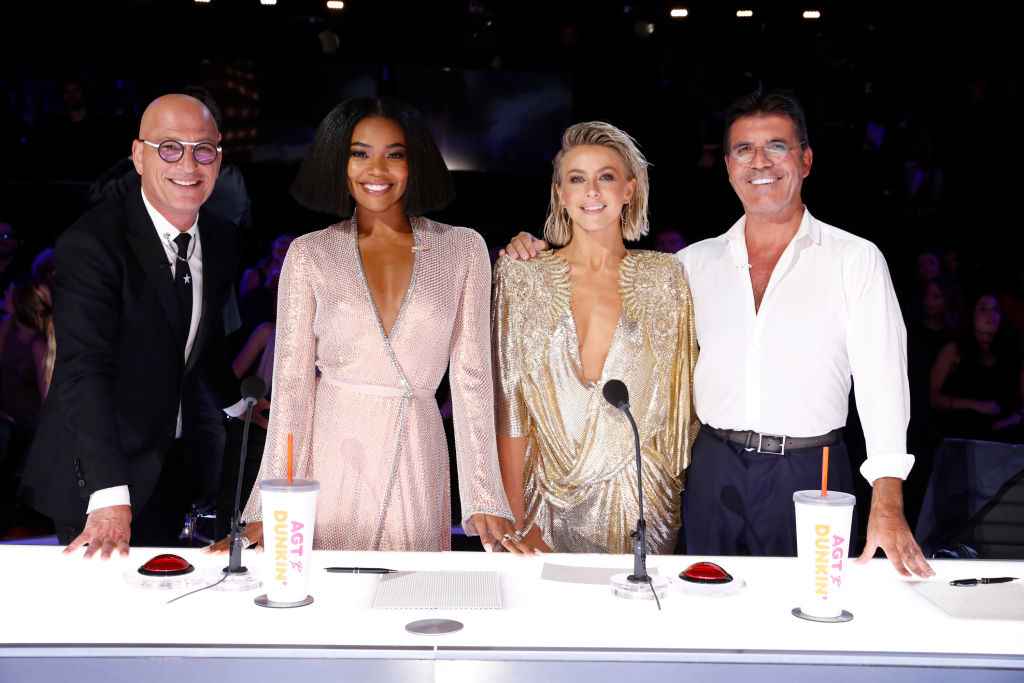 Season 14 already had a big change with Heidi Klum and Mel B getting replaced by the two judges. Cowell opened up about why he picked Union and Hough as their replacements.
"It wasn't like it wasn't working. Everyone who's been on the show over the years, judge or host, has done a brilliant job. It's just one of those shows where I think occasionally they just like to rotate the panel," he said according to USA Today.
"With Gabrielle, we spent a couple of hours talking and I really connected with her. She wants to do the show for the right reasons. She's very interested in the process for discovering talent," claimed Cowell.
Things didn't click as quickly between Cowell and Hough. "I asked her, 'Have you ever worked for one day on a job where you thought you'd made a big mistake?'" Cowell said recalling a conversation with the dancer.
"She said, 'Yes. This job.' I asked why. She said, 'You. I didn't get your sense of humor and then when the producers explained it, I understood it was you kidding around,'" he continued.
They won't return next season
The actress and dancer won't be back after judging for just one season. Variety revealed that NBC confirmed this change in the cast. Neither of their representatives gave a comment about this change.
The judges on the show do tend to change besides Cowell and Howie Mandel. However, this is the first time since the first season of America's Got Talent when the judges were replaced after only one season.
A source claims the judges are changed by Cowell
Not much is known about why Hough and Union won't be back. However, there are mysterious sources claiming to know what happened.
"[Gabrielle's] contract was not renewed after being the #1 talent on the show, NBC and network TV," an NBC source told Love B Scott. "She set the record for her Golden Buzzer." 
The source continued, "They only replace the women and Blacks at Simon's whim. She wouldn't walk away from $12 million because she's 'busy.' Based on weekly interactions on social media, by the time AGT finale aired Gabrielle was the #1 talent on network TV for 2019. Why not pick up someone's option in extreme success?"
The source also pointed to social media as a reason why they should be back on the show. "Social media engagement is the new measuring stick for talent and Simon isn't on social media," said the source. " Julianne and Gabrielle were both way higher ranked/engaged than Howie. The idea the network wants to 'switch things up' only applies to women and Black folks."
It's still unclear who will replace the judges next season. It's been announced Alesha Dixon will join Cowell, Mandel  and Klum for Britain's Got Talent, according to People.