'America's Got Talent': Dwyane Wade Comments On Wife Gabrielle Union Being Fired — Why He's 'Even More Proud' Of Her Now
As an actor, Gabrielle Union has an impressive career. Throughout her years in Hollywood, she's also garnered a reputation for doing good wherever she goes. Now, her husband, Dwyane Wade, is sharing why he's "proud" of her for what may have led to her firing from America's Got Talent.
Gabrielle Union and Dwyane Wade are married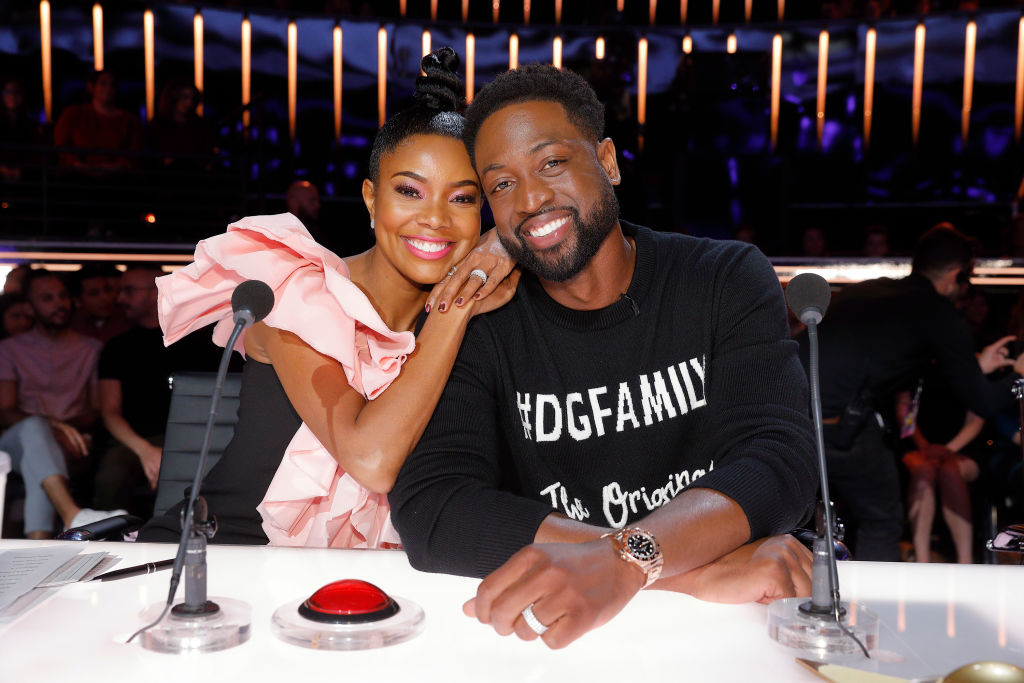 Union is an incredibly accomplished actor. She's been in the business for many years. Some may know her best from her early years in teen romantic comedies like Bring It On and 10 Things I Hate About You, but since then, she's only continued to grow as a star.
The actor is also linked to a famous athlete for a decade now. Union married NBA player Wade in 2014. In addition to Wade's three sons from previous relationships, the two are also parents to a daughter, Kaavia James Union Wade, who was born in 2018.
Union was let go from 'America's Got Talent'
In addition to her many acting roles, Wade also spent a season as a judge on Season 14 of the popular reality competition series, America's Got Talent. However, both she and Julianne Hough were not asked to return for the upcoming 15th season, which is rare for the show. So what happened?
According to various reports, Union spoke out about the "toxic culture" on AGT. She expressed concerns over a racially insensitive joke made by Jay Leno when he was a guest judge, and she apparently got a lot of notes about her hairstyles, which some said were deemed "too black."
How did she respond?
Union has not directly responded to the news. However, that doesn't mean that she isn't sending her own messages. Around the time the news broke, the actor posted a photo of her, Wade, and Kaavia reading a book together, quoting 'The Greatest Love of All" lyrics, "Teach them well and let them lead the way."
Additionally, Union took to her Instagram Story on Nov. 27, 2019, after the news broke. She posted a series of videos of herself working out, writing things like, "When the world feels like [it's] falling apart. Try to find your peace." Regardless of her lack of official statement, this feels like a pointed way of saying she won't let the news get her down.
Read Wade's reaction to the news
While Union is staying out of the conversation (for now), Wade is speaking up. He took to Twitter, writing four tweets to summarize the situation. First, he spoke about how much people loved watching Union on AGT, noting her "insight and sincerity."
Wade continued, commenting on how he's "still waiting on a good answer" as to why she was fired. He added that Union is "an advocate for our community and culture," and that he's "even more proud of her standing up for what she stands for and that's US," speaking of the Black community.
The now-retired athlete ended by saying "cheers" to Union "on not losing sight of the lessons" they've vowed to teach Kaavia (similar to the sentiment of Union's Instagram post). "Number 1 judge on one of the biggest shows in the world!!" Wade finished.