Former 'America's Got Talent' Judge Weighs in on Gabrielle Union's Firing
There's been a lot of drama surrounding America's Got Talent lately. When it was announced that Gabrielle Union wasn't coming back for another season, fans of the show were confused and concerned. Union brought a lot of fun and character to the wildly popular show. Though the Bring It On actress hasn't shared details around why she was let go, her husband, Dwayne Wade, did confirm that it was untimely. This has let to a large amount of speculation as to why Union was fired.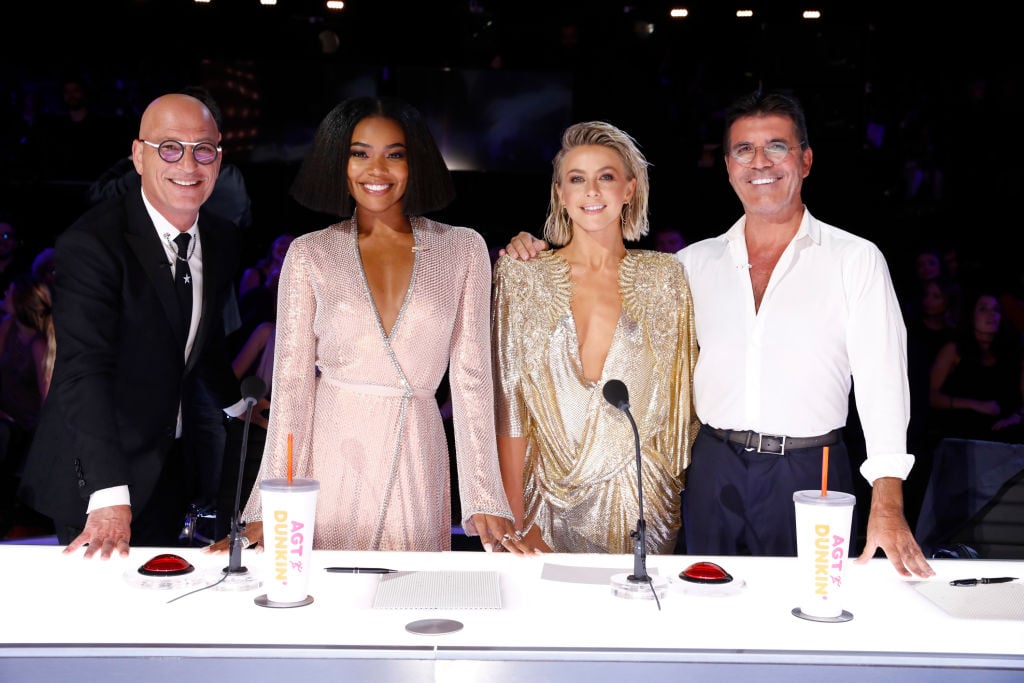 The Gabrielle Union AGT controversy
Though the executives of America's Got Talent maintain that constantly swapping out the judges is not personal and what makes the show successful, fans are convinced there's more to Union's firing. This became especially true when Variety released a report which stated that Union and her fellow AGT alum, Julianne Hough, were fired because they spoke out about a toxic work environment at America's Got Talent. But Hough and Union aren't the only former judges speaking out about the show. Former judge, Howard Stern recently spoke out against Simon Cowell on his Sirius XM Radio show.
Former judge, Howard Stern weighs in
Stern, who served as an America's Got Talent judge from 2012-2015 called out Cowell's behavior, deeming it sexist. Referring to the show as a "boys club" he shared that Cowell deliberately replaces the female judges whilst allowing the male judges (including himself) to stay for multiple seasons. Listing some examples, Stern went into detail about how he views Union's firing.
"How is it that Simon Cowell has orchestrated this? He has set it up that the men stay, no matter how ugly they are, no matter how old they are, no matter how fat they are, no matter how talentless they are. What he manages to do on all his shows is he constantly replace the hot chicks with hotter chicks and younger chicks, which is so obvious. "Simon (and) Howie get to stay, but the three women had to go: Tyra Banks, Mel B., Heidi Klum, and they find two younger, hotter women," the 65-year old began.
Stern questions Howie Mandel's continued involvement
Stern continued on to question why Union was forced out while Howie Mandel has been allowed to stay for many years. While Stern doesn't have anything against the America's Got Talent judge, he couldn't help notice the discrepancies. "It's one thing if you fire everyone, but why is it always the women on that show that constantly go into rotation? I like Howie, he's doing a fine, serviceable job, but why don't they change him? And why don't they change Simon?" Stern questioned.
The Jay Leno drama
Stern then took it upon himself to weigh in on the Jay Leno controversy and the comments that he allegedly made that Union took offense to. "Let's go on record as telling people that one million dogs are still eaten annually in South Korea, and if Gabrielle Union wants to effect positive change, maybe focus on the horrors of Korean dog farms and let the old irrelevant comic live in peace. She wants Jay beaten in the streets. I think maybe Jay makes a point," Stern shared.
It seems that Stern may have more of a personal disdain for Cowell rather than for the way things are run at America's Got Talent. However, he does make an interesting point or two. We're curious to see how the rest of this drama unfolds.