'America's Got Talent': Julianne Hough Responds to Gabrielle Union Firing Saying Everybody 'Should Be Heard' and More
There were a lot of reported details that came out after news hit that Julianne Hough and Gabrielle Union won't be back for another season of America's Got Talent. Union reportedly spoke out about the culture behind the show.
Hough previously responded to one of the rumors behind her time as a judge. Now she is responding to the situation again. Find out what she had to say and more.
Gabrielle Union was reportedly fired for speaking out against racism
Union and Hough were both not asked to return for another season of America's Got Talent. Variety reported later that Union spoke after several incidents while working before this.
One of them was that Jay Leno reportedly made a joke about a portrait of Cowell being surrounded by dogs while filming. He reportedly joked they looked like they would be "on the menu at a Korean restaurant." Union insisted to producers that this should be reported to human resources, and it reportedly wasn't brought to the department.
Leno later was asked to talk about Union after her firing. "I love Gabrielle Union. She's a great girl," he told TMZ. "I really enjoyed working with her."
He then talked about how she was treated. "I don't know [if she was treated fairly]," Leno said. "She's a great girl."
Julianne Hough claimed she had a wonderful experience on the show
Hough also was mentioned in the report. That's because the new judges' looks for the show were reportedly criticized.
Two insiders claimed Hough's hair, makeup, and clothes were criticized which led to tension. Union's hair was reportedly accused of being "too Black" for the audience because of her changing hairstyles.
Hough denied this in a statement given to Variety. "I had a wonderful time on America's Got Talent, I loved working with the cast, crew and producers. I am happy to continue my working relationship with NBC," she said.
She went on to talk about the upcoming specials she will have on the network. They are called Holidays With the Houghs and Christmas in Rockefeller Center.
Hough said she believes everybody should be heard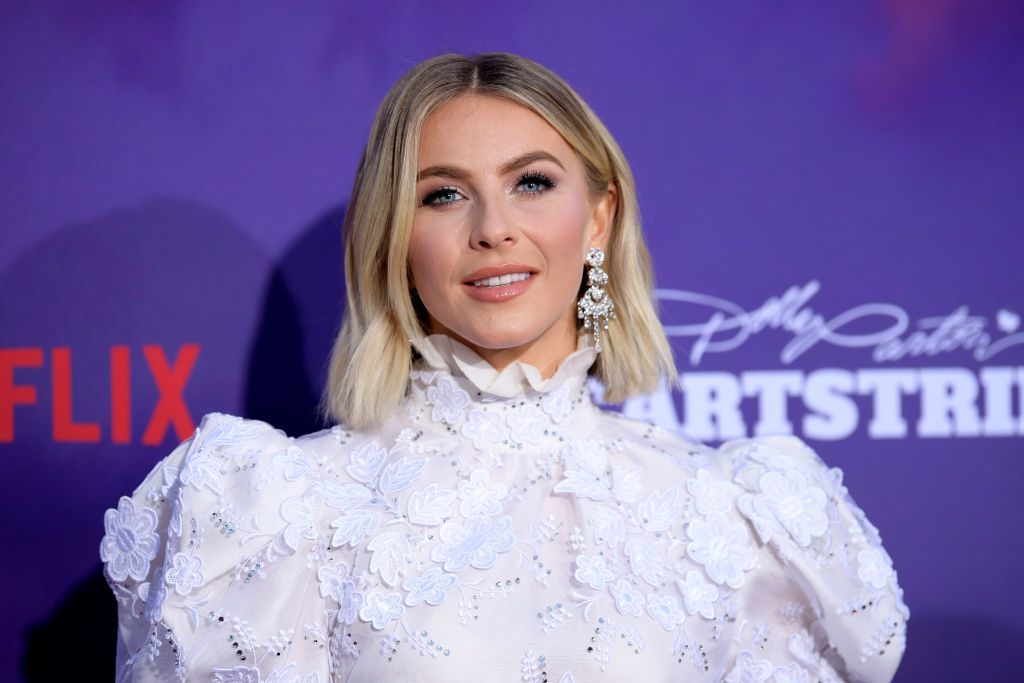 The dancer was asked to address the controversy in an interview. Her statement doesn't show her throwing support behind any side specifically.
"I would just say that — my goodness. I just believe and value at the highest regard that everybody has a voice and should be heard, first and foremost," she said on People Now. "And then I believe that the paradigm of the workplace and how you do business and work with people now, it's shifting, and I think that the people that really want to see change happen are going to authentically and positively … do that. And so that's all I really have to say about that."
SAG-AFTRA has launched an investigation into the matter. NBC also claimed it was working with Union through her representatives to hear more about her concerns.