'America's Got Talent': NBC Source Says Gabrielle Union Had a 'Productive Conversation' with Producers Before Firing
There were a lot of things that reportedly led to Gabrielle Union and Julianne Hough's exit from America's Got Talent. Sources claimed Union spoke out against racism she witnessed while working before she was fired.
Now there is a source claiming to be shocked by the recent reports. Find out the reason why and more about the details behind the show.
Gabrielle Union was reportedly fired from 'AGT' for speaking out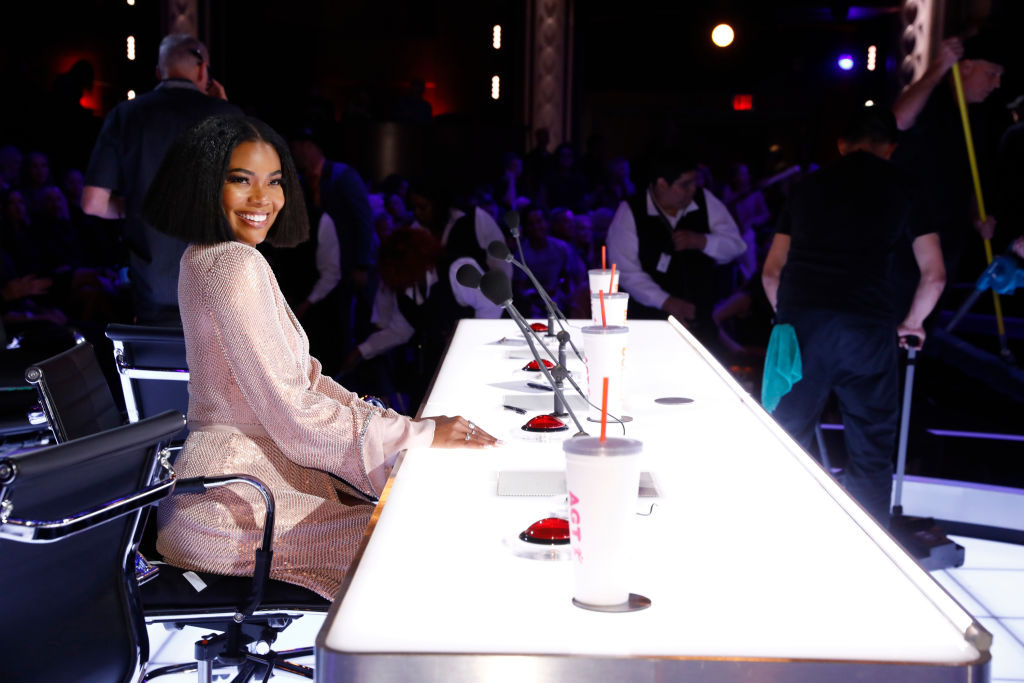 There were many reported details released about the reason behind the casting change. Union reportedly spoke out about a racist incident and would receive notes about her appearance during the season.
Variety reported that Union heard Jay Leno make a joke about a portrait of Simon Cowell alongside his dogs. He said the dogs looked like they'd be "on the menu at a Korean restaurant." Union reportedly asked producers to report the comment to human resources at NBC. However, this wasn't brought the department.
There was also a claim that Union and Hough would get notes about their appearance. Union's hair was reportedly considered "too Black" for the show's audience.
Dwyane Wade tweeted supporting her after the report
Union hasn't addressed the reports. Her husband and NBA player, Dwyane Wade has tweeted in her defense.
He tweeted, "'Men lie, Women lie, numbers don't' Over this past year I've been approached by many people saying that my wife @itsgabrielleu is the main reason they've started watching #AGT or that they love her insight and sincerity on the show."
The basketball player added, "So when i [sic] got the news that my wife was being fired—my first question was obviously why!? Iam [sic] still waiting on a good answer to that question. But if anyone knows @itsgabrielleu or have heard of her you know she's an advocate for our community and culture."
Wade then tweeted, "As proud as i [sic] were [sic] of her being selected as a judge on #AGT— Iam [sic] even more proud of her standing up for what she stands for and that's US."
He ended the series of tweets with, "So [drinks emoji] to you @itsgabrielleu on not losing sight of the lessons we've talked about teaching our daughter and for kicking a** while you were on that platform. Number 1 judge on one of the biggest shows in the world !!"
A source claims she had a 'productive conversation' with producers before firing
A mysterious source is responding to some of the claims in the report about Union's firing. The NBC insider claims producers did talk to her about her concerns before she wasn't asked to return for another season.
Page Six reports that a source claims she had a "production conversation" with producers about the reported Leno incident. A network insider also claimed the notes on Union's hair was only about "hair continuity."
The fact that the Leno incident came up again is reportedly confusing this mysterious source along with the claim that the styles were criticized for being "too Black."
Hough did claim she "had a wonderful time" being a judge. She also mentioned she is working with the network again with Holidays With the Houghs and Christmas in Rockefeller Center. Union has yet to comment.