'America's Got Talent': Simon Cowell Had Tough Feedback for Former 'The Voice' Singer, Sophia Bollman
There are so many auditions packed into each episode of America's Got Talent that some familiar faces might be easy to miss. One person who was on television before was Sophia Bollman.
Bollman was on The Voice before and went on the talent competition show to try her luck. Simon Cowell gave her some tough feedback. Find out what happened and more.
Sophia Bollman was on Season 13 of The Voice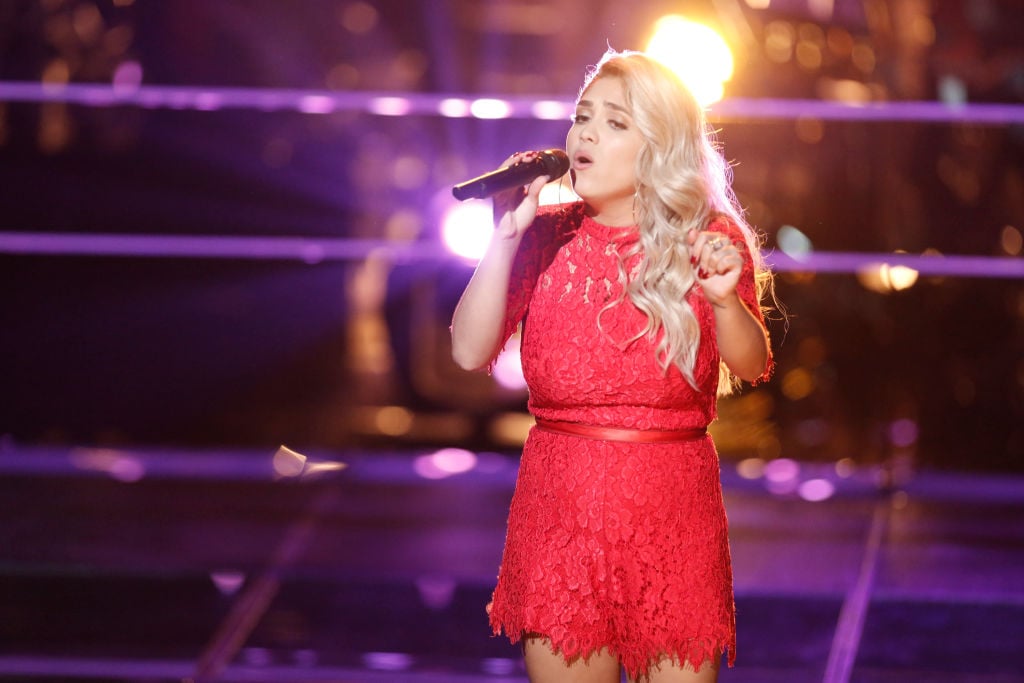 The singer first auditioned in Season 13 with Kelly Clarkson's "Invincible." Blake Shelton and Miley Cyrus both turned around their chairs for her.
"I just want you to know that you have an incredible pop, soulful voice," said Shelton. "I sat there going 'Man, I know this isn't my lane.' But I have worked with artists like you before and I got a lot of success with them. You deserve to be in this competition so I hit my freakin' button because I think I could be a good coach for you."
Bollman revealed that she was once in a magazine and Shelton was on the front of it. "I was like Blake would be a cool dad," she said. The country joked back, "You're probably my daughter."
In the end, she chose Cyrus as her coach. She was knocked out of the competition during the Battle Rounds.
Simon Cowell advised that she join a group
It's not a secret that Simon Cowell loves to put together a music group. He put together One Direction and Little Mix on X Factor. Those groups went far so it could lead to success, but it could be tough advice to someone who wants to make it solo.
Bollman was seen performing a song to audition on the show, according to Good Housekeeping. Cowell responded with, "I like your personality, I like your voice, but I'm not gonna lie to you, as a solo artist it's not going to work." He then continued, "I would say you should be in a group."
We don't hear the singer's response but she did walk away wiping tears away.
This season has another interesting connection to The Voice
Bollman isn't the only person tying the two NBC shows together. Earlier this season, violinist Tyler Butler-Figueroa auditioned by playing Kelly Clarkson's "Stronger."
The 11-year-old revealed that he was previously diagnosed with cancer and was bullied in school. He said playing violin helped him during the tough time, and now he is in remission. His story and performance really moved the judges and Cowell hit his golden buzzer for him.
Many fans tried to get Clarkson to notice the performance on social media. She eventually did respond by tweeting, "I can't breathe. I'm crying so hard. Tyler, I hope we get the chance to perform together one day! I started playing violin when I was a kid too! It's the first instrument that introduced me to being a part of music and not just listening. #loveyou."