'America's Got Talent': These 2 Judges are Exiting the Show
Season 14 of America's Got Talent ran from May to September of this year, crowning Kodi Lee as its winner. This season saw the introduction of Terry Crews as its new permanent host, as well as the addition of Julianne Hough and Gabrielle Union as judges. The two entertainers joined AGT vets Simon Cowell and Howie Mandel at the table. But change is a-comin' once again to the long-running show.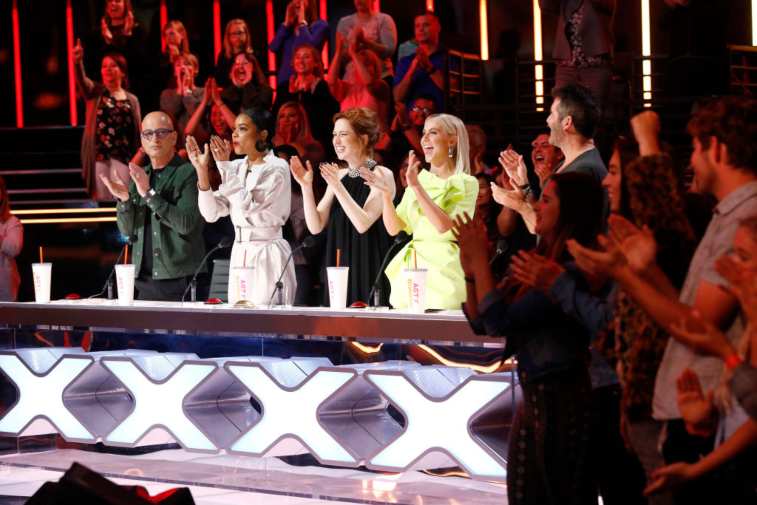 Two judges are off the panel
In the words of Heidi Klum, they're "out." It was just revealed by Variety that Union and Hough won't be returning as judges next season. NBC confirmed the reports that both ladies are out for 2020. Both Hough and Union replaced longtime judges Melanie Brown (Mel B) and Heidi Klum who were part of the panel since season six.  
Variety notes that neither Union nor Hough's representatives have commented on their departure. It is the first time since the show's first season that a judge has left after serving only one season. At the start of AGT, singer Brandy Norwood and host Regis Philbin were on the show alongside Piers Morgan and David Hasselhoff. Brandy and Philbin did not return for season two.
Union and Hough have other projects on the table
Fortunately, fans will still be able to see Union and Hough on their TV screens. Union is busy producing two series for Spectrum Originals, including season two of her Bad Boys spinoff, L.A.'s Finest, and an upcoming dramedy called Tips. She and Jessica Alba star in L.A.'s Finest, which premiered in May 2019 and was renewed in June. Union is also on board to executive produce a new series for NBC titled Black Girl Magic.
Hough is set to star in Dolly Parton's Netflix anthology series, Heartstrings. She'll be playing the role of Jolene as her episode explores the meaning of the song. According to Deadline, here's a synopsis:
"Based on Dolly Parton's Grammy award-winning classic, "Jolene" tells the story of an unexpected friendship between two very different women who find themselves part of the iconic love triangle, ultimately impacting each other's lives in profound ways."
Why they could return to judge in the future
As is standard for America's Got Talent, the show sometimes rotates its panel of judges. While is speculated that Cowell and Mandel will be back for another round (AGT is also recruiting for auditions), season 15 may see the return of judges from the past or new ones altogether to fill those two vacant spots. But in future seasons, Union and Hough could very well be invited back as guests or permanent judges. No love lost!
Previous judges also include Sharon Osbourne and Howard Stern. Although Klum left her post on the original AGT, she'll be appearing on the spinoff America's Got Talent: The Champions as a judge when the show premieres in January 2020.
America's Got Talent typically runs on a summer cycle, so fans should stay tuned for new judge announcements before the show returns next year in May.