16 Things We Know About the Mel B and Stephen Belafonte Abuse Claims
Mel B was introduced to the world as Scary Spice from the Spice Girls, but since then she has made rounds on reality television. She is currently a coach on America's Got Talent, but before that, she had a show called Mel B: It's a Scary World.
Her show lasted one season and followed the singer and her family with husband, Stephen Belafonte. There, we saw them do charity together, pursue their own career goals, and be in love. But it turns out their relationship wasn't exactly what it seemed.
Mel B claims Belafonte was very abusive throughout their relationship. She has filed for divorce and a restraining order. So what exactly is she saying went down? Here are 16 things we know about the Mel B and Stephen Belafonte abuse claims.
1. Mel B got a restraining order against Belafonte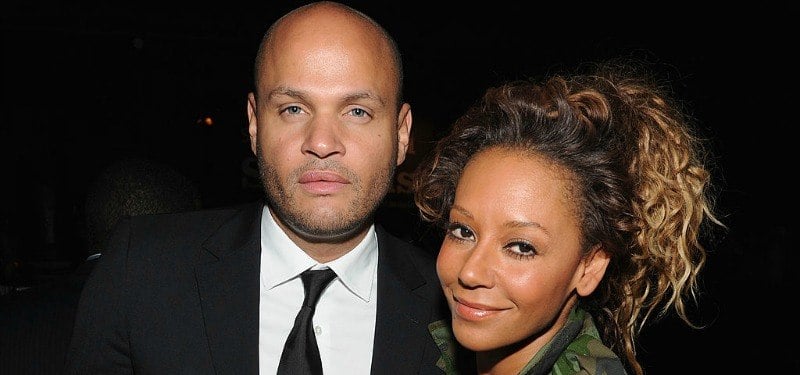 The allegation claims were made public when the singer got a restraining order against her estranged husband after 10 years of marriage. According to TMZ, she claimed he choked, beat, and threw her to the ground on multiple occasions. This isn't the first time he has been accused of domestic violence. This order will keep him away from her and her three children.
Belafonte was convicted in 2003 of domestic violence against his ex, Nicole Contreras, and has recently been investigated by the police for possibly violating terms of that conviction. He didn't contest the charge and said, "This happened crazily, one drunk, retarded night," according to the Daily Mail. That isn't the only claim of domestic violence concerning the producer.
2. Mel B claims Belafonte beat her out of jealousy over Usher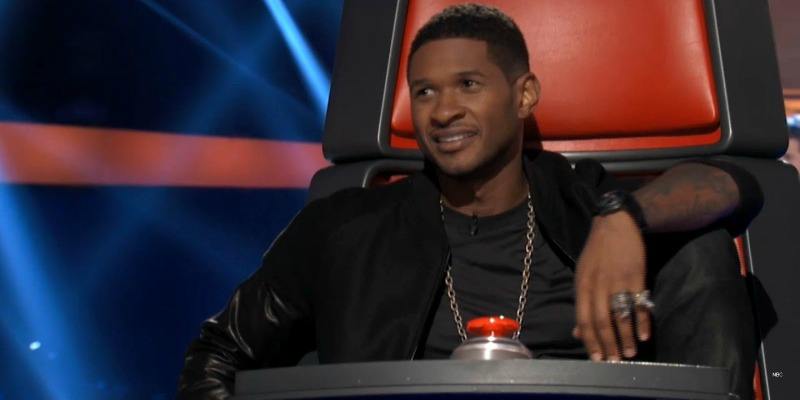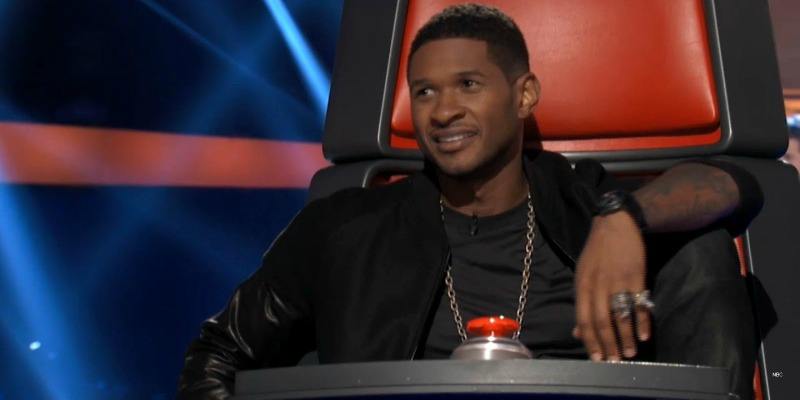 The former The X Factor judge also claims in documents that Belafonte beat her because he was jealous that she filmed with Usher in 2012 while doing home visits for contestants on the show. According to her, he believed she cheated with the singer.
She also claimed producers noticed the swelling on her face and sent her to a physician, according to TMZ. She said the swelling was from an allergic reaction to shellfish at the time.
3. She claims he punched her after Dancing with the Stars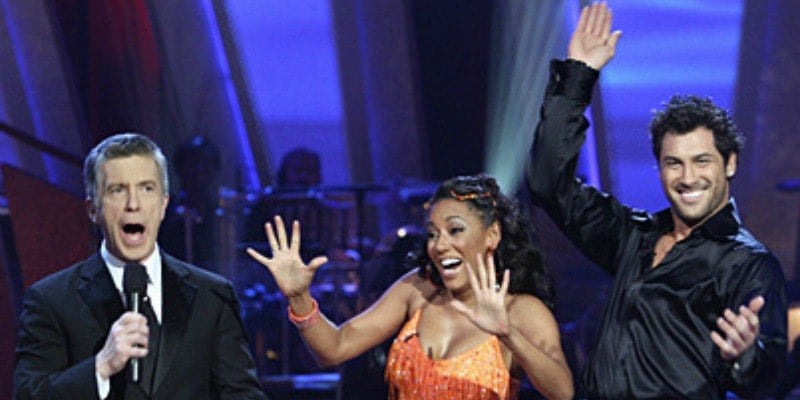 The abuse also reportedly continued while she was competing on the dancing show. Mel B claimed he punched her in the face when she would accomplish something on the show, according to NY Daily News. After the finale, she also said he put his hands around her throat and slammed her on the floor.

4. She said he forced her to lie on social media about her bruises
In 2012 the singer tweeted a photo with a bruise on her face with the caption, "Running in 7 inch louboutin no good!! I'm wearing prauge on my face!!!" She claimed in court documents that Belafonte forced her to write this.
Her injuries were actually from Belafonte, who allegedly punched her then "pushed her down on a carpet" the day before she performed at the Olympics. She had rug burn from the incident.
This wasn't the only post he forced her to put on social media.
5. He also reportedly forced her to deny abuse claims on social media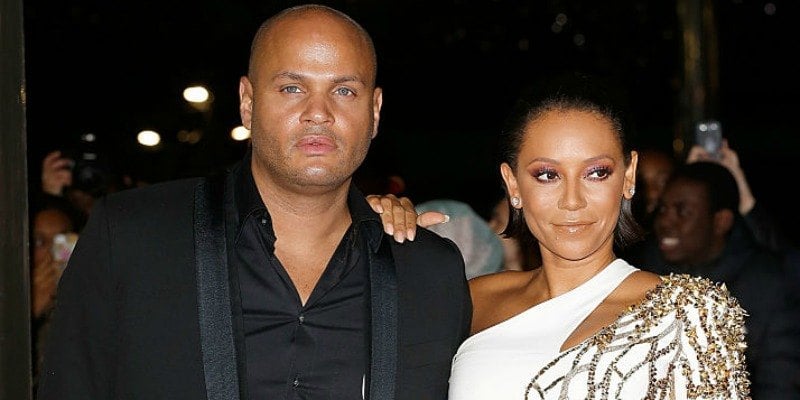 In 2014 she also posted a photo with her husband on Instagram with a caption to shut down abuse rumors. "I'm very good was very polly [sic] but much better now," she wrote. "And for the record my hubby never would lay a hand on me sorry took so long but any response fuels rumors."

6. Belafonte allegedly sexually assaulted her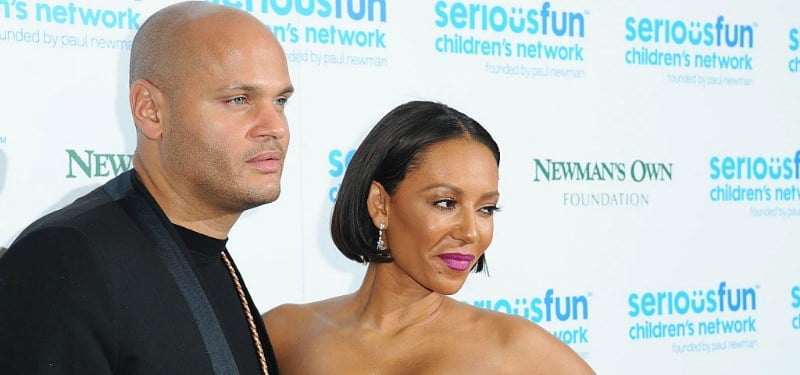 The abuse claims also involved sexual assault. The reality star claims Belafonte would force himself on her sexually and would sometimes force her into threesomes, according to the NY Daily News. Belafonte was also asked about this specific allegation.
"So, I forced her to have threesomes?" he asked reporters according to NY Daily News. "OK. You know what my comment to this is actually, because that is the mother of my children, I really, really, really am really distraught in my brain at how this is going to affect our children."
7. Belafonte reportedly blackmailed her with a sex tape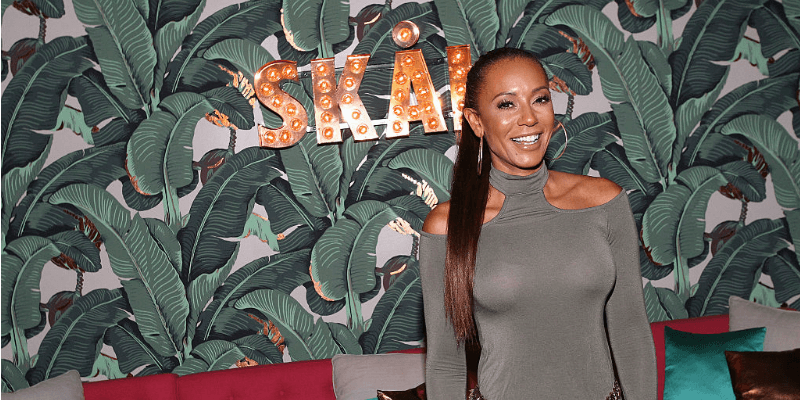 Sadly, there are not only allegations of sexual assault, but blackmail that also has to do with sex. Mel B also claims he blackmailed her by threatening to release a sex tape, according to the NY Daily News. The tape was reportedly recorded without her knowing and she begged him to delete it.

8. There was a gun raid on Belafonte's home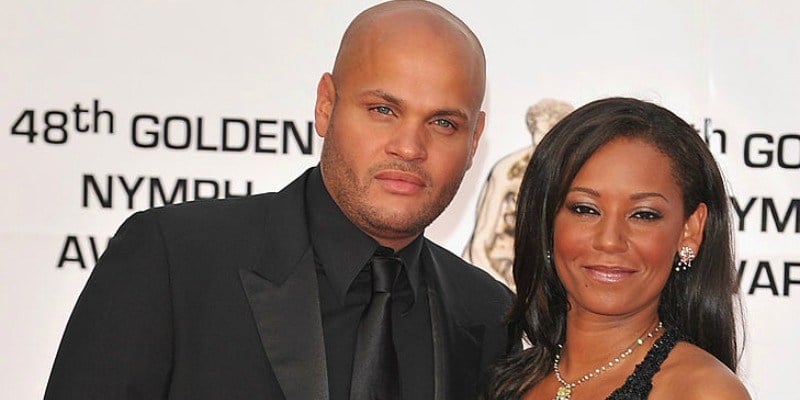 Just two days before the abuse news hit, there was a gun raid on Belafonte's $9 million Hollywood Hills mansion according to Page Six. This is because there are reports that he was keeping illegal guns. The police were also investigating him for violating a previous domestic charge in 2003, which prohibits him from having guns.

9. He reportedly got their nanny pregnant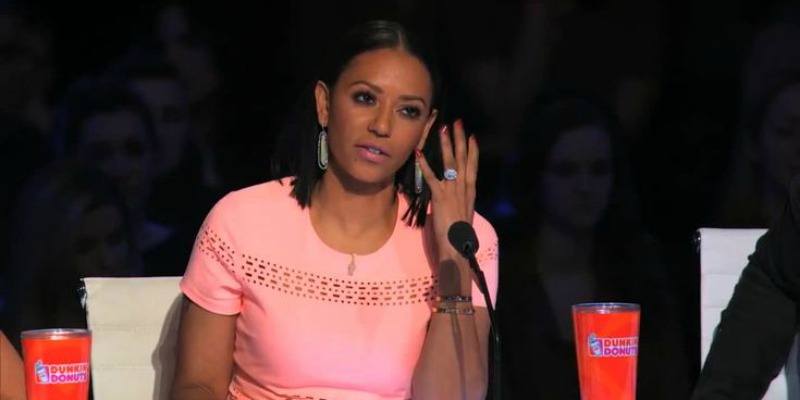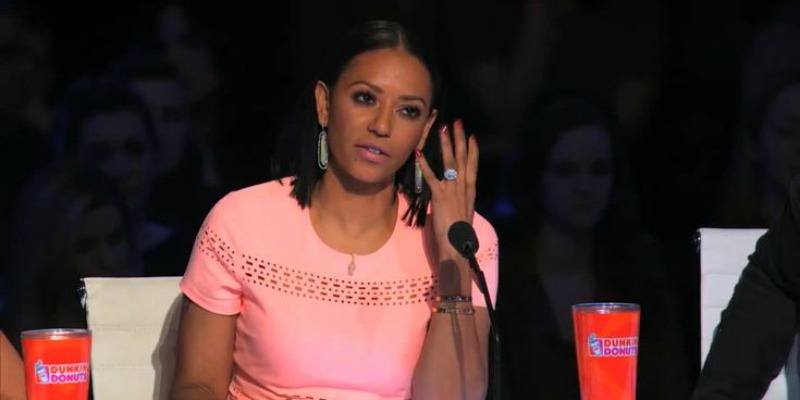 He was reportedly unfaithful as well. Mel B claims that he got their nanny pregnant and actually wanted all of them to live together with the baby. Instead, he allegedly changed his mind and demanded she get an abortion and reportedly paid $300,000 for it according to TMZ.
10. Mel B filed for divorce in March 2017
Before the reality star judge got the restraining order, she filed for divorce. In the divorce papers she listed the date of separation as Dec. 28, 2016 according to People Magazine. She also asked for joint custody of their 5-year-old daughter, Madison.

11. Simon Cowell reportedly tried to get her a divorce lawyer in 2014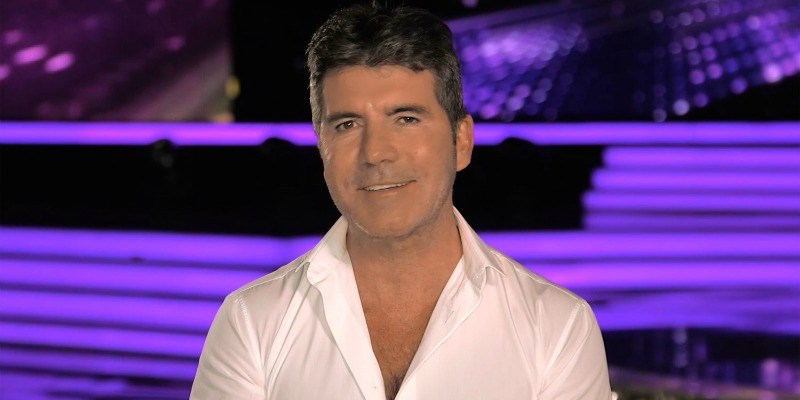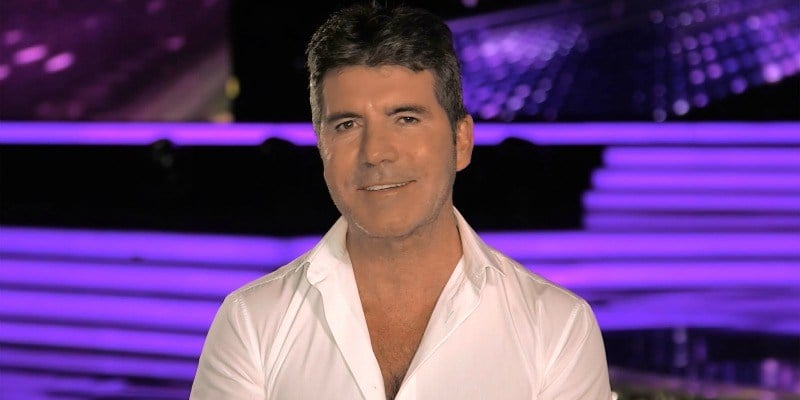 The two judges may bicker on America's Got Talent, but it seems like they have each other's backs in real life. The tough judge reportedly tried to get Mel B a divorce lawyer back in 2014. "Although no one was sure what was going on," a source told Daily Mail, "Simon and the team at Syco really became concerned at The X Factor finale in 2014. In the days afterwards, following her release from hospital, they were tried to help her leave Belafonte."
The source then continued, "They arranged for her to stay in a hotel, visited her there and tried to help her get a handle on her finances – it seemed as if he controlled virtually everything financially." However, her husband had one of the children in the U.S. so she reportedly didn't feel comfortable leaving him yet.
12. Belafonte has had to deny rumors of abuse before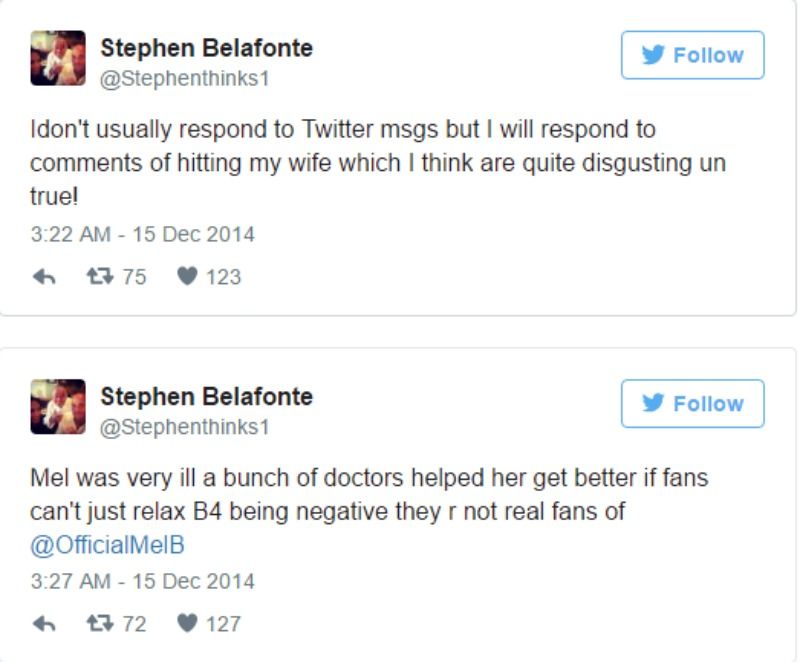 In 2014, Mel B was rushed to the hospital after she reportedly experienced pain on the way to rehearsal for The X Factor. Belafonte was reportedly not around at this time, so there were reports questioning where he was and if he had something to do with it. This led to him denying abuse claims on Twitter.

13. She also claims he would use racist slurs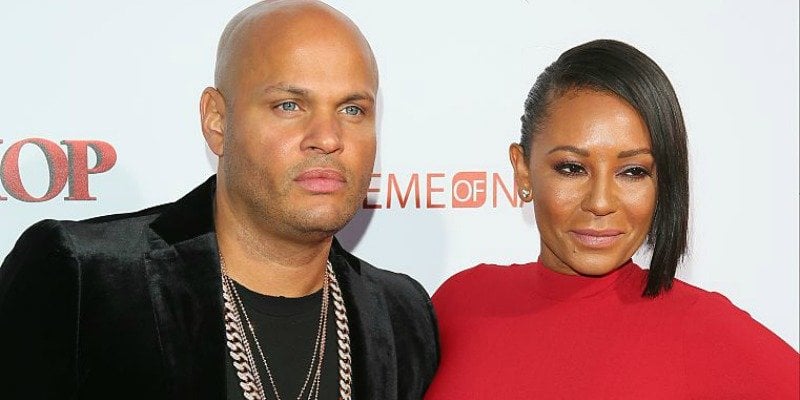 Mel B also claims there was not only physical and sexual assault, but also verbal abuse. One racist slur she specifically noted in the court documents is that he allegedly called her a "f***ing monkey" according to Daily Mail. He has yet to respond to this specific claim.

14. She said she was suicidal because of the abuse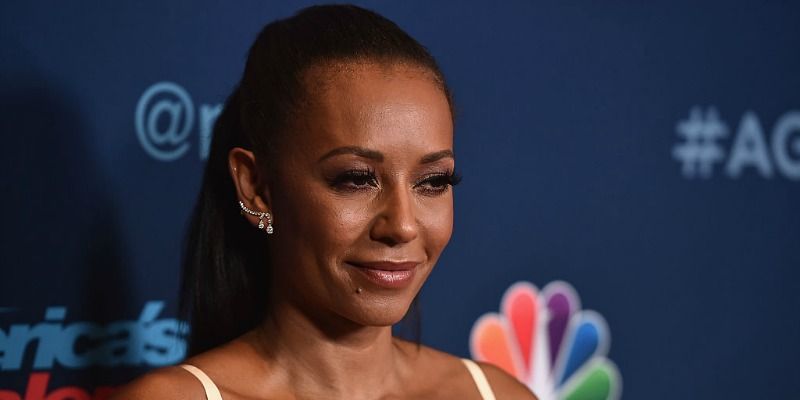 Things reportedly got so bad that the pop star tried to commit suicide. According to TMZ, she swallowed a whole bottle of aspirin but changed her mind about wanting to die. She was going to call 999, but her husband allegedly stopped her. She then claimed her friend Randy, came over and tried to get Belafonte to leave. Randy also wanted to call the police, however, Belafonte allegedly stopped their efforts to call for help and no one was alerted.

15. Belafonte says he is shocked by these allegations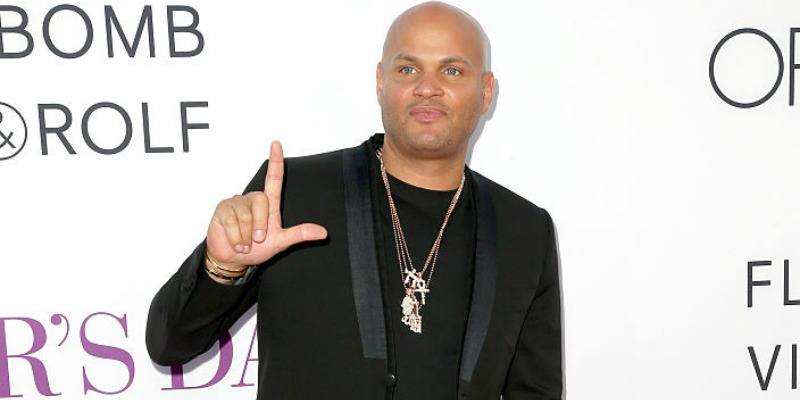 Belafonte claimed to be shocked when asked to respond to the abuse allegations. "In the depths that she's gone to, that's it. I'm really shocked at those allegations and that's what it is," he said according to Daily Star. He also denied having a gun in his house and said she is "setting him up to look like a bad guy."

16. Mel B's former nanny sues her for libel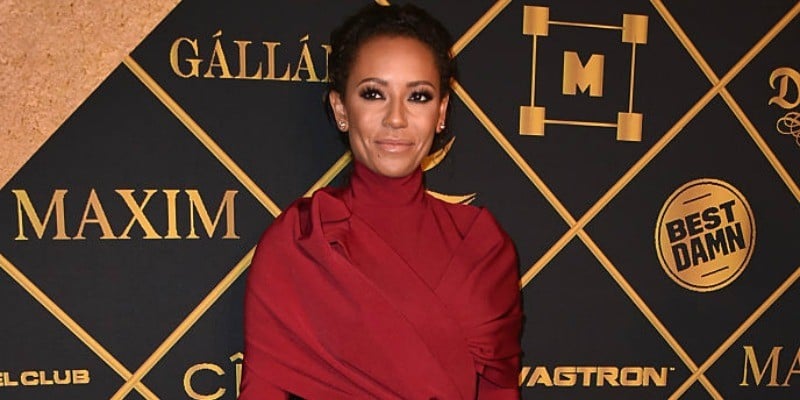 In court documents, Mel B claimed her former nanny, Lorraine Gilles, was pregnant by Belafonte so he paid for her abortion. She also claimed Gilles was "controlling, manipulative and abusive" according to UPI. Now, the former nanny is fighting back by suing Mel B for libel.
Gilles was fired in 2015 reportedly after Belafonte threatened to release a sex tape of the three of them. Now she is claiming that the television host was aware she was being filmed while having sex and that it was all consensual, according to UPI. She doesn't contest that she got an abortion with Mel B's help, but said she was pregnant from a one-night stand. In Gilles' complaint, she talks about how Mel B's claims affected her.
When read in its totality, Brown's Declaration portrays Gilles as a homewrecker [sic], prostitute and extortionist, maliciously describing Gilles as being impudent, unscrupulous, and exploitative. Moreover, given Brown's celebrity status, Brown was aware or should have been aware that the Declaration would be publicized and made available to the public at large.
Follow Nicole Weaver on Twitter @nikkibernice
Check out Entertainment Cheat Sheet on Facebook!