Tyra Banks Reveals the 1 Urge She Has to Resist While Hosting 'America's Got Talent'
Tyra Banks is the newest host of the hit show, America's Got Talent. With plenty of hosting experience under her belt (over 20 seasons of America's Next Top Model), Banks has taken to the role naturally … but not without some drama along the way.
Read on to find out the one urge Banks has to resist while hosting, as well as the trials and triumphs that she's experienced being the new AGT host.   
1. We all know Banks from America's Next Top Model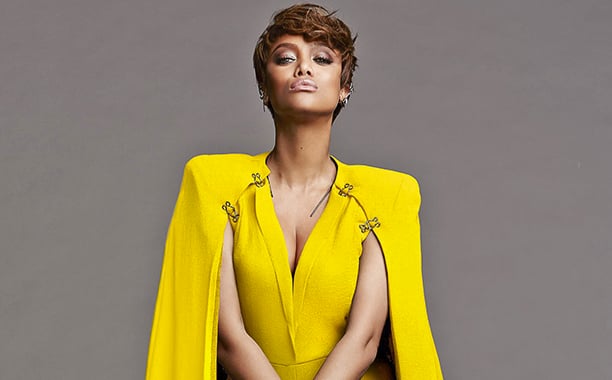 Banks started her modeling career at age 17 in 1989. In 1990, she signed a contract with Elite Model Management, one of the largest modeling agencies in the world. From there she was featured in Seventeen magazine, and, later, on the high-fashion runways of Paris.
It's no wonder that she went on to create, host, and judge ANTM in 2003. With over 20 seasons on the air, ANTM captivated fashion-loving viewers for years with all of its style, fierce competition, and drama. Banks made the perfect host; Sometimes she was sensitive and sometimes she was harsh, but, without a doubt, all of the contestants respected her advice and industry wisdom.   
2. She's got a new reality gig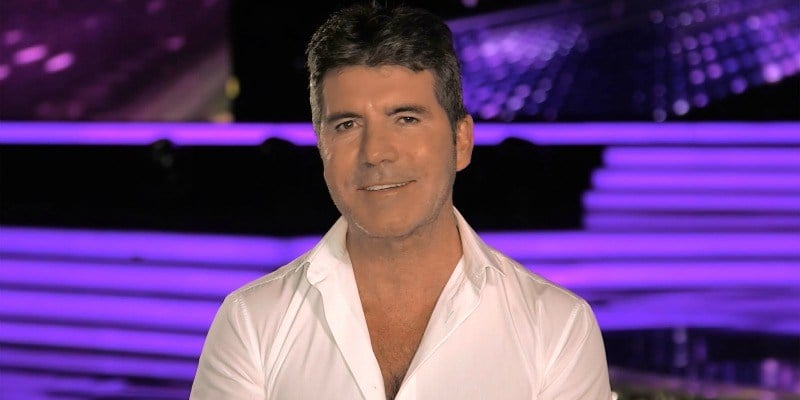 Fast forward to this spring when Banks was offered the AGT gig. Closer Weekly says when Banks sealed the deal, she could hardly contain her joy. Additionally, she was looking forward to working with the show's judges.
"I am so excited to be standing next to this sexy man," Banks said of AGT's Simon Cowell. Gold Derby says she's "a more emotional host than her predecessors."
She's only been hosting since May of this year, but with her extensive background in hosting, she seemed to settle into the role immediately.  
3. What she finds difficult about judging
In a recent Variety article, Banks reveals what she finds most challenging about hosting AGT. "I naturally want to help people get better," says Banks. "That's my value in life, so it's actually hard not to give advice."
After all of her years as both a host and a judge on ANTM, it's not surprising that Banks's instinct would be to give the performers notes. Unfortunately, that's not part of the job description for the host of AGT.
So other than having to minimize her instinct to judge the contestants, how have things been going so far? Well … 
4. She seems to be popular with the fans 
Banks took over hosting AGT from former host, Nick Cannon. According to Closer Weekly, Cannon left after claiming that NBC threatened to terminate his contract when he made racially insensitive jokes during his Showtime special, Nick Cannon: Stand Up, Don't Shoot.
"As a man, an artist and a voice for my community, I will not be silenced, controlled, or treated like a piece of property," he wrote on Facebook at the time. "Not to get too detailed but this isn't the first time executives have attempted to 'put me in my place' for so-called unruly actions. I will not stand for it. My moral principles will easily walk away from the millions of dollars they hang over my head."
So far, fans are responding well to Banks. Gold Derby is hosting a poll concerning which host viewers preferred, and it looks like Banks is popular with fans — especially after hitting her golden buzzer for neon dance group, Light Balance.  
5. But there has been one major snafu
Though she seems well-liked by the majority of viewers, Banks is definitely not popular with two former fans in particular. Back in May, a couple who allegedly wrote a song featuring their daughter for AGT sued, claiming both intentional and negligent infliction of emotional distress, as well as civil battery and civil assault. According to New York Daily News, the couple claimed Banks made fun of their performance and insinuated their daughter was conceived by accident.
Ultimately, the case was dropped, and it is unclear what agreement both parties reached. AGT's parent company, Fremantle Media, had this to say about the incident: "We take great care of all acts that cross the AGT stage and their families. Tyra has been an incredible addition to AGT with her vibrant energy and maternal nurturing spirit, and we look forward to continuing to watch her positive influence on the show."  
6. She might be having problems with the judges
Though many fans seem to like her, Banks might not be the AGT host for much longer, according to Life & Style. "There are some big shake-ups about to happen on AGT, and Tyra could be on the chopping block," a source said.
The article goes on to say that Banks has had a difficult time getting along with her fellow co-stars. An insider tells Life & Style that "the cast and crew have found Tyra tough to work with. She has to be in charge at all times, and she always has to have the last word." But Banks has also been quoted saying kind things of each of her costars.  
7. She prioritizes work-life balance
No matter what happens or how things are going, Banks strives to tackle her work with her family, and herself, in mind. In terms of her demanding schedule, Banks told Variety that she keeps it "chunky but funky, and stays away from layer cake. The chunks allow me to still have a life."
Writer Matt Fernandez translates: "She likes to work on her projects in chunks, focusing on one at a time, then moving onto another, rather than layering her work and trying to work on multiple things at once."
Check out Entertainment Cheat Sheet on Facebook!