Amy King Shares Photo of All the Pregnant Duggars, And It Has Some 'Counting On' Fans Feeling Sorry for Joy-Anna
The Duggar family is growing. Four of Jim Bob and Michelle Duggar's daughters-in-law are currently pregnant. Anna Duggar, Lauren Duggar, Abbie Duggar, and Kendra Duggar are all expecting babies either later this year or early next year. Plus, Duggar family cousin Amy King is also pregnant with her first child. 
With five Duggar women pregnant, everyone in the family is naturally pretty excited. So when the Duggar ladies held a shower to celebrate Amy's pregnancy, it's no surprise that all the expecting ladies lined up for a group shot. But when Amy King shared the photo on Instagram, it had many people feeling sorry for Joy-Anna Duggar. 
Joy-Anna Duggar had a miscarriage earlier this summer 
As Anna, Lauren, Abbie, and Kendra excitedly await the arrival of their babies, Joy-Anna Duggar is nursing a major heartbreak. In early July, 21-year-old Joy-Anna and her husband Austin Forsyth, 25, announced that she had experienced a miscarriage at 20 weeks. 
"We had gone in for our 20-week ultrasound and gender reveal. It was a baby girl," the couple shared on Instagram. "Although we don't understand why, God has given us unexplainable peace and comfort during this very difficult time. Yes, it still hurts and we have cried countless tears, but we know that we can trust the Lord." 
Many 'Counting On' fans felt bad for Joy-Anna Duggar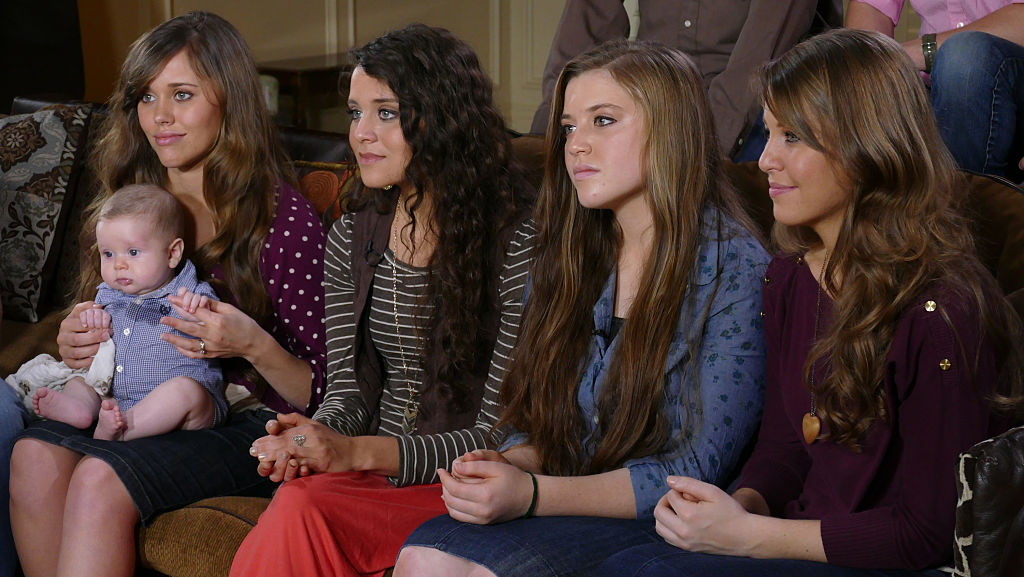 When Amy posted the happy photo on social media, many people offered words of congratulations. But others also noted that they felt sorry for Joy-Anna, who would have been part of the picture if she hadn't experienced her tragic loss. 
"I can't help but feel the pain for Joy here💔," wrote one.
"You all are glowing, heart still breaks for Joy!" another added. 
"Can't help look at this and feel some pain for Joy when she sees it," commented another sympathetic follower. 
From other photos posted of the event, it looks like Joy-Anna was in attendance, along with other female members of the Duggar family.
Joy-Anna showed off photos of her tiny home 
The same day that Amy King shared the photo from her shower, Joy-Anna posted an update about her life. In a video, she shared that she and Austin are in the process of building another home to sell. Meanwhile, the couple and their son Gideon are living in a 32-foot fifth-wheel trailer. 
"It fits our family great … I love it," Joy-Anna said of her family's tiny home. "It's hard sometimes because you don't have a bigger kitchen or space, but it works great. Perfect size for us." She then shared some photos of the inside of the cutely decorated trailer, which has a tiny but functional kitchen, room for a small dining table, living area, and bedroom.
"Girl, that is the chicest looking RV/trailer ever," wrote one of her impressed followers. 
"Who [k]new a camper could look so darling on the inside!! the decorating is phenomenal!!" commented another. 
"Adorable. !!!," wrote someone else. "Love that you are doing things different and what is comfortable for you and your family."