Amy Roloff Gets Candid About Her Divorce in Her New Book
Amy Roloff, one of the stars of TLC's Little People, Big World, recently announced she's publishing an autobiography. The TLC star has been through a lot over the past few years, between balancing a popular television show and going through a tough divorce. Now, her new autobiography gets candid about everything Roloff went through.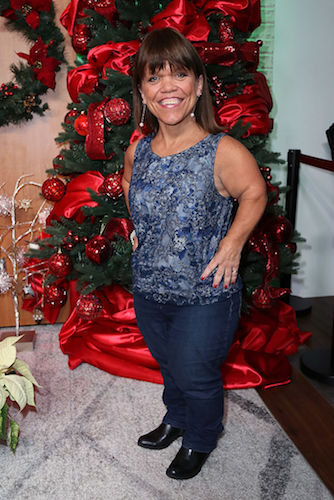 Roloff and her ex-husband, Matt Roloff, were divorced in 2015
Roloff and her ex-husband were married for 27 years before they officially divorced, but the couple hit a rough patch a few years before the marriage actually ended. The couple had vacationed together, and things didn't go too smoothly. Matt wasn't having a good time with his wife, though she said she was only involving him in the activities because he always felt left out. But Matt eventually questioned how much work a marriage was worth before it became too much, and fans noticed that he seemed serious about the frustration with his wife.
Matt Roloff once questioned his commitment to his wife
Roloff and her husband seemed to be at odds nearly a decade before their divorce was finalized. Matt Roloff had written a book in 2007, and he discussed the differences between he and his wife at the time. He said the two of them had different ideas of commitment; his wife was very focused on commitment, while he didn't see it as something so important. He also noted that he believed commitment was negotiable, which his wife probably didn't take lightly. It's unclear if he was ever unfaithful Amy Roloff, but according to Good Housekeeping, his relationship with employee Caryn Chandler (whom he is now dating), may have played a role in the divorce.
Roloff's autobiography expresses how difficult her divorce was
In her new book, "A Little Me," Roloff details what it felt like to divorce from someone whom she'd been married to for so many years. "Just saying the words, 'I'm divorced,' still takes my breath away sometimes," Roloff wrote. "It saddens me that my relationship had to end. It was a living death, and there are moments I feel like I'm still grieving a loss." Roloff said that marriage has always been important to her, and despite dealing with the divorce, she still entirely believes in marriage. She is currently in a relationship with someone new and appears to be very happy. "At first I felt like a complete failure at one of the most important relationships in my life," she wrote about her marriage. "However… We need to allow ourselves to learn and grow from the experience and hopefully be a better person from it."
Roloff says she has plenty of regrets in life
Although Roloff appears to be doing very well, there are still things she regrets throughout her life. For the most part, she is happy; she has a new, solid relationship and four children — and even grandchildren. But that doesn't mean she wouldn't change a few things if she could. "Absolutely [I have regrets]," she wrote. "I could have done things differently, but we both did what we thought was the right thing." Roloff said she's glad her regrets haven't kept her from continuing to live her life and said she's hopeful for the days ahead. She doesn't want to feel sorry for herself or live constantly thinking about what she should have done differently. Roloff's autobiography will be released on May 15.
Check out The Cheat Sheet on Facebook!