Amy Schumer's Best On-Screen Moments (So Far)
Comedian Amy Schumer has slowly been building up her stock over the last 10 years, but it wasn't until 2015's Trainwreck — which Schumer wrote and starred in — that she officially became one of the biggest stars in the business. On top of her ongoing successful sketch series Inside Amy Schumer, she also has two films in the pipeline including the drama Thank You For Your Service and Mother/Daughter, the latter of which Schumer also wrote.
So if you've found yourself a fan of Schumer's work, you might be wondering where to look for some of her earlier work. The truth is that she doesn't have a whole lot of material on the movie front. So for the purposes of this list, we'll be including stand-up specials. Here are the five movies and comedy specials worth checking out.
5. Price Check (2012)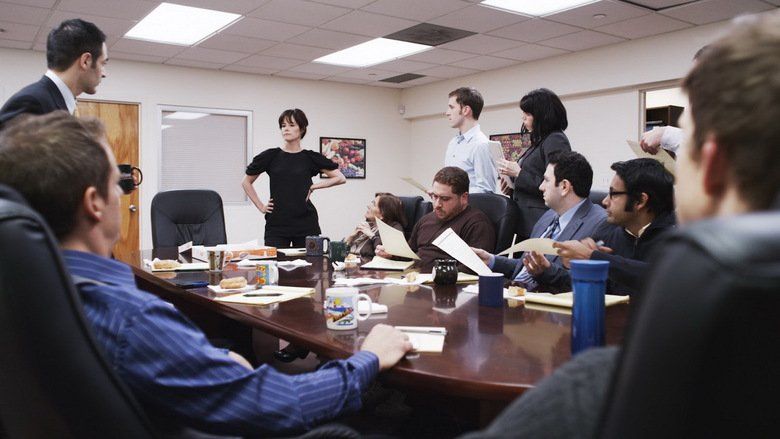 Starring Parker Posey and Eric Mabius, Price Check tells the story of Pete Cozy who has recently moved to the suburbs with his family and finds himself on the fast-track to executive. But his relationship with his new boss begins to complicate both his home life and work life. Schumer co-stars as Lila with some of the more memorable lines in the film, including the following about an early meeting: "I feel like shit. Being human sucks. I hope someone brought donuts."
4. Seeking a Friend for the End of the World (2012)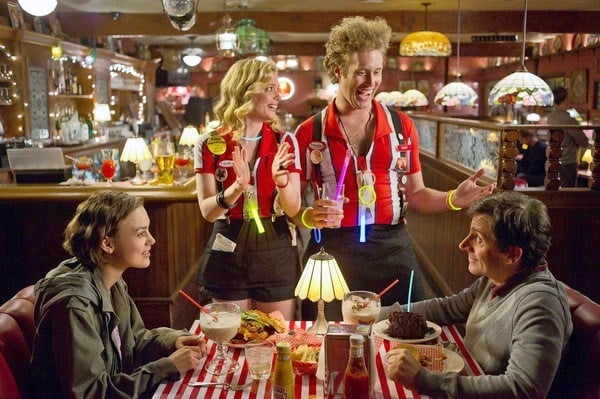 Seeking a Friend for the End of the World stars Steve Carell and Keira Knightley as two people dealing with the fact that an asteroid will soon destroy all life on earth. Schumer has a small role as Lacey, a woman attending a party that devolves into drug-taking, sex-having debauchery. She tells the others her plans to travel to Aspen to tell her stepfather off and ski, and can later be seen tying someone off to inject them with heroin.
3. Amy Schumer: Mostly Sex Stuff (2013)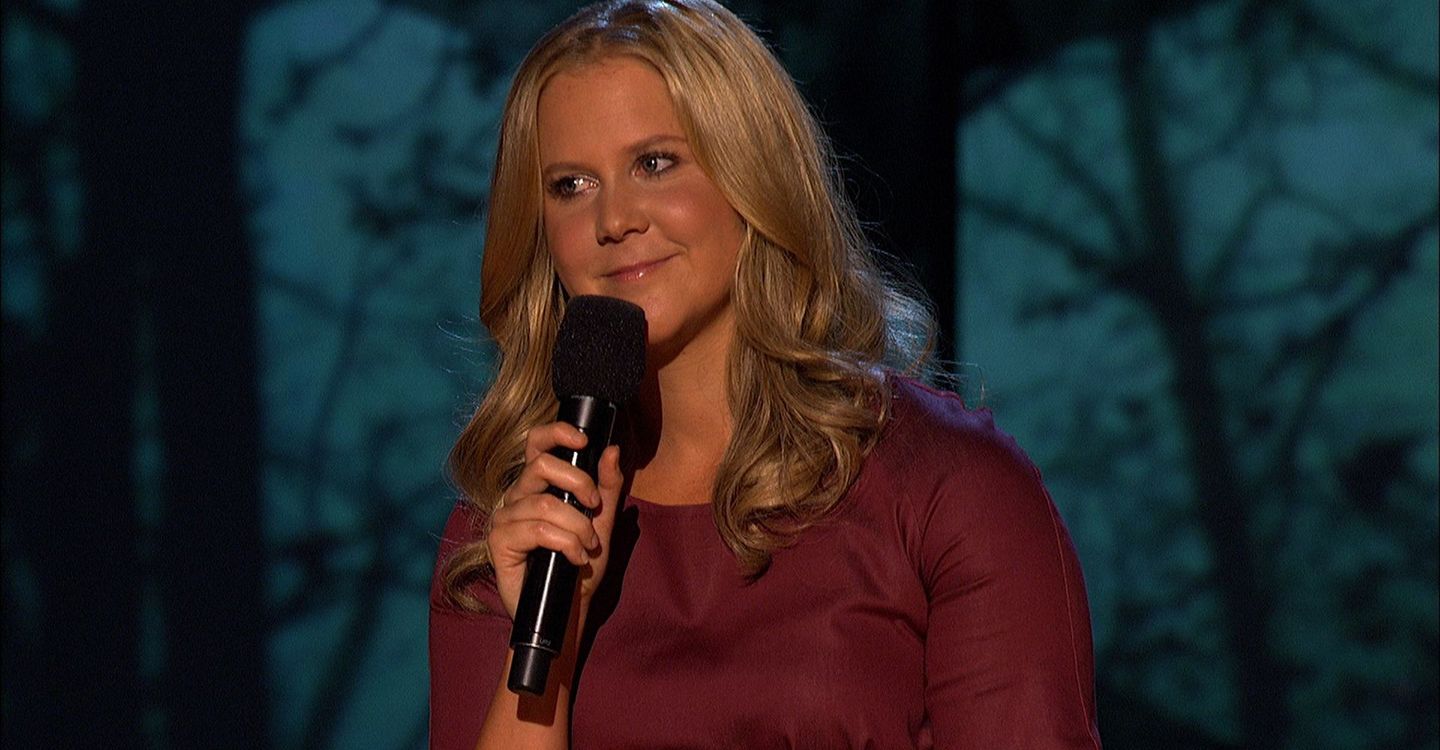 Amy Schumer: Mostly Sex Stuff is a one-hour stand-up show that was taped in front of live audiences at the Fillmore Theater in San Francisco. The performance hits on all the usual Schumer targets including body image, dating, and of course, sex. Some of the highlights of the performance include a bit about porn endings and her observation that every group of friends has a slutty friend.
2. Amy Schumer: Live at the Apollo (2015)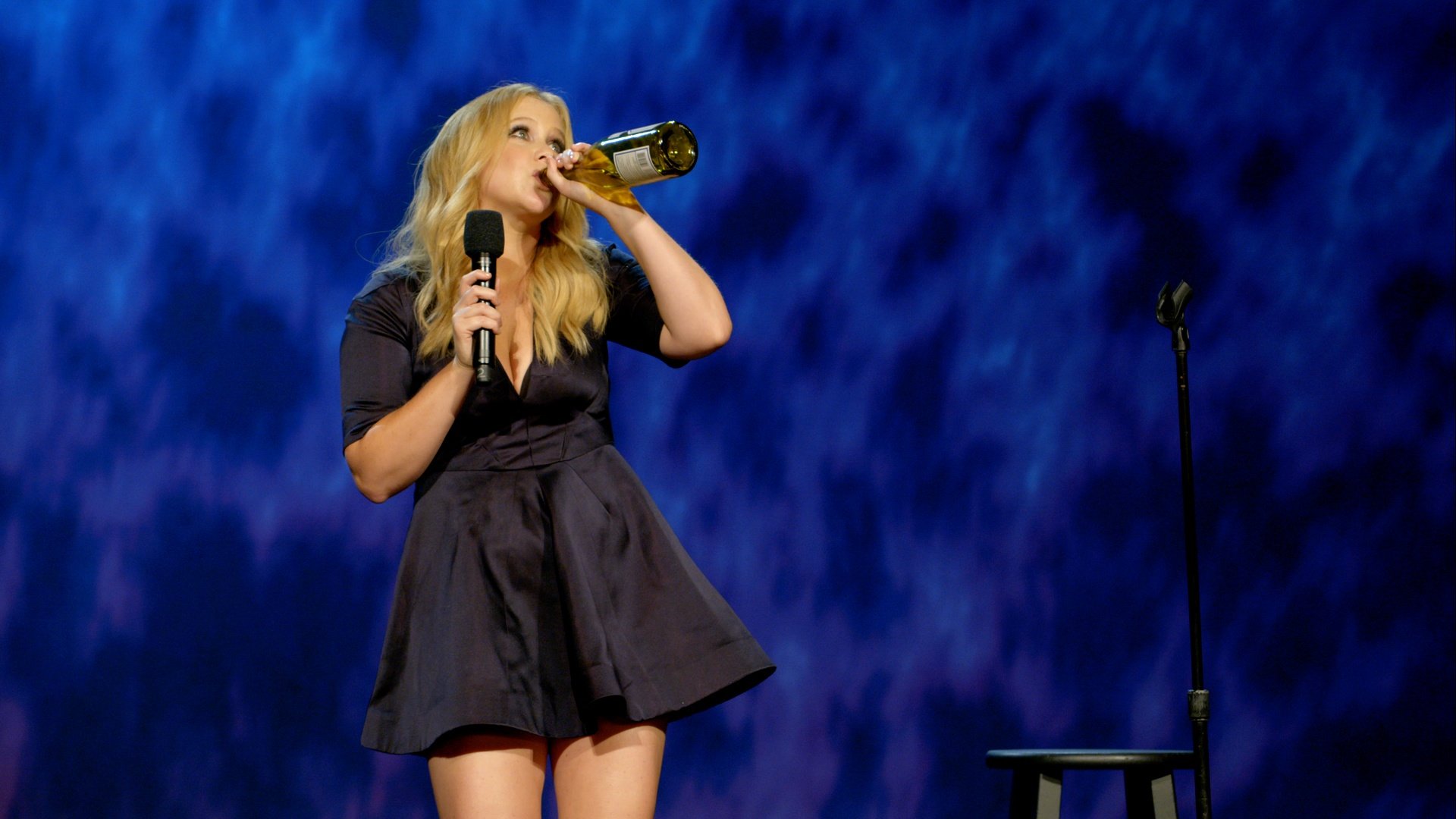 Schumer's most recent stand-up special, Amy Schumer: Live at the Apollo is her first show for HBO and features the comedian really coming into her own with new material that will feel familiar to fans. For example, ever ponder the differences between New York and Los Angeles? Just ask Schumer.
"I just love New York because it's a town where I can get laid. I can catch a D here kinda whenevs. I was in L.A. for a while and, um, can't. Can't there. Just in case you've never been to L.A. everyone is hot there. Everybody. I saw a guy cleaning up a Pizza Hut bathroom — I would have paid this guy to f*** me. I would have paid him good money. People just don't even see me there, they're like, 'Is that a fat tumbleweed?'"
For Schumer's stand-up fans, this should be your first stop.
1. Trainwreck (2015)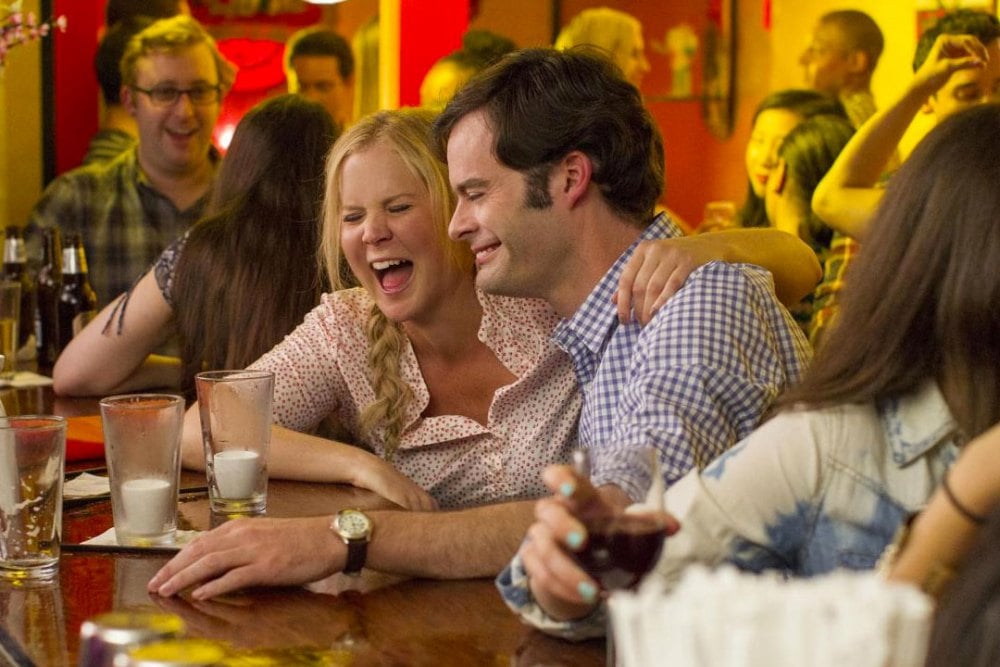 Topping off the list is, of course, Trainwreck. While Schumer's star-power had already been on the rise due to her popular sketch series, Trainwreck put her on the map as an actress who can lead a film while also establishing her talent as a feature screenwriter. The film tells the story of a young woman who finds herself falling for a sports doctor despite her belief that monogamy is impossible — an idea her father has drilled into her from a young age.
The Judd Apatow-directed film became one of the biggest comedies of 2015 at the box office while also scoring near universal acclaim from critics. It would later go on to be nominated for two Golden Globe Awards along with the Writer's Guild of America Award for Best Original Screenplay. Simply put, Trainwreck is beyond essential for fans of Schumer's work.
Check out Entertainment Cheat Sheet on Facebook!