Amy Schumer's 'Growing' Has Been The Most Difficult Challenge of Her Career
Amy Schumer's Growing recently premiered on Netflix. The special dives into how the comedian's life has changed since meeting the love of her life, getting married, and becoming pregnant (at the same time as the worst woman in the world to be pregnant with, no less: Meghan Markle).

Though everything in her life may look different from the outside, Schumer's still the same ol' Amy, filled with fire and unapologetically herself. Only, this time around, she's talking about avoiding sex with her husband and not the UTI-inducing conquests of yesteryear.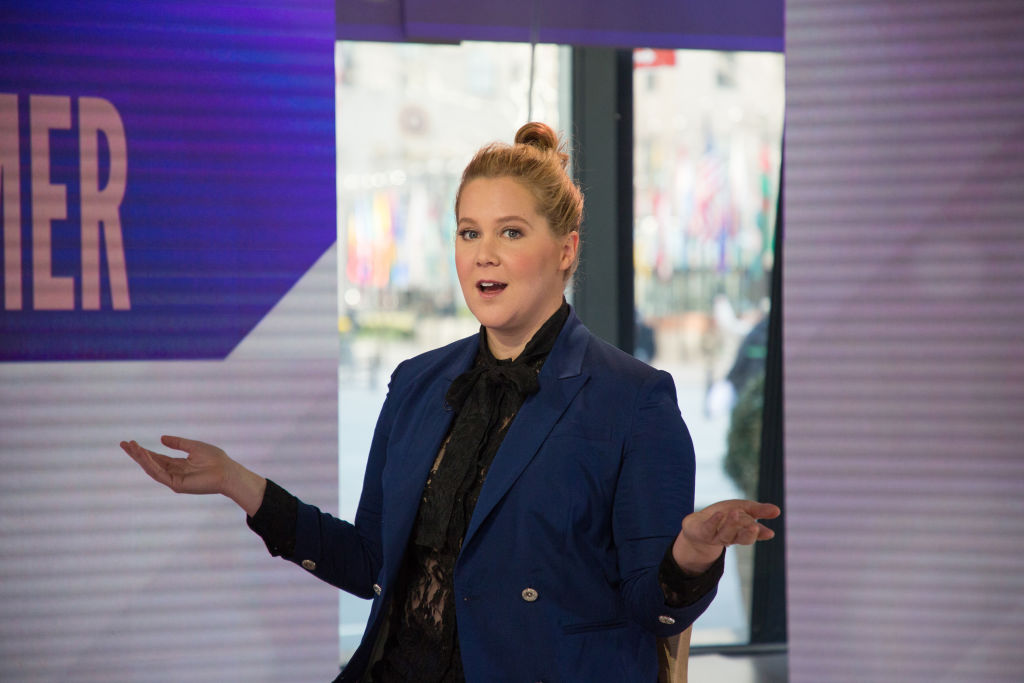 Amy Schumer's difficult pregnancy

This pregnancy has not been an easy one for Schumer. In Growing, she jokes with the audience that they probably didn't know for sure if she'd even show up since she's been so in and out of the hospital as of late.

On Instagram, Schumer's been open about her condition. She suffers from hyperemesis, which makes her feel constantly nauseated. She throws up pretty much every time she has to ride in a vehicle.

In a recent interview with The New York Times, Schumer called the special "the most difficult challenge of her career."

On top of her condition, Schumer doesn't exactly have the schedule of your average pregnant woman. She's been on tour for Growing and still attends dive bars to work through new material.

In Growing, she talks about how everyone's been saying she's strong to be keeping up with such a hectic schedule in the midst of her pregnancy. But she jokes the only reason she shows up at all is that she's contractually obligated to.

Jokes aside, though, Schumer has always possessed a gritty sense of drive. The New York Times reports that, in the middle of her latest tour, she contacted Saturday Night Live herself to see if there was an open host slot available. There was not.    

Despite her hellish pregnancy, Schumer says that she and her husband are so, so excited to welcome their baby. She once thought that fame would bring her transcendent happiness. That didn't happen, but she thinks this baby will.  

"Young me thought [fame] would bring some other level of joy," she told TNYT. "I think I will experience that with a baby. But other than that, it doesn't exist."

Facing the criticism

Schumer's comedy has been polarizing since early on in her career. She's faced criticism from both the left and right, and all the scrutiny finally started to get to the comedian who'd made a career out of not caring.

She told TNYT that she asks the camera operators who work on her shows to send her footage of the audience laughing at her material.

"It's a good thing to be reminded," she said.

She even began to retreat from the public, for a time, until a conversation with Dave Chappelle at a Cleveland Cavaliers game changed her outlook.

"I was kind of retreating a bit in general after years of getting beaten down, and Chappelle was like: 'There's a lot of love out there for you, Amy. I don't know why, but I heard it,'" she told TNYT.

Check out The Cheat Sheet on Facebook!