An Inside Look At Chrissy Teigen & John Legend's Tropical Vacation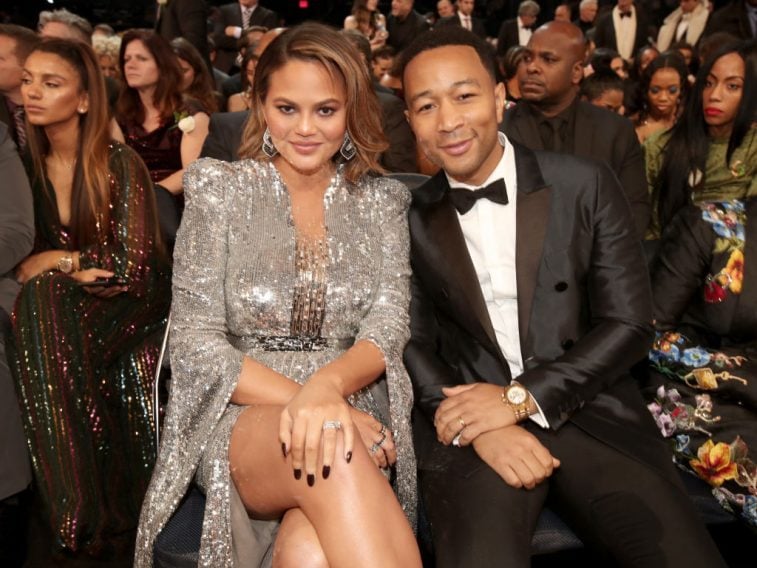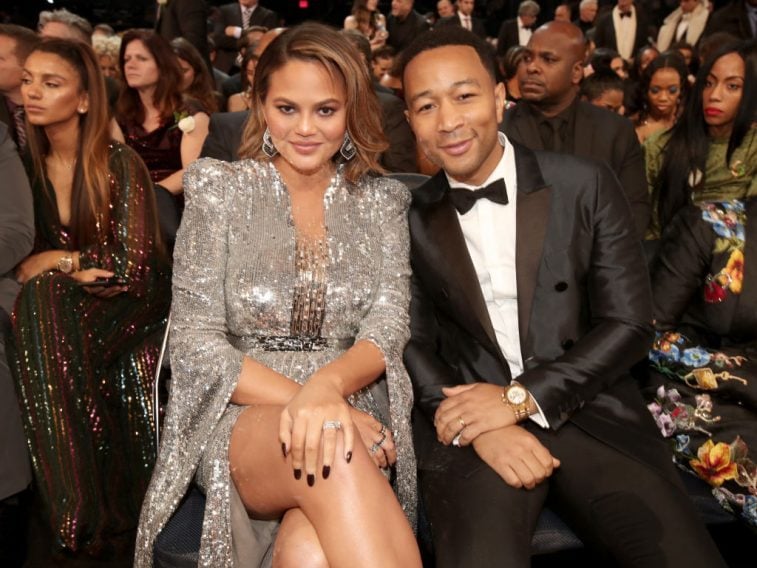 The world can never get enough of Chrissy Teigen and John Legend.
Especially when they are spending some much-needed family time on a tropical vacation.
This celebrity power couple is giving us some serious vacation envy and we can't help but love every one of their cutest family moments while basking in the sun!
The family jetted off to a tropical destination
Just a few days after Chrissy Teigen co-hosted NBC's New Year's Eve broadcast in Times Square, the mother of two and her husband set off to a tropical destination to start 2019 off right.
The couple and their two kids, Luna and Miles, are currently soaking up the sun in an undisclosed location and are loving every second.
Teigen and Legend have been sharing photos of their vacation on social media and look to be having the time of their lives with their kids.
They have a full itinerary
Not only is the Legend-Teigen family basking in the sun, but they are also doing fun activities the young kids can enjoy.
From paddle boarding to swimming in the crystal blue waters, the family looks to be having such a good time.
You have to be Instagram ready
Since landing in paradise, Chrissy Teigen and John Legend have been documenting their family vacation on Instagram.
Like any parents, Teigen and Legend are making sure they are capturing every single adorable moment that includes their kids.
From Miles playing in the sand and twinning with his dad to Luna posing in her fashionable outfits, these two kids are always ready for the camera.
Just look at these precious kids!
Of course, the parents need a few photo ops too!
John Legend can easily add freelance photographer to his resume because he is the reason behind his wife's amazing Instagram photos.
The 33-year-old model took to the time to give a shoutout to Legend for being her personal photographer during their trip.
Teigan shared a video of Legend snapping a few pictures of her while on the beach and wrote, "Thank u for always supporting my Instagram dreams. This train only moves because of you(r phone). You are the tracks that lay the foundation ..creating a direct path to hope and possibilities of likes and curated content. what u do is important. I will never take u for granted, my king."
Take a look at the picture he captured of Teigen looking absolutely stunning in an emerald green sundress.
This isn't their first family vacation
Chrissy Teigen and John Legend are avid believers in family vacations.
Just this past summer, the celebrity couple and their kids vacationed in Bali, just a few month after Miles was born.
Just like their most recent vacation, Teigen and Legend shared their sweet family moments on social media.
From adorable babies soaking up some sun to breastfeeding sessions in the open air, this couple did not hold back when it came to sharing their experiences.
The Teigen-Legend family has been enjoying their vacation for the past few days and have not disclosed when they plan on returning to reality.
Until they do, the family will continue to live it up during their vacation and we will continue living vicariously through them!