An Insider Claims Kaia Gerber 'Can Be Slightly Naive' When it Comes to Romance With Pete Davidson
Romance is in the air, and that's especially true for celebrities. And while we're used to seeing Pete Davidson in the media spotlight for his comedy skits or ever-changing relationship status, few expected him to date supermodel legend Cindy Crawford's daughter, Kaia Gerber.
Gerber has already walked plenty of runways at just 18 years old, and now, she's in the news cycles for a different reason. While Davidson was recently dating Once Upon a Time in Hollywood star Margaret Qualley, he quickly moved on to dating Gerber despite their eight-year age gap. And while Gerber appears to be quite mature for her age, some still think she's "slightly naive."
Kaia Gerber and Pete Davidson are officially a couple
Davidson caught the attention of the public back when he proposed to Ariana Grande. And he continues to make other eyebrow-raising dating choices. While his engagement with Grande didn't seem to end on good terms, he later went out with Kate Beckinsale. And though he hasn't spoken outwardly about his relationship with Gerber, the two show plenty of PDA to prove they're a couple.
As for how Gerber and Davidson first met, they walked the same runway for Alexander Wang in June 2019. After that, the two hung out in New York City and Malibu together. And for Davidson's birthday, Gerber brought a cake from a famous New York City bakery to the Saturday Night Live studios.
"They started hanging out alone more often after meeting up in NYC in October," Elle reports a source told E! News. "Kaia expressed she loved Pete's personality. She thinks he is charming and is very intrigued."
Gerber is allegedly already deeply falling for Davidson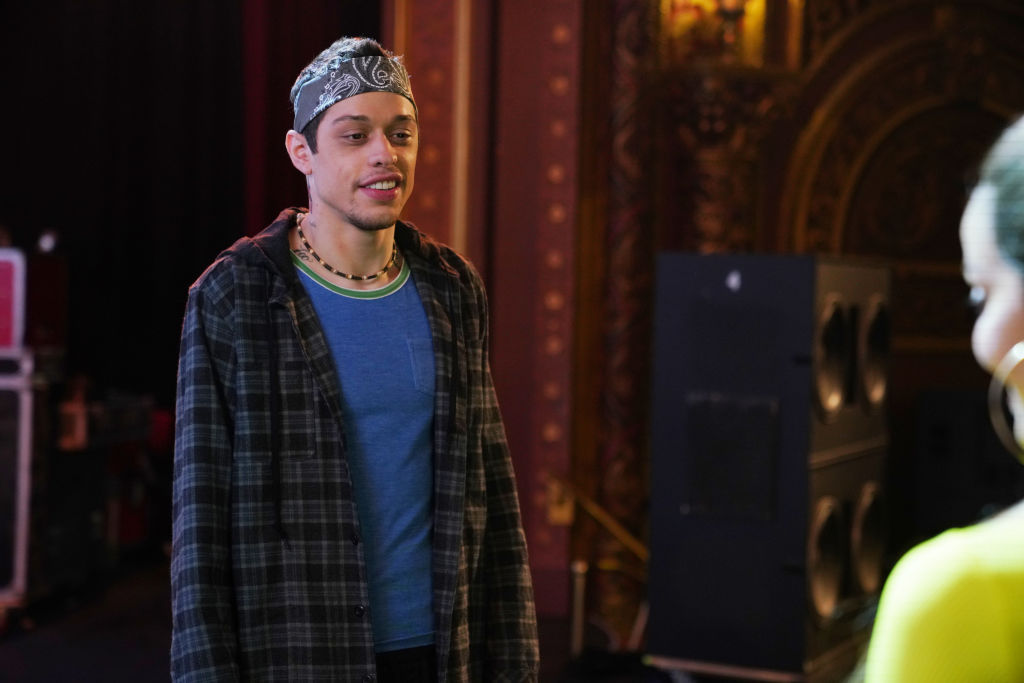 It seems Gerber and Davidson are already developing real feelings despite only dating for a few months. Unfortunately, it seems some people close to Gerber worry for her, especially given Davidson's uncertain dating history.
"It's everyone's worst nightmare scenario, especially her parents," an insider told Radar Online regarding the relationship. And the source then added that Gerber is talking long-term when referencing her love for Davidson.
"Kaia's talking about Pete being 'The One' and quietly telling friends she can see herself growing old with this guy and having his babies. They're all over each other right now and it wouldn't surprise anyone if [a pregnancy] happens sooner than later."
The source then noted that while Davidson seems to be into the relationship now, that'll surely change. "He's basking in all the attention and loves putting on a show for the cameras – but everyone knows he'll get bored or ruin things one way or another sooner than later, like he always does," they said.
An insider says she's young and still 'slightly naive'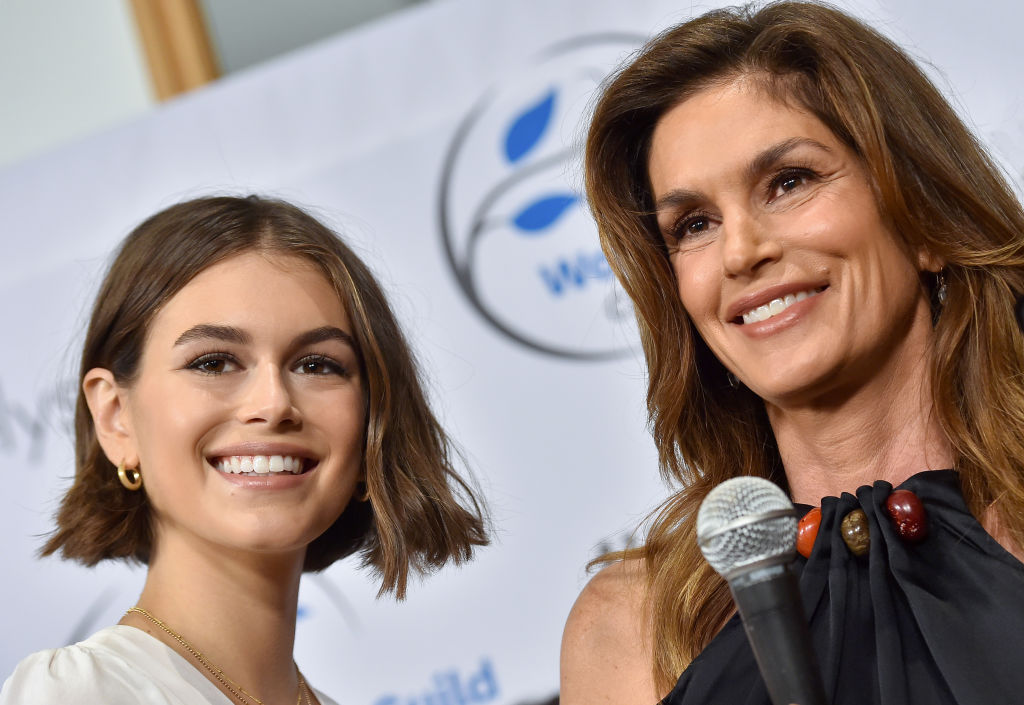 We're not exactly sure how Crawford feels about Gerber dating Davidson, as news outlets seems to have conflicting reports. While insiders allegedly told Radar Online that the relationship is a "nightmare," another source told the publication that Crawford and Gerber's father trust Gerber's decisions. And yet another source who's close to the family has even more to add.
"I think they're just hoping this could all fizzle out," Page Six reports a source said. "[Kaia's] traveling and working constantly — how serious can [she and Davidson] get?"
The source then added that they don't believe Crawford and Rande Gerber are too concerned about their daughter "because she's only 18." But the source then said, "Kaia can be slightly naive." Finally, they added, "But she's a smart girl with a good head on her shoulders and a family who watches out for her."
It looks like no matter what happens between Gerber and Davidson, Gerber is in good hands and has a loving family who will be there for her no matter what. For now, we'll have to watch their romance continue to unfold!
Check out Showbiz Cheat Sheet on Facebook!