Analyst Gives Sirius XM a Growth Thumbs-Up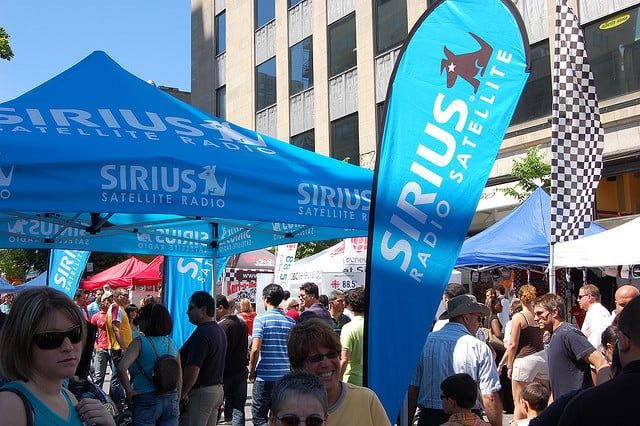 The link between booming automobile sales and the growing profits of satellite-radio provider Sirius XM (NASDAQ:SIRI) is well established. It is no surprise that Sirius profits from increased auto sales — about two-thirds of new cars come with a trial of Sirius, of which an estimated 45 percent of drivers choose to subscribe full-time.
Just four years have passed since the American automotive industry was wracked by two government-backed bankruptcies and Ford Motor Co.'s (NYSE:F) self-financed restructuring, but Americans are now buying cars and trucks at a pace not seen since before the recession.
Domestic sales of light vehicles jumped 9.2 percent to 1.4 million in the United States last month, and alongside that boom, subscriber revenue has been growing at Sirius XM as well. On Tuesday, the company reported that improved automotive sales helped drive a 15 percent growth in net additions over the second quarter.
Analysts at Goldman Sachs took note and updated their growth model following the release of stronger-than-expected net subscriber additions for the quarter. The firm also forecast that Sirius generated $938 million in revenue for the most recent three-month period, which is an 11.7 percent year-over-year increase. With those numbers to consider, Goldman Sachs adjusted its expectations: Analysts raised their 12-month price target to $4.25 from $3.50. Shares of Sirius XM closed at $3.64 on Thursday.
Sirius XM's pre-released second quarter net additions of 715,000 were a post-merger record, hitting higher than the expected 641,000 predicted by Goldman Sachs.
The primary basis for Goldman Sach's price target increase is the significant tailwind being created by strong car sales. The analysts reasoned that better growth in the auto industry should translate into stronger self-pay volumes for Sirius in upcoming quarters. In particular, they highlighted that June's seasonally adjusted annual rate for car sales was the highest since June 2008.
Goldman Sachs noted that top-line growth of 11.7 percent, the firm's expectation for second-quarter revenue growth, is likely to outpace increases in operational expenses, which will, in turn, drive a projected 17.1 percent increase in earnings before interest, taxes, depreciation, and amortization and expand the company's margins.
Sirius XM, the biggest satellite-radio provider in the United States, has been on a tear since the end of the financial crisis. The satellite-radio provider's subscriber base grew a record 9 percent in 2012, and the company has added around 5 million subscribers since 2008, mostly coming from new vehicle sales. Record subscriber growth pushed revenues up 12 percent in the first quarter to $897.4 million as well.
After trading as low as 6 cents per share in February 2009, the stock now trades more than 57 times higher.
Follow Meghan on Twitter @MFoley_WSCS