Analyst: Netflix Continues to Execute Well; Amazon Adds Content to Prime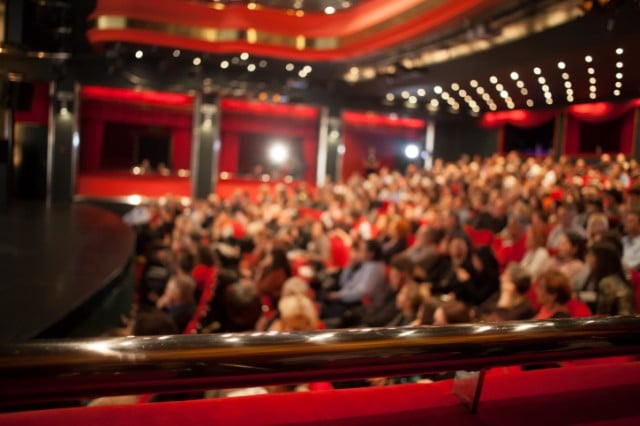 The following is an excerpt from a report compiled by Michael Pachter of Wedbush Securities.    
Movie Rental Industry
Key Redbox releases this year (with domestic box office total from Box Office Mojo):
July 1: Lone Survivor ($125 million), Son of God ($60 million)
July 8: Non-Stop ($92 million)
Key Redbox releases last year (with domestic box office total from Box Office Mojo):
July 2: Identity Thief ($135 million), A Good Day to Die Hard ($67 million)
July 9: Confessions of a Marriage Counselor ($52 million), The Host ($27 million), Dead Man Down ($11 million)
Over the next two weeks, there are four rental releases that grossed more than $50 million in domestic box office compared to two last year. DVD rentals for the upcoming two-week period are likely to outperform the same period last year.
Outerwall (NASDAQ:OUTR) has been under pressure over concerns that its core business is declining.We remain confident that the Redbox business will be stable for many years, but given that Redbox has saturated the market with kiosk installations, we expect some volatility from quarter to quarter reflecting seasonality and differences in the DVD release slate.
We believe that Redbox rentals will mirror box office so long as DVDs are produced, and we expect studios to produce DVDs as long as they continue to derive significant profits from DVD sales. We believe that the bear thesis that DVD rentals will decline due to the increasing availability and popularity of VOD is going to prove wrong, so long as there is a significant difference in pricing between DVD rentals (currently $1.20 per day at Redbox) and VOD (currently $4.99-$5.99 on most systems).
It is clear to us that the movie-renting public falls into two distinct groupings — those who are price sensitive and those who are not — and we believe that the price-sensitive customer is going to favor a Redbox rental over VOD for many years to come. We do not expect VOD pricing to decline, and note that it has not done so since pay-per-view was introduced in the 1990s.
We are far less confident in Outerwall's ability to grow its new ventures, but we believe that OUTR shares are valued based upon the success or perceived failure of the core Redbox and Coinstar businesses. In our view, each is intact, and a reasonable free cash flow multiple suggests that there is significant room for price appreciation going forward.
Netflix (NASDAQ:NFLX) has executed well, and its management has consistently increased profitability on stable subscriber gains. The company has generated consistent profits on its domestic streaming business and appears positioned to lessen its international streaming losses going forward. Due to improvement in the international streaming business, we expect a shorter path to profitability in that segment. However, we see continuing profit pressure from growing content costs and newly implemented charges from ISPs.
Amazon (NASDAQ:AMZN) continues to add to the digital content offered to Amazon Prime members.Amazon announced Prime Music recently, an unlimited, ad-free, on-demand music streaming service for Prime members. Similar to Spotify, the service will be on demand, but with far fewer songs available at launch. The service will be free and included as a benefit for Prime members.
Earlier this year, Amazon announced a multiyear content licensing agreement with HBO, giving Amazon rights to HBO original programming, including notable shows and miniseries, among other items. Under the agreement, Amazon will offer these shows on an exclusive basis for its Prime Instant Video customers, and will also get previous seasons of more recent HBO programming over the course of the agreement roughly three years after airing on HBO.
The first batch of HBO content debuted on Prime Instant Video in May, available to Amazon Prime customers who pay $99 annually for free shipping. The agreement marks the first time that HBO content has been licensed to an online-only subscription streaming service.
The applicable programming will remain available on all HBO platforms. Financial terms of the agreement were not specified, although based upon recent content deals that involve payments of $250,000 per episode for popular TV programming, we believe that annual payments are likely well above $200 million, likely double that.
Exhibitor Industry
Second-quarter 2014 box office was down 6.6 percent, dragged down by a weak May and June after a strong April.Year over year, April was up 21.5 percent, May ended down 11.9 percent, and June ended down 16.3 percent. Third-quarter 2014 is off to a slow start, down 34.9 percent quarter to date. Fourth of July weekend was the worst Independence Day weekend since 1999 and down over 40 percent year-over-year. Poor results were due to several factors, including a Friday Fourth of July shortening the weekend and the World Cup. We expect Q3:14 to end up roughly 2 percent.
The exhibitors' in-house Premium Large Format screen brands appear to us to be a legitimate competitive threat to IMAX (NYSE:IMAX). We believe that IMAX opened the door for competitive PLF as a result of geographic restrictions limiting new screen opportunities.
We believe certain DMAs underpenetrated by IMAX have become ripe for alternative PLF formats privately branded by the exhibitors, as those exhibitors may not have the rights to IMAX screens in the particular DMA where they have interest in a large-format screen.
Michael Pachter is an analyst at Wedbush Securities. 
More From Wall St. Cheat Sheet:
Want more great content like this? Sign up here to receive the best of Cheat Sheet delivered daily. No spam; just tailored content straight to your inbox.