Anderson Cooper Inherits Mom Gloria Vanderbilt's $200 Million Fortune, Second Son Cut Out of Will
Anderson Cooper might not have wanted to inherit his late mother's fortune, but he's getting it anyway. Gloria Vanderbilt left almost everything she owned to her youngest son, ET is reporting. Her eldest child will receive her New York City apartment, while her second son will get nothing. 

Cooper didn't expect an inheritance 
In the past, Cooper has indicated that he did not expect to inherit any money from his mother, who was a member of the wealthy Vanderbilt family. 
"My mom's made clear to me that there's no trust fund. There's none of that," the CNN anchor told Howard Stern in 2014, per ET. He added that he was "doing fine on his own" and didn't feel that he needed his mother's fortune. 
The 52-year-old was outspoken in his belief that the promise of inheriting a vast sum of money was more likely to be a curse than a blessing. 
"I don't believe in inheriting money," he told the shock jock. "I think it's an initiative sucker, I think it's a curse. Who's inherited a lot of money that has gone on to do things in their life? From the time I was growing up, if I felt like there was some pot of gold waiting for me, I don't know if I would have been so motivated."
Vanderbilt was worth an estimated $200 million 
The exact size of Vanderbilt's fortune is unknown, but it's estimated that she was worth $200 million. The great-great-great-grandaughter of Gilded Age tycoon Cornelius Vanderbilt inherited a trust fund worth $5 million when her father died in 1925 — the equivalent of about $73 million today.

As a child, she was the subject of a bitter custody dispute between her mother and her aunt. As an adult, she married four times and built a successful career as a fashion designer and writer. Though she died wealthy, she endured some financial setbacks in the 1980s and 1990s. Her lawyer and psychiatrist were accused of stealing millions from her, and she later had to sell a townhouse in New York and a large home on long island to pay millions in back taxes she owed because of her attorney's shady dealings. At one point, she had to move in with Cooper.  
Vanderbilt's children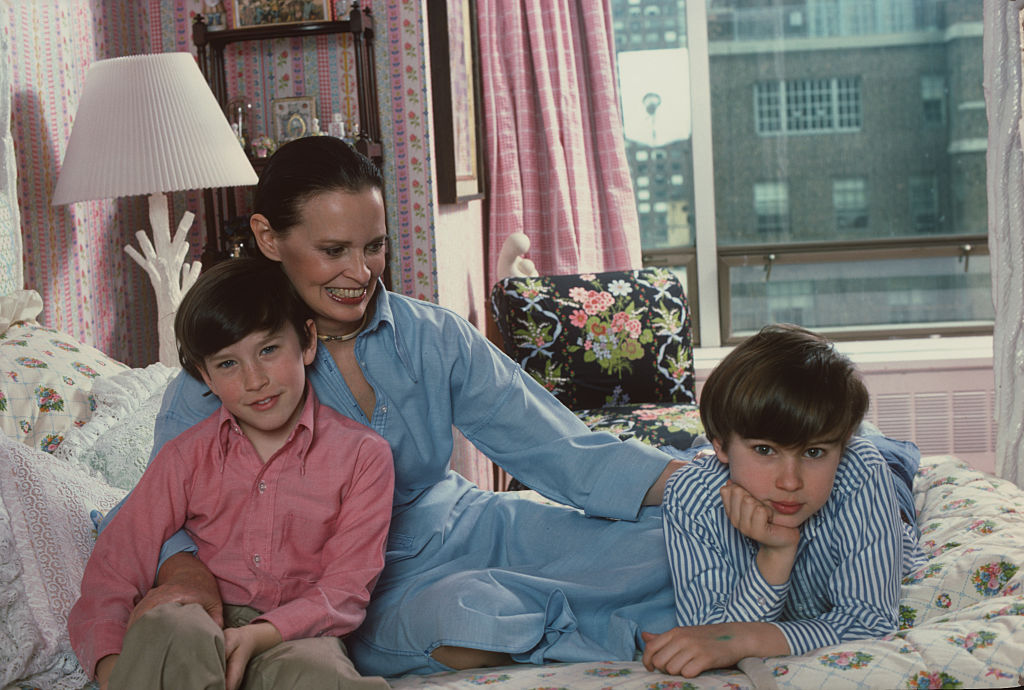 Vanderbilt had four children. Two — Anderson Cooper and his older brother Carter Vanderbilt Cooper — were the result of her fourth and final marriage to Wyatt Cooper. Carter Cooper died in 1988. 
She also had two sons from a previous marriage to conductor Leopold Stokowski, Leopold Stanislaus Stokowski and Christopher Stokowski. In her will, Vanderbilt left her apartment to Leopold Stokowski. But Christopher Stokowski was not mentioned. 
Why one son received nothing 
Christopher Stokowski has been estranged from his family for many years, and as a result was cut out of his mother's estate. According to Page Six, his relationship with his mother was damaged following a disagreement with her psychiatrist, Dr Christ L. Zois. (Vanderbilt later won a judgment against Zois, who she said took advantage of her, along with her lawyer.)
April Sandmeyer, Chrisophter Stokowski's former fiancée, told Page Six that Vanderbilt and Zois didn't have "a normal doctor-patient relationship. She was too much under his influence." However, before the falling out mother and son were quite close. That was one reason she chose not to speak about him in the 2016 documentary Nothing Left Unsaid. 
"She was his best friend. They were a really loving family . . . Everyone treated each other well and with respect. It's probably painful, but as a mother, I think she respects [Chris'] privacy and [not mentioning him] is out of love for him," Sandmeyer said. "She knows he doesn't want to be in the public eye. He doesn't want the public's attention." 
Cooper later confirmed that he and his half-brother did reconcile after the release of the film, though apparently mother and son weren't able to do the same.