Anderson Cooper Reveals the Biggest Change in Andy Cohen Since Becoming a Dad
Bravo producer Andy Cohen is settling into fatherhood, posting plenty of adorable video and photos to his Instagram. The new dad seems to be taking to his new role like a duck to water as he's nailed swaddling and the baby football hold.
Cohen has also invited a number of friends and family members to visit baby Benjamin. He posted images of his parents feeding their new grandson, plus he included a snap of best friend Anderson Cooper holding his child (while throwing him some side eye).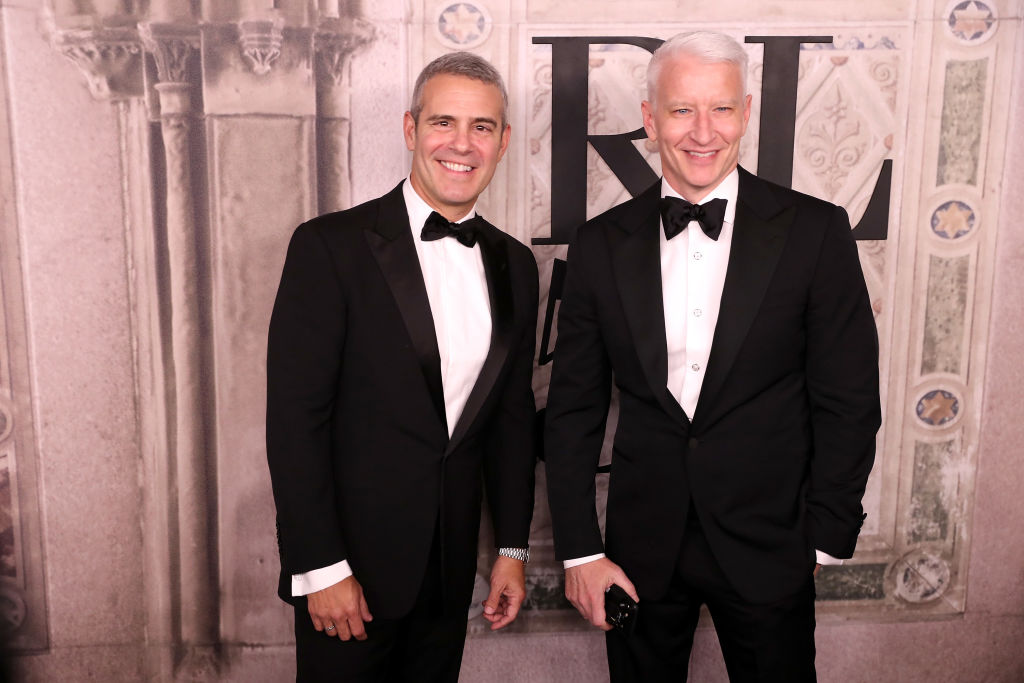 When Cooper appeared on the Watch What Happens Live After Show a caller asked Cooper how Cohen has changed since becoming a dad.
He's already mastering this task
A number of fans commented on how well Cohen quickly mastered the task of swaddling his child. Swaddling may look easy but it can be pretty tough to effectively create this little baby burrito.
Beyond swaddling, Cohen is also learning how to multi-task on daily walks with Benjamin and dog, Wacha. During a walk he added to his Instagram story, Cohen showed that having a good stroller is a must for a walk. "This carriage glides man!" he said. "It's a glider!"
But Cohen admitted at the time he's still trying to learn how to make the whole thing work. "Assuming at some point I'm going to master the carriage and him [pointing the camera at Wacha], but right now, it ain't that easy," Cohen said. 
He is still close with Wacha too
The family dog can sometimes get a little less love and attention when a new baby arrives. That doesn't seem to be the case for Wacha. Cohen consulted his dog trainer, Brandon McMillan, for the best way to introduce the new brothers.
McMillian appeared on Watch What Happens Live to address fan concerns and opinions about how Wacha interacted with Benjamin. "I know that dog very well," McMillian said. "I've seen him with your baby. My professional opinion, Wacha is very safe with your kid, so everybody out there who suddenly became a dog trainer on the internet, please shut the hell up."
Not only does Cohen spend plenty of time with both of his boys, but he also makes one-on-one time with Wacha too. Most recently he posted a sweet picture snuggling Wacha. "I ♥️ my [dog]."
But this has been the biggest change
A caller asked Cooper what has been the biggest change he's seen in Cohen since Benjamin's arrival. "He's at home like all the time," Cooper replied. "And it's very strange for Andy to be at home. So you'll get calls from Andy and he's like, 'Hey, I'm at home do you wanna come by? I'm just here, hanging out.'"
Cohen nods in agreement. "I call Anderson Tuesday, like, 'What are you doing this weekend?'" he says. Cooper adds that Cohen was home on Friday night. But Cohen adds he forced Cooper to meet him for a drink Friday night after his show.
Porsha Williams from The Real Housewives of Atlanta was also a guest and a new mom. She added that her baby has made her more patient. Plus that going out isn't very easy with a baby either.
Check out The Cheat Sheet on Facebook!