Andy Cohen and Ryan Serhant's Babies Have Their First Adorable Playdate
Ryan Serhant from Million Dollar Listing New York is already playing matchmaker as his daughter Zena and Bravo producer Andy Cohen's son Ben have their first playdate.
Serhant captured a sweet moment between the babies as they rolled and giggled on a large blanket on the floor. Seated in front of the children were Cohen and Serhant's wife Emilia. While the babies have plenty of toys scattered around them, baby Zena and Ben seem to be more interested in each other.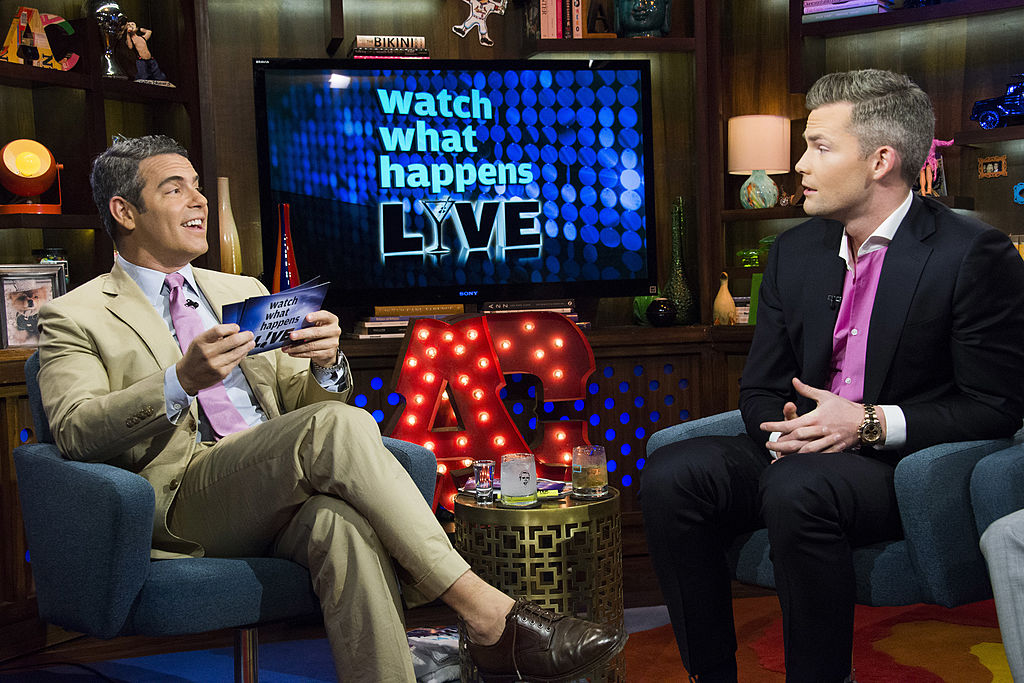 As Serhant films the exchange he jokes about how Ben may be Zena's future boyfriend. Cohen is busy on his phone taking pictures and videos, while Emilia is on hand in case one of the babies takes a tumble.
Say hi to your boyfriend!
Serhant narrated the quick video he shared to his Instagram story. He starts the video saying, "Smile! Zeezee!" Zena is wearing a pair of soft pink leggings and a white shirt, while Ben is rocking a cute full-length onesie decorated with sunglass-clad bananas.
Zena seems very interested in smiley Ben as she grabs his arm and shoulder. Both babies are cooing and as they get to know each other. As Zena tries to grab onto Ben, Ben wants to reciprocate. That's when Serhant is heard saying, "Say hi to your boyfriend!"
Cohen seems to like the idea as he smiles and says, "Oh!" Ben realizes his new girlfriend wants some love so he grabs her arm and delivers that signature smile fans have grown to know and love. Over the video, Serhant wrote, "Their first play date!"
Bravo is brimming with babies
From Real Housewives to Million Dollar Listing cast members, Bravo is brimming with babies. Nearly every cast member from Million Dollar Listing New York has become a father within the last year. Plus, Josh Altman from Million Dollar Listing Los Angeles just welcomed his second child with wife Heather.
Teddi Mellencamp from The Real Housewives of Beverly Hills recently announced she is expecting another baby, plus Gretchen Rossi from The Real Housewives of Orange County just became a mom for the first time. Joanna Krupa from The Real Housewives of Miami announced in May she was expecting too. Ashley Wirkus from Summer House shared she and husband Brad McAtee welcomed their son on Friday, May 24.
This fall Porsha Williams from The Real Housewives of Atlanta welcomed a daughter. And of course, Cohen announced only months before Ben was born that he too was going to be a father. He was given an epic baby shower that was well attended by a number of Real Housewives.
Kyle Richards from RHOBH, who was one of the women organizing the shower told People she was thrilled Cohen was going to be a father. "When he made the announcement, I could see in his face how happy and excited he is," she said. "I think he's going to be a great dad. We share so much of our lives with Andy and I was so touched when he shared this exciting news with us. I'm so happy to be able to be a part of this exciting time in his life."