Andy Cohen Is Enraged About Anti-IVF and Surrogacy Judicial Appointment
The latest federal judicial appointment of Sarah Pitlyk to the U.S. District Court in St. Louis is receiving significant outrage by not only the legal community but by parents and activists throughout the country.
Pitlyk has no trial experience. She is also being slammed for her hardline stance of being anti-abortion, anti-invitro fertilization and surrogacy, The Washington Post reports. Bravo producer, Andy Cohen, who recently welcomed his son Benjamin via surrogacy is especially outraged.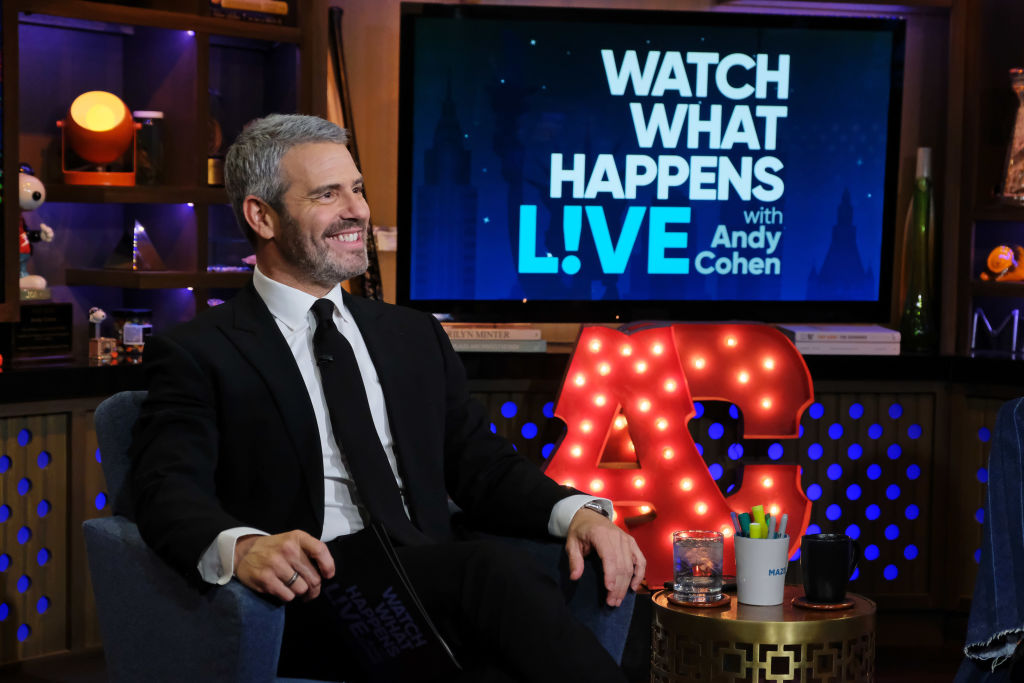 "Ms. Pitlyk has never tried a case as lead or co-counsel, whether civil or criminal," William Hubbard, chair of the ABA's Standing Committee on the Federal Judiciary, asserted in a September letter to lawmakers, The Washingon Post reports.
"She has never examined a witness," Hubbard added. "Though Ms. Pitlyk has argued one case in a court of appeals, she has not taken a deposition." But beyond her gross lack of experience, parents are extremely alarmed by her position on fertility.
This new father is enraged
Cohen had to travel from his home state of New York to California to become a father. He conceived his son Ben through surrogacy which is illegal in New York. Learning that Pitlyk now sits on the federal bench angered Cohen. He is especially fired up because Pitlyk is now a federal judge in Missouri, which is where Cohen is originally from.
During Watch What Happens Live with Andy Cohen, Cohen ripped into the appointment, sharing he is enraged this confirmation was even allowed. Along with a video, Cohen wrote, "I. AM. ENRAGED. And you should be too."
Cohen also made his feelings very well known about the confirmation. Pitlyk received his "Jackhole of the Day" designation and Cohen made sure viewers understood becoming a federal judge is a lifetime appointment. "She spent the bulk of her career aggressively going after the rights of people to use fertility treatments and surrogacy," he says. "Meaning if you are one of the millions of couples who are struggling to conceive, or who have turned to surrogacy to start a family like I did to have Ben, you are totally screwed on his woman's watch."
'Real Housewives' are fired up too
Like many of President Donald Trump's judicial federal appointees, Pitlyk grossly lacks any trial experience. Cohen points out that the American Bar Association even rated her as being "not qualified" for this role. "What she has done has made this country a less safe and fair place for people whose greatest wish is to have a family. And I think that ought to be a crime," Cohen continued.
"Judge Pitlyk I've got a shipment of poopy diapers coming your way on behalf of my son," he concludes. "This pisses me off!" Cohen looked fired up and extremely angry. Several fans and Real Housewives responded to Cohen's Instagram share too. "We got your back Andy❤️," Braunwyn Windham-Burke from The Real Housewives of Orange County wrote. "Everyone deserves to have children if they want them and families come in all different ways!!"
Gretchen Rossi from RHOC was also angry. She recently gave birth to her daughter using IVF. "OMG YES!!! I was on my instastories today crying about this and urging everyone to oppose her being elected as a Federal Judge! I was enraged too today when I read what she said about IVF and surrogacy! Thank you for doing this on your show!"