Andy Cohen Reveals Why Mila Kunis Won't Appear on 'WWHL'
Actress Mila Kunis became a topic of conversation when Erika Girardi from The Real Housewives of Beverly Hills appeared on Watch What Happens Live. Girardi recently appeared on Ellen where Kunis was the guest host.
Kunis interviewed Girardi like a boss. She had no problem asking the hard questions about "puppy gate." Plus Kunis even got Girardi to reveal that Lisa Vanderpump stopped filming with the cast mid-season.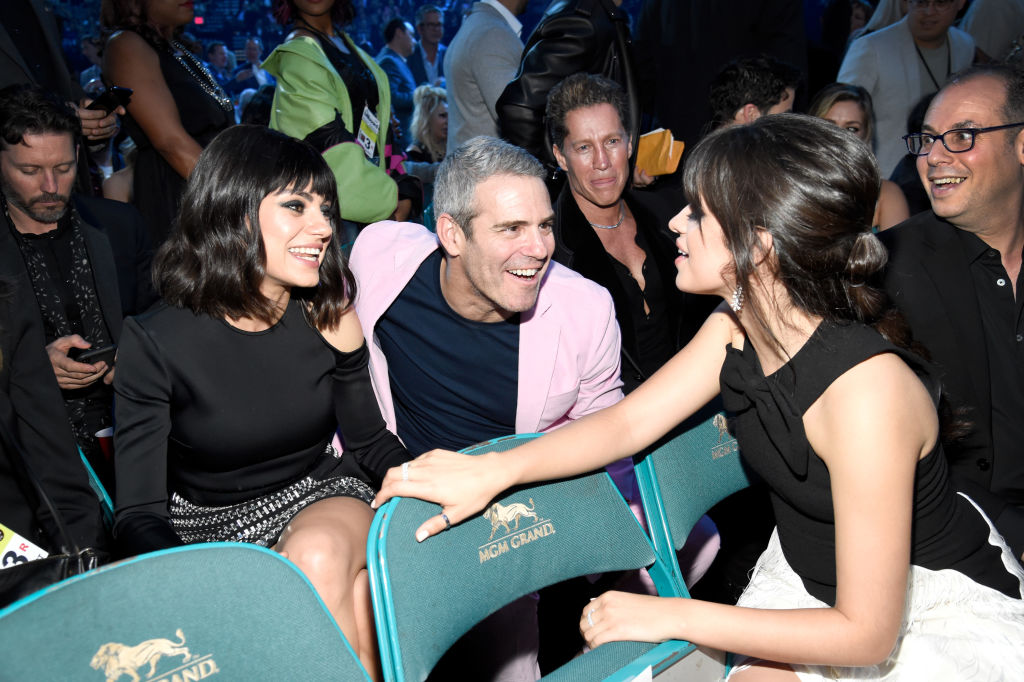 Girardi believes Vanderpump may have gotten entangled in a web of lies. The dog adoption debacle and possibly other issues may have gotten out of hand. "Do you think she just got caught and was done playing the game?" Kunis asked.
"I think she got cold feet, and she got caught," Girardi says. "She backed out at the very last minute, but that's not to give her total… I mean, listen, it takes a lot to want to do something like that, you know?"
Kunis wants to attend the 'RHOBH' reunion but…
Girardi tells host Andy Cohen that Kunis wants to be part of the RHOBH reunion. "By the way, Mila Kunis says she wants to come to the reunion," she told Cohen during the After Show.
Cohen says he'd love it if Kunis came to the reunion, but guess what? "She won't come on this show," Cohen says. Comedian Paul Scheer, who was co-guest that evening, pipes in, "What!?" Girardi looks surprised too.
"She's a huge housewives fan," Cohen continues. Meanwhile, Scheer and Girardi look floored. "That blows me away," Girardi remarks.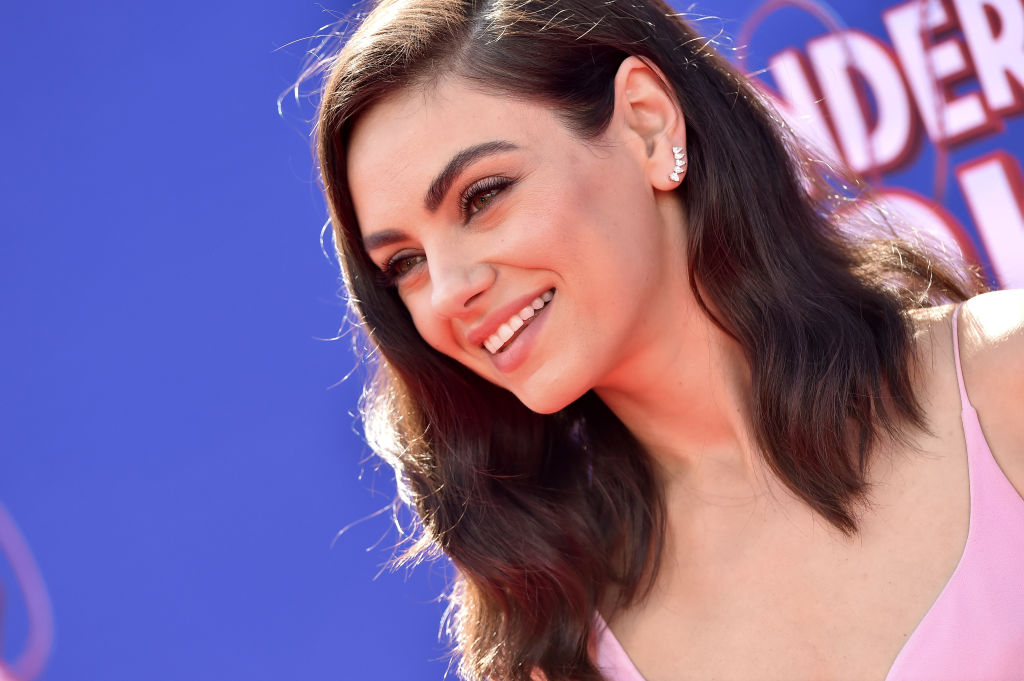 Why won't Kunis appear on 'WWHL?'
Cohen says he got to the bottom of why Kunis won't appear on the popular Bravo talk show. "She thinks I'm gonna be shady to her," he disclosed. "We sat next to each other at the Billboard awards and she said 'I'm a little scared of you.' And I'm like 'don't be, I promise I won't ask you anything…'"
He adds that he'd talk about it later with Girardi. "By the way, I love her," Cohen says. "I totally love her." Cohen mentions that Kunis just interviewed Girardi.
Although Kunis has nothing to fear (she can always plead the fifth), some guests should be wary of returning to the clubhouse. Cohen told E News who was the worst guest he had on the show. "Amber Rose. She didn't want to answer any of my shady questions," Cohen told E host Jason Kennedy. "She turned to me, she goes, 'Am I a horrible guest?' I go, you are in the running for one of the worst guests we've ever had." 
Check out The Cheat Sheet on Facebook!