Andy Cohen's Dog Wacha Hilariously Gives Him the Side Eye After Eating Son's Toy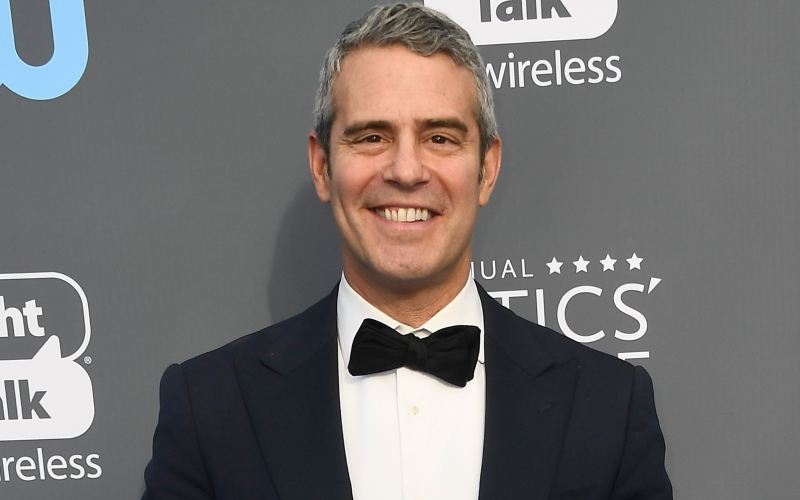 Wonder how Andy Cohen's pup Wacha is enjoying his "big dog brother" status? Cohen gave his Instagram followers a taste of how exactly Wacha is adjusting.
Apparently, Wacha is subscribing to the concept of "your toy is my toy" with little brother Benjamin. Wacha has been Cohen's constant companion for years, sometimes even making a guest appearance on Cohen's show Watch What Happens Live. He's Cohen's first baby and likely needs to make some adjustments for the new baby in Cohen's life.
He's curious about Ben
Cohen's baby was born in Los Angeles via surrogate. So he probably had some explaining to do when he arrived home with the child. However, it appears that Wacha is curious about the baby.
Wacha's Instagram account posted a picture of the pup checking on his newborn baby brother. "Checking on my little brother!"
Everyone seems exhausted too
Cohen appeared on The Today Show via FaceTime. He told the team he was enamoured with his son. "I sit and stare at him," Cohen says. "I can't get over his head of hair. He's adorable you guys, he's so cute."
He also added, like most new parents, he isn't getting much sleep. "I was never sleeping but I just wasn't sleeping for different reasons," Cohen said. "Now I kinda feel like, 'Oh, these are the reasons I shouldn't be sleeping!'"
He shared a Valentine's Day picture with his two Valentines. Cohen looks a little wiped out in the picture. But so does Wacha. Perhaps the pup is also on dawn patrol, while little Benjamin finds his routine.
What's yours is mine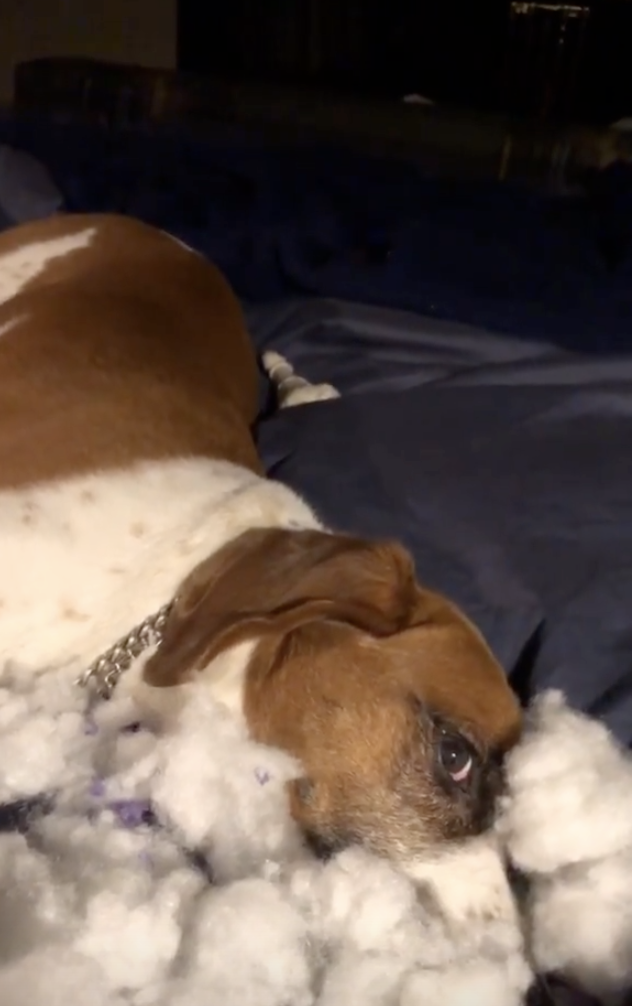 Most recently, Cohen uploaded a video of an exhausted Wacha laying amid a pile of plush toy fluff. "Did you just eat my son's stuffed Torah that the Rabbi gave him" Cohen queried in his Instagram story.
Wacha appears motionless with the exception of throwing Cohen some low key shade from the bed. "Do you want to explain to my son what you did," Cohen continues. "And what do I tell the Rabbi? Wacha!" Cohen recently celebrated Benjamin's bris, which Kelly Ripa hilariously recounted during Live with Kelly and Ryan.
Baby and dog toys are easily confused. However, pet owners should be alert to any jealousy issues coming from their "firstborn" pet. Allow your dog to sniff the baby's blanket or clothing before making an introduction, according to Parents. "If a pet growls, nips, or hisses, it's a sign of aggression," Robert DeFranco, an animal behaviorist with the Animal Behavior Society said. Keep a close eye on the dog and baby and deliver a firm "no" if the animal shows any signs of aggression. An animal behaviorist may be necessary if the dog continues with the behavior.
Check out The Cheat Sheet on Facebook!