Andy Cohen's Hometown Favorite: What Is Gooey Butter Cake?
Anyone from Missouri knows that gooey butter cake is like tasting a gift made by angels. The smooth, buttery delight melts in your mouth and delivers a bolt of sugar thanks to the crackly sugary glaze on top.
On the Watch What Happens Live After Show, Karlie Kloss from Project Runway, brought host Andy Cohen his hometown treat. Kloss is also from St. Louis so the two share a common bond and love of the ridiculously delicious confection.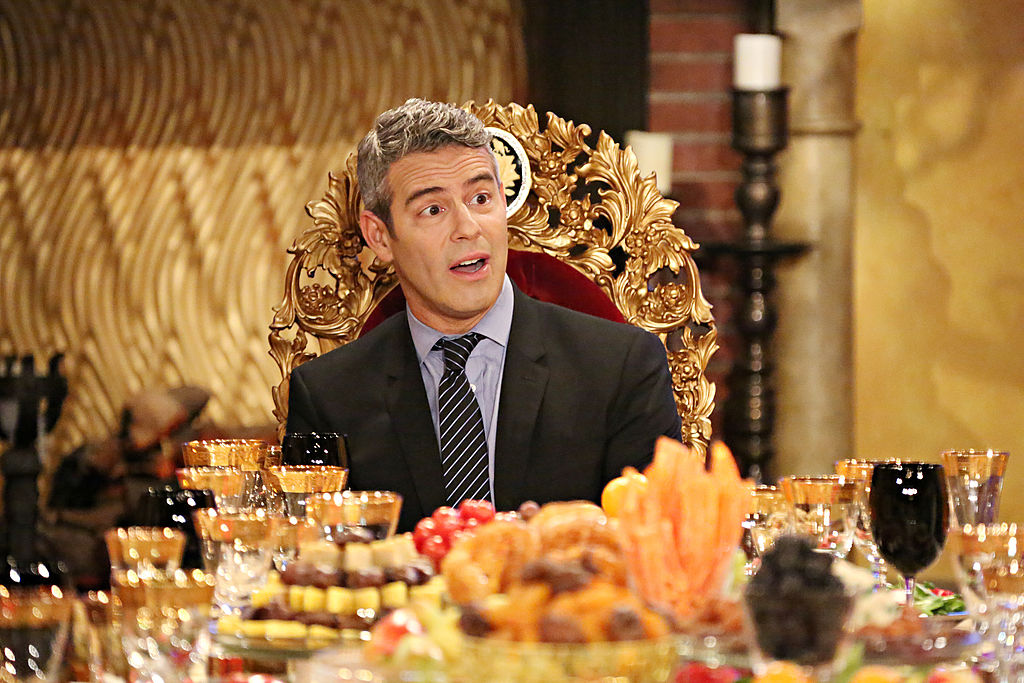 Cohen looked completely delighted when he saw that Kloss baked him the beloved cake from home as he dove in, fork first. "I was so excited, I couldn't sleep last night so I so baked gooey butter," Kloss said. At the same time, Cohen says, "Is that gooey butter?" as he excitedly leans forward.
What is the legend of gooey butter cake?
Like many historic recipes, gooey butter cake has its own story of origin. According to legend, a St. Louis baker created the cake by accident in the 1930s, according to The New York Times.
The baker overshot the butter proportion in a coffee cake recipe. But rather than toss it, he decided to sell it and see what would happen. It was the 1930s so people were not wasteful and conservation was paramount.
Thankfully for the baker (and the rest of us), people couldn't get enough of his cake and it became a longstanding tradition. Missourians love their gooey butter cake so much, it is often served for most holidays. Plus, the treat is sold in cookie form. You can even drink your way to heaven as gooey butter cake is sold in soda pop form too.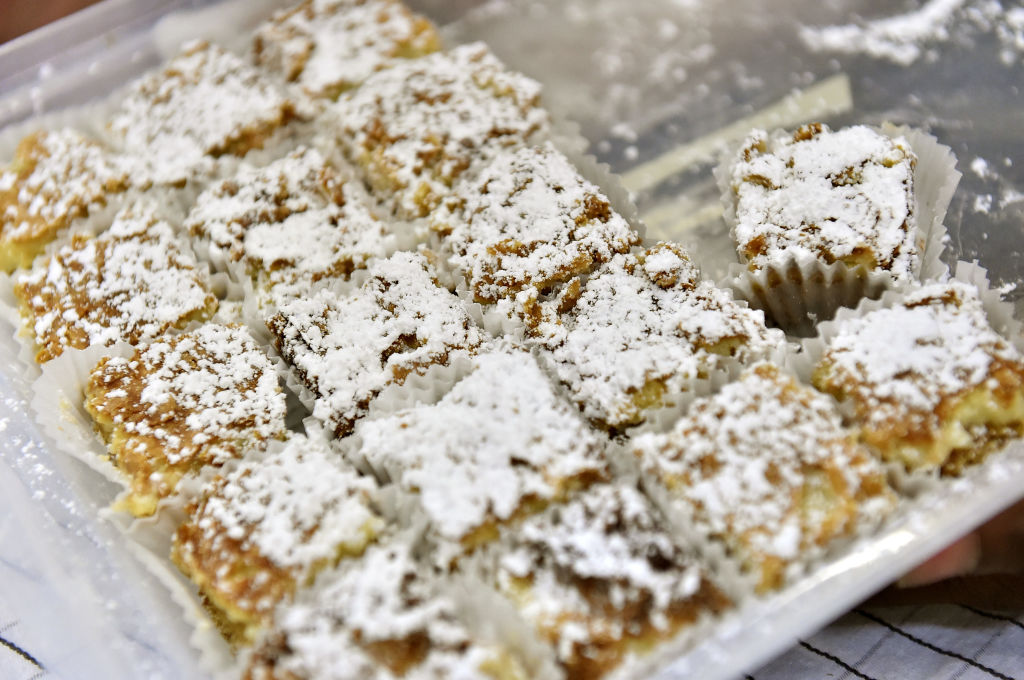 How do you make gooey butter cake?
Most families have a recipe they call their own. But, The New York Times offer a mouthwatering recipe that looks hard to resist.
Obviously, it is all about the butter. Lots and lots of butter. But there are some basic tenets bakers should keep in mind when creating this amazing cake. "Perfect balance of everything you want in a gooey butter cake," according to a gooey butter cake taste tester via the St. Louis Post-Dispatch.
Another judge in the taste test wanted, "Good flavor start to finish, right consistency, nice crust. Enough gooey but not too gooey." Bakers should also go for super sweetness, good texture and a strong delivery on the "gooey."
How did Kloss's cake rate?
Cohen looked like a kid on Christmas morning diving into the cake on WWHL. "Wait can I literally," he said just going for it with a fork right into the cake.
As Cohen is blissed out on gooey butter cake, he asks how you know if the cake is baked to perfection. Kloss explains her recipe came from her Aunt Nancy so it has been rigorously put to the test. As Cohen pops a bite into his mouth he says, "Thank you! This is amazing."
And as Cohen places the cake on the small side table, it drops to the floor! Cohen goes into hysterics with laughter. "Well, it was sugar and butter," Kloss laughs. Meanwhile, cake batter soaks into the carpet at WWHL, which had to be such a sugar crash for everyone. Gooey butter cake is literally that good. RIP gooey butter cake.
Check out The Cheat Sheet on Facebook!