Andy Samberg: His Net Worth, and a Look at His Wife and Family
There's big money in comedy. If you don't believe us, just ask Jerry Seinfeld and some of the other richest comedians alive. Or ask Andy Samberg. The former Saturday Night Live cast member and current Brooklyn Nine-Nine star has a healthy net worth, but it wasn't always that way. We'll look at how he started in show business, why he had to leave SNL, and his family life, while also looking at his net worth.
What did Andy Samberg do before Saturday Night Live?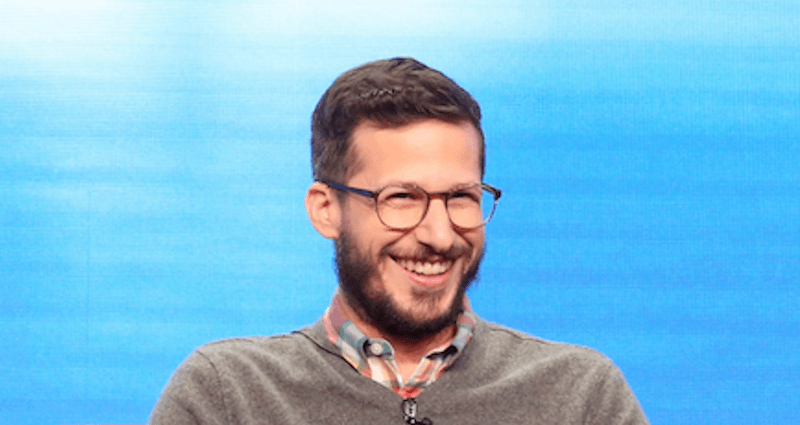 Before getting his big break on Saturday nights, Andy Samberg made comedy on his own terms. He and childhood friends Jorma Taccone and Akiva Schaffer comprised the comedy troupe The Lonely Island. They made music videos and shorts and put them online.
The Lonely Island did things on its terms, but its work was a big hit online, and Samberg and crew eventually landed at Saturday Night Live as a cast member. Taccone and Schaffer were writers for the show.
During Samberg's SNL run from 2005-2012, he and Taccone starred in the movie Hot Rod in 2007. Even though he was a reliably funny cast member, one of the lesser-known Saturday Night Live secrets is that the torrid pace of producing the show was too much for Samberg to handle. That's why he left in 2012.
Samberg has been busy since leaving the show. He's voiced characters in several hit animated movies, including the Hotel Transylvania series, but starring in the TV show Brooklyn Nine-Nine is probably his most high-profile gig.
How much is he paid for Brooklyn Nine-Nine?
Luckily for Andy Samberg and us, leaving SNL didn't impact his career. The first Hotel Transylvania movie hit theaters the same year he left SNL, and Brooklyn Nine-Nine started in 2013.
Being on Brooklyn Nine-Nine doesn't come without drama (such as how it was both canceled and renewed in less than 36 hours), but Samberg is well-paid for playing Jake Peralta on the sitcom.
He makes $125,000 per episode. A typical sitcom has 22 shows each season, so Andy Samberg earns roughly $2.75 million for the show each year.
What is Andy Samberg's net worth?
Acting isn't the only show business job Andy Samberg has. He produces —Brooklyn Nine-Nine and the upcoming MacGruber 2 movie, among others. He writes — The Lonely Island shorts, Saturday Night Live, and the 67th Emmy Awards show in 2015 are some of his credits. And he does music — primarily songs from Brooklyn Nine-Nine and the movie Popstar.
Andy Samberg's net worth reflects his hard work. As a result of his various showbiz duties, his fortune is estimated at $16 million, according to Celebrity Net Worth.
Who is Andy Samberg's wife, and do they have children?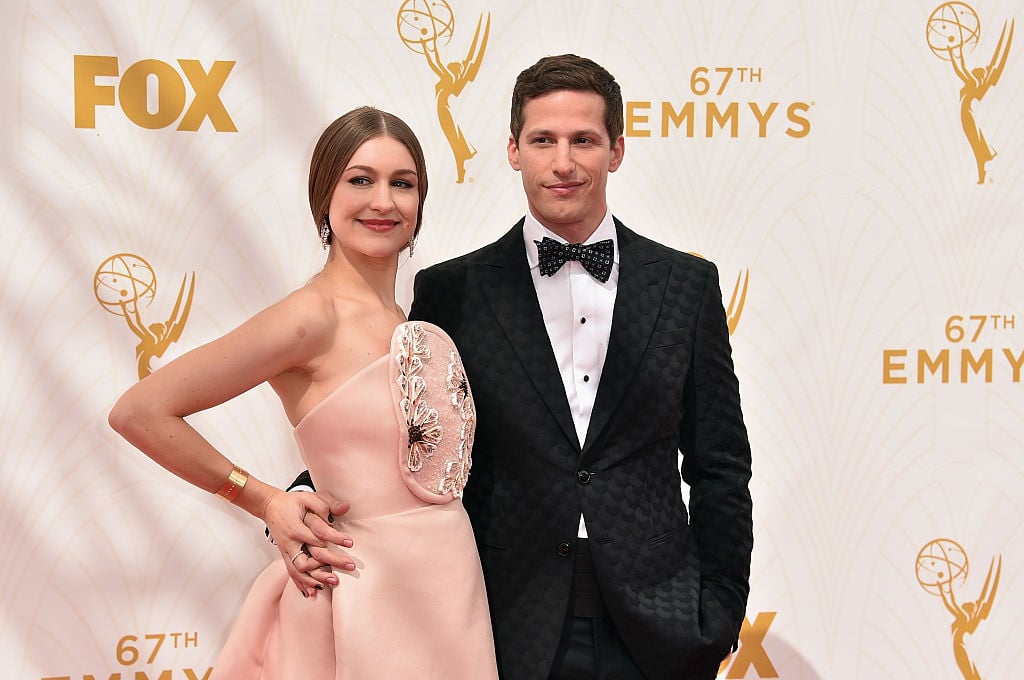 Andy Samberg is definitely funny, and he's a pretty handsome dude, if we're being honest. For anyone hoping to date the TV star, you're out of luck. He's married to singer Joanna Newsom, and they're very happy together.
Besides the fact they have a daughter together, they seem destined to be together. Andy Samberg attended Newsom live performances before they officially met, and when mutual friends introduced them to each other, she fell in love with his sense of humor, according to Bustle. It looks like their 2013 marriage is one that's going to last.
Check out The Cheat Sheet on Facebook!