It's Been Almost 20 Years Since 'Angel' Premiered: The Cast's Net Worths & Reunion Rumors
It wouldn't be an exaggeration to say there have been a lot of TV reunions, reboots, and revivals over the past couple of years. And this isn't a trend that appears to be slowing down. So when David Boreanaz, star of SEAL Team on CBS, came on The Talk, he was asked about a big series from his past: Angel. Here's what he had to say about the possibility of a reunion, as well as the cast's salaries and what they've been up to since the series ended.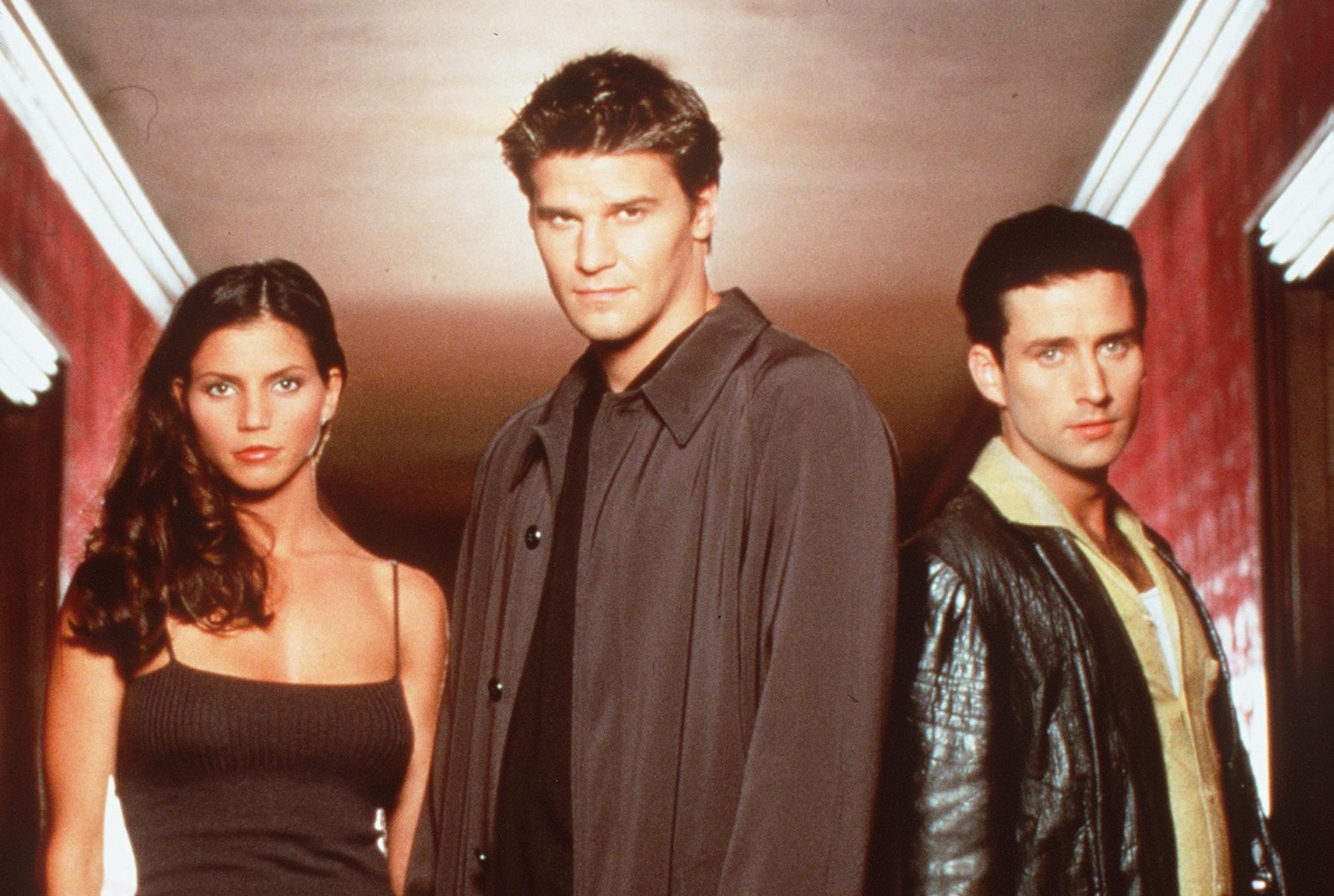 Angel was the spinoff to Buffy the Vampire Slayer

Fans of Buffy the Vampire Slayer, the hit WB-turned-UPN supernatural series, were the target audience for Angel. The show took the eponymous character, a vampire with a soul, and moved him to Los Angeles to deal with even more monsters and demons than he encountered on the flagship series.

Angel was meant to be a little bit darker than Buffy, but it had the same heart and similar comedic sensibilities, especially as time went on. The series aired from 1999-2004 on the WB.

Here's what Boreanaz had to say about a reunion

In an appearance on The Talk, Boreanaz was asked about a possible reunion. He told the hosts, "We're coming up on 20 years [since the show premiered]," crediting the show was starting his career. "I will say there may be something coming up," he added, "I don't want to give away a lot, but I can say that… we may have something in the works."
Buffy celebrated its own 20th anniversary in 2017 with an Entertainment Weekly spread, featuring a cover story and plenty of video interview clips and photos for fans to get excited over. It's possible that something similar is in the works for Angel's milestone.

David Boreanaz net worth

Raking in the most money for the series was surely David Boreanaz, given it was his character's name in the title. According to Celebrity Net Worth, Boreanaz is worth approximately $30 million. A lot of that likely came from his long-running series, Bones, on which he reportedly made $250,000 per episode by the end.
Season 1 cast member net worths

There were only three other main cast members in Season 1: Charisma Carpenter (bringing her character Cordelia over from Buffy as well), Glenn Quinn as a half-demon with beneficial powers, and, beginning in Episode 10, Alexis Denisof, also reprising his Buffy character Wesley Wyndam-Pryce. Quinn's character left the series one episode prior, and the actor sadly passed away in 2002 following struggles with substance abuse.

Carpenter stayed on the series until partway through Season 4, with a guest appearance in Season 5. Since the series, the actress has appeared on shows like Veronica Mars and The Lying Game. Her net worth is estimated to be around $4 million. Denisof, meanwhile, stayed on until his character's death in the series finale. The actor has gone on to have recurring roles on series such as How I Met Your Mother, Grimm, and Chilling Adventures of Sabrina. His estimated net worth is approximately $2 million.
Additional cast members

There were several other main characters throughout the series run, many of whom will likely be included if there is a reunion. They include Charles Gunn (J. August Richards, Agents of S.H.I.E.L.D.), Connor (Vincent Kartheiser, Mad Men, net worth $9 million), Fred Burkle (Amy Acker, The Gifted, net worth $2 million), Spike (James Marsters, Runaways, net worth $5 million), Harmony (Mercedes McNab), and Lorne (Andy Hallett, who passed away in 2009).