Angelina Jolie Gets Candid About Cancer Scares and Scars
Hollywood actress Angelina Jolie may live a glamorous life but she has experienced her fair share of tragedy. The hardest to endure was definitely the premature death of her mother, Marcheline Bertrand, in 2007.
Jolie has not shied away from discussing the painful subject and how she has had to make changes for herself to avoid suffering the same fate as her devoted mother. Jolie, herself, had a cancer scare and the actress recently dished on how the disease has affected her life. She even took a brave preventative measure to avoid dying young.
Angelina Jolie's mother battled cancer for a decade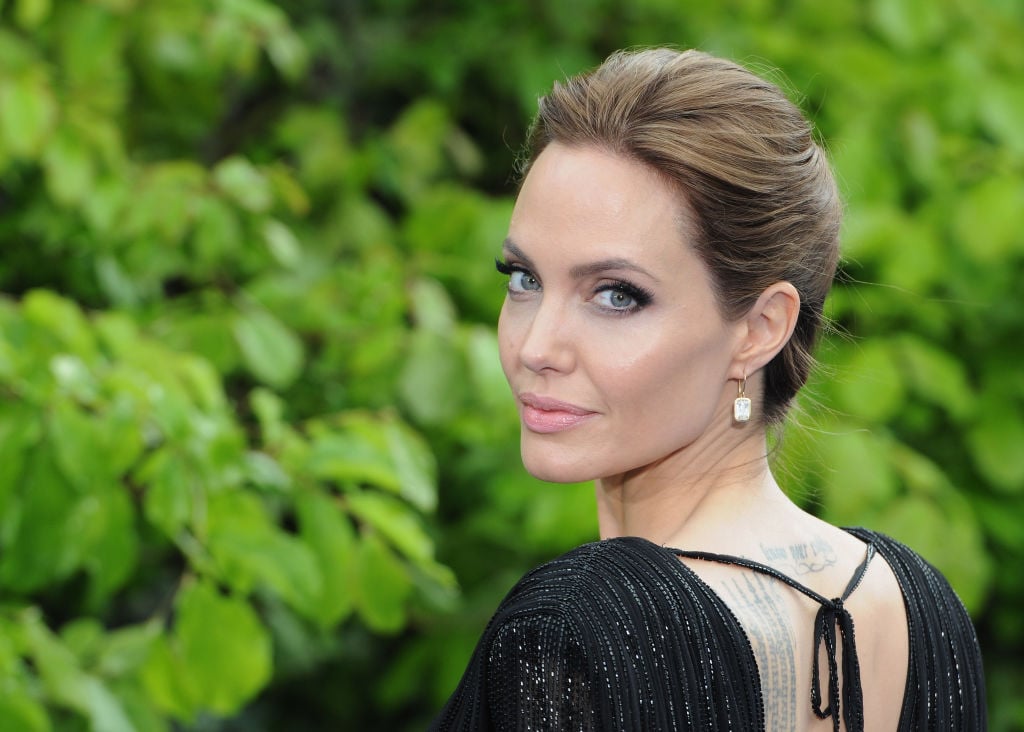 Growing up, Jolie was very close to her mother. Her problematic relationship with her actor father, Jon Voight, meant that she and her mother became even closer over the years.
As Jolie grew into a successful actress, her mother remained at her side, supporting her every move. Sadly, Bertrand wouldn't live to meet all of her grandchildren.
Bertrand had suffered from cancer for over ten years when she succumbed to the disease in 2007. Jolie was at her side in the hospital when she passed away, and oversaw her final arrangements.
Jolie's mother wasn't the only one to have died of cancer — her grandmother was stricken with the disease as well. Her firsthand knowledge and experience of the devastating disease meant that Jolie was to be very conscious of all of the changes within her body and how her genetics would come into play over the next several decades of her life. 
Angelina Jolie underwent a preventative mastectomy
In February 2013, Jolie made the difficult decision to undergo a preventative double mastectomy. She made this move after genetic tests revealed that she had an 87 percent chance of developing breast cancer.
After she finished the remainder of the surgery in April 2013, Jolie wrote an op-ed piece detailing how the choice was not easy but that she is very glad she made the decision to get the surgery. Following the procedure, Jolie's risk of developing breast cancer was reduced to a staggering 5 percent.
The mastectomy wouldn't be the last surgery Jolie would endure for the sake of a healthier life. In early 2015, Jolie revealed that she had her ovaries and fallopian tubes removed because a blood test showed that she had early cancer markers. Jolie's surgeon was the same one who had treated her mother, so it was an emotional reunion.
The effects of the surgery would send the actress into forced early menopause. Jolie concluded her announcement by stating that "knowledge is power" and encouraging people to seek out informed medical advice regarding their health. 
Angelina Jolie's heartfelt editorial
Even years after she went through her surgeries, and after many changes in her personal life, health is still very much on Jolie's mind. In October 2019, Jolie wrote an essay for Time, talking about the effect of losing her mother at a young age and how it influenced her decision to have preventative surgeries. To put it simply, Jolie said that she made her surgery choices to try and improve her odds of seeing her children grow into adults and meeting her grandchildren. 
Jolie also opened up about the physical scars that she carries on her body as a result of the surgeries. Jolie stated that scars "remind us of what we have overcome" and are part of what makes each person unique. In addition, Jolie believes that the "hardest scars to bear are often invisible."