Angelina Jolie Is Just 1 of the Hollywood Stars Who Has Accused Harvey Weinstein
For over three decades beginning with his time at Miramax and then at The Weinstein Company, Harvey Weinstein has reportedly sexually assaulted and harassed dozens of women. Recently, The New York Times published an exposé that revealed the hidden history of harassment that many in Hollywood knew about, but chose to keep secret. Not only were there allegations and firsthand accounts of the allegations, but the Times also discovered that Weinstein had quietly settled with numerous women to keep the accusations from going public.
Before the piece was published– which resulted in The Weinstein Company's board firing Weinstein — many women were terrified to speak up. Established actresses were afraid that they would no longer be able to find work and would be ostracized by higher-ups in the industry, and the newcomers were afraid they would never work at all.
Journalist Ronan Farrow spent 10 months interviewing a number of women, who were assaulted and harassed by Weinstein for The New Yorker, and to say their accounts are horrifying is an understatement. From Ashley Judd to Angelina Jolie, these are the women who have spoken out about being assaulted by Weinstein.
Rosanna Arquette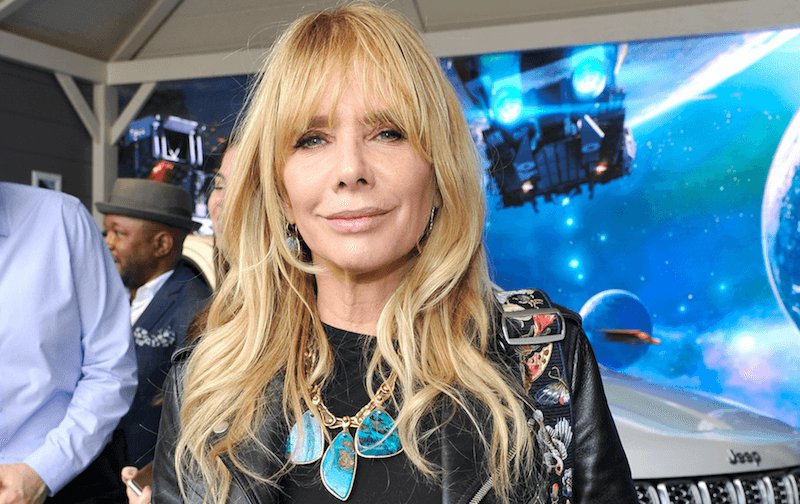 Rosanna Arquette says she remembers being propositioned by Weinstein in the middle of a business meeting. The Pulp Fiction actress arrived at Weinstein's hotel room, and he greeted her in a bathrobe. He then allegedly forcibly grabbed Arquette's hands and tried to make her give him and neck massage.
When she yanked away, Weinstein tried to force her hands near his exposed penis. She told Farrow, "My heart was really racing. I was in a fight-or-flight moment. She told Weinstein, "I will never do that."
Next: Cara Delevingne 

Cara Delevingne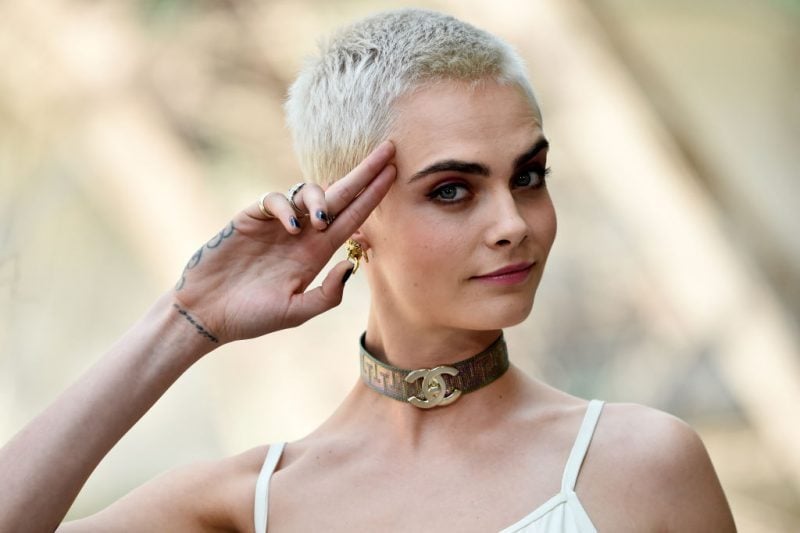 When Cara Delevingne first started working as an actress, she received a phone call from Weinstein. According to this statement to New York Magazine, she recalls that he asked her some very inappropriate questions about her personal life. Some years later, he to tried forcibly kiss her in his hotel room.
Next: Ashley Judd

Ashley Judd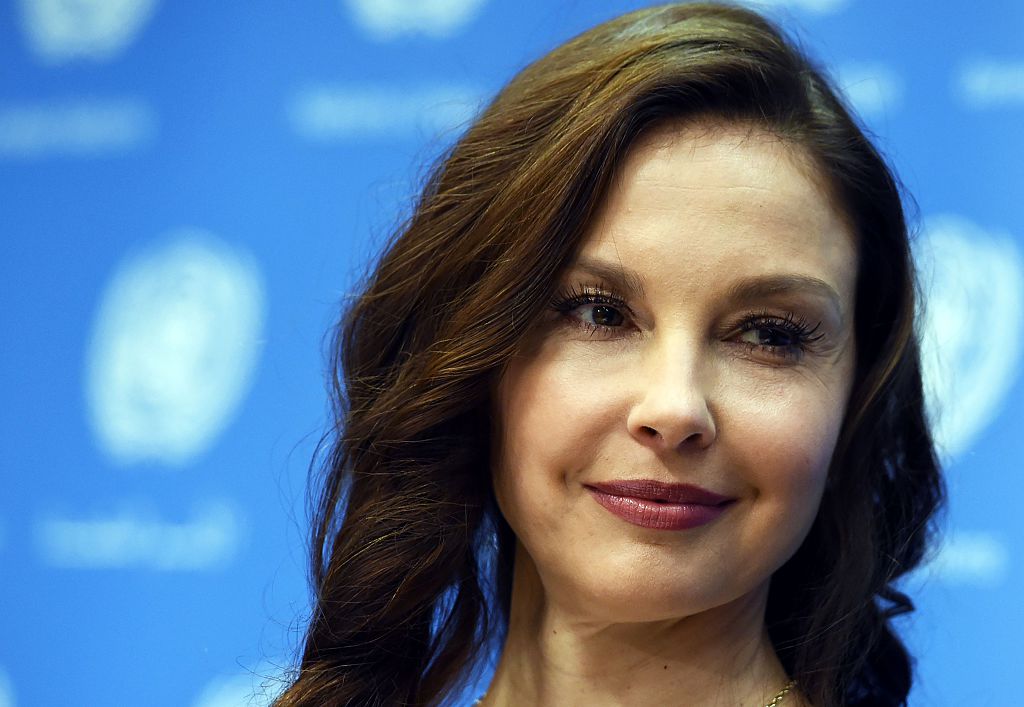 Ashley Judd was one of the first actresses to go on the record with The New York Times about Weinstein's alleged harassment. During her 20's, sometime in the 1990s, she said she went to Weinstein's hotel room under the assumption that they would be meeting about film roles. Instead, Weinstein asked her for a massage, and when she refused, he reportedly asked if she would shower with him.
Judd told the Times, "I said no, a lot of ways, a lot of times, and he always came back at me with some new ask."
Next: Tomi-Ann Roberts
Tomi-Ann Roberts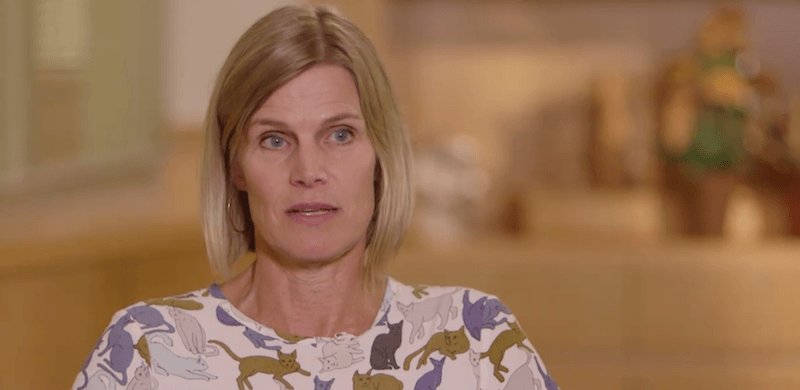 Tomi-Ann Roberts met Weinstein in 1984. She was a junior in college and an aspiring actress and waitress who encountered Weinstein at the restaurant where she worked. The former Hollywood executive sent the then 20-year old scripts to read and urged her to meet him to discuss a film role.
Unfortunately, according to Roberts, when she arrived where he was staying, Weinstein was naked in a bathtub and urged her to undress. She declined and left with Weinstein telling her she was too much of a prude to be an actress.
Roberts recently told Nightline, "I don't remember if I was in a hotel or an apartment. I thought there would be other individuals there. It was just him, and it was the kind of moment that is sort of petrifying in the sense that you stand still and you're not sure what to do."
Next: Lucia Evans

Lucia Evans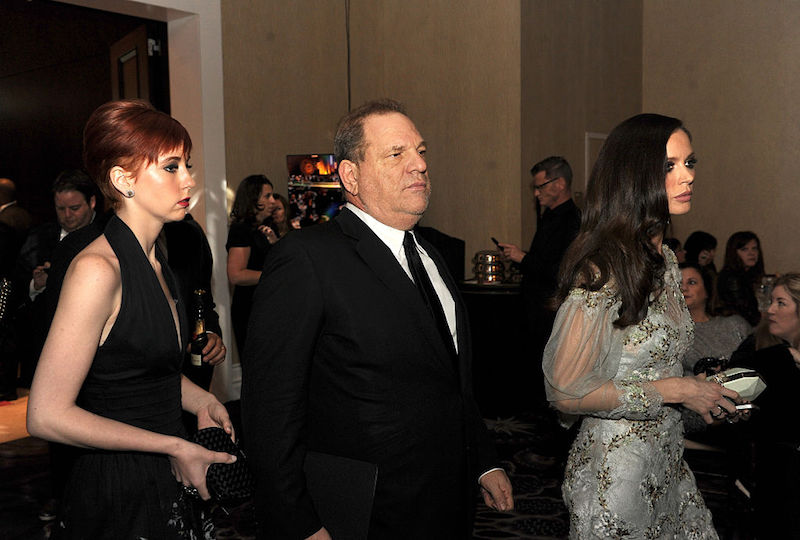 Weinstein reportedly also forced himself on former Italian actress Lucia Stoller, now Lucia Evans. She recalled being in a meeting with him to The New Yorker:
He forced me to perform oral sex on him. I said, over and over, "I don't want to do this, stop, don't." I tried to get away, but maybe I didn't try hard enough. I didn't want to kick him or fight him. He's a big guy. He overpowered me.
Evans says that she still has nightmares about Weinstein to this day.
Next: Asia Argento
Asia Argento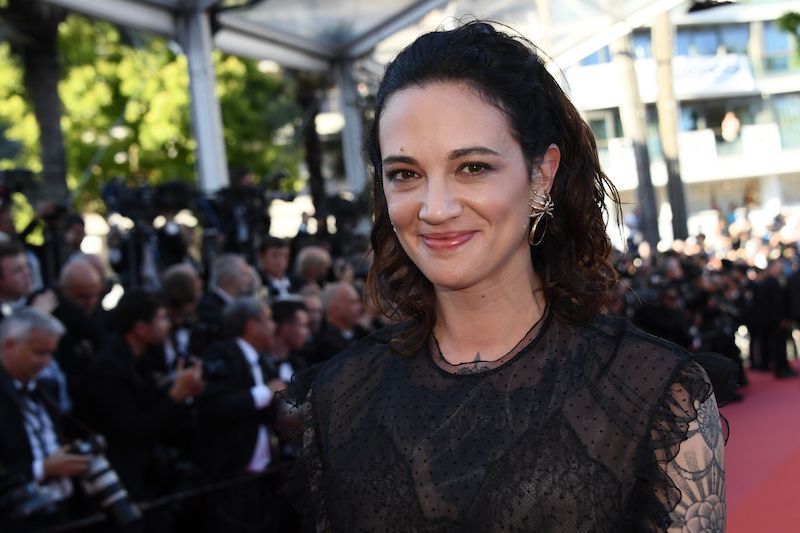 When Italian actress Asia Argento was 21, Weinstein reportedly forcibly performed oral sex on her.
Weinstein "terrified me, and he was so big," Argento told The New Yorker. "It wouldn't stop. It was a nightmare." In the years that followed Argento went on to have consensual sex with Weinstein because she said she feared for her career.
She told Farrow, "When I see him, it makes me feel little and stupid and weak. After the rape, he won."
Next: Louise Godbold
Louise Godbold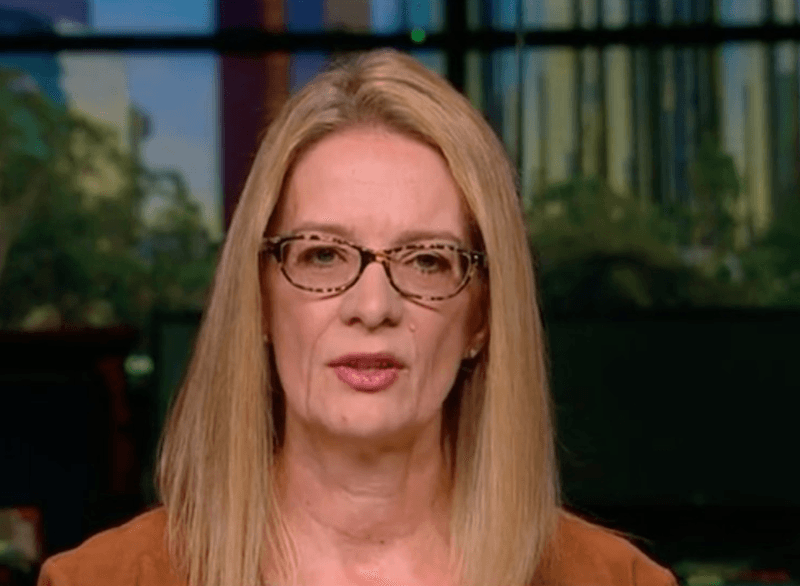 Louise Godbold is the co-executive director of Echo Parenting & Education — a nonprofit in Los Angeles. Sometime in the '90s, Godbold was touring Weinstein's offices when she began to feel very unsafe. In a blog post, she recalls:
[An] office tour that became an occasion to trap me in an empty meeting room, the begging for a massage, his hands on my shoulders as I attempted to beat a retreat … all while not wanting to alienate the most powerful man in Hollywood.
Later, Weinstein allegedly contacted a mutual friend of his and Godbold's to be sure that she wouldn't "make a complaint about his behavior."
Next: Angelina Jolie
Angelina Jolie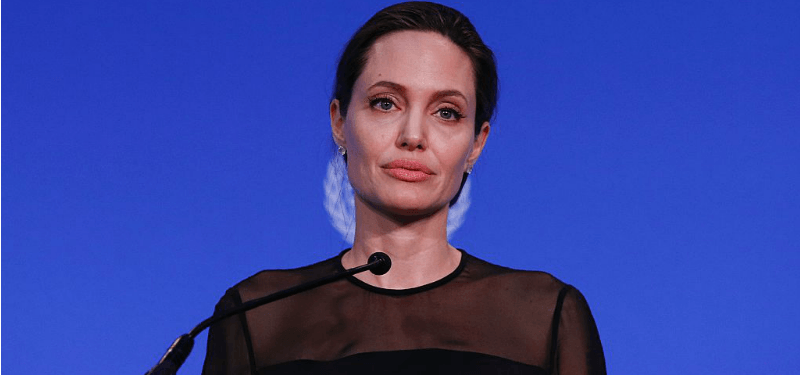 According to the New York Times, Weinstein accosted Angelina Jolie in her hotel room in 1998 while they were promoting her film Playing by Heart.
In an email to the publication, Jolie wrote, "I had a bad experience with Harvey Weinstein in my youth, and as a result, chose never to work with him again and warn others when they did."
Next: Emma de Caunes 

Emma de Caunes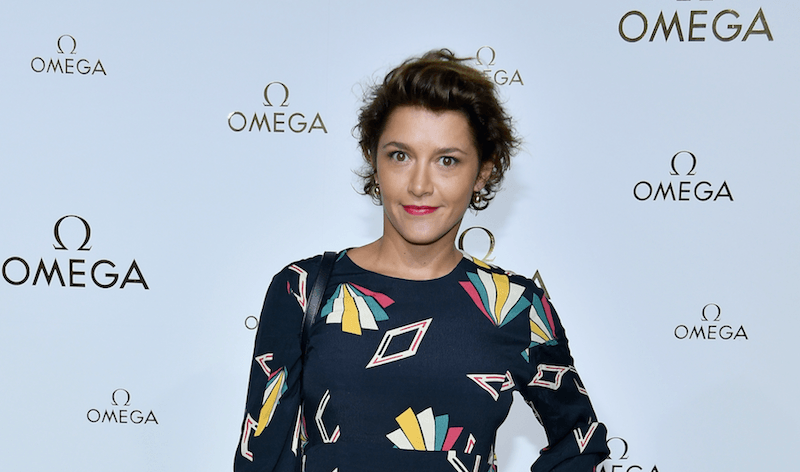 French actress Emma de Caunes met Weinstein in 2010. The movie executive told her he had a script with a strong female lead that he wanted to show her. When they got to Weinstein's hotel room, he reportedly showered and emerged from the bathroom nude. According to the actress, he then instructed de Caunes to lie on the bed.
She told The New Yorker, "I was very petrified. But I didn't want to show him that I was petrified because I could feel that the more I was freaking out, the more he was excited. It was like a hunter with a wild animal. The fear turns him on."
De Caunes remembers that when she told Weinstein she was leaving, he began to panic. "We haven't done anything!" she recalls him saying. "It's like being in a Walt Disney movie!"
Next: Léa Seydoux
Léa Seydoux
French actress Léa Seydoux told The Guardian she had to fight Weinstein off of her when he attacked her. She stated of the incident:
We were talking on the sofa when he suddenly jumped on me and tried to kiss me. I had to defend myself. He's big and fat, so I had to be forceful to resist him. He tried more than once. I pushed him physically. I think he respected me because I resisted him.
Next: Katherine Kendall
Katherine Kendall
Listen to 'The Daily': Harvey Weinstein's New Accusers https://t.co/8fmMSOk7xA #Michaelbarbaro #thedaily #truth #sexualharassment

— Katherine Kendall (@thekatkendall) October 12, 2017
In 1993, Katherine Kendall was a burgeoning actress who was invited to go to a screening by Weinstein. Kendall was stunned to find out that this was a solo trip, but she recalled things stayed professional — until the executive stopped by his house to "pick something up." After returning from the bathroom in a robe, Kendall says he tried to entice her into giving him a massage.
She recalled, "He literally chased me. He wouldn't let me pass him to get to the door."
After she refused his advances, Weinstein reportedly tried to demand that she show him her breasts.
Next: Mira Sorvino 

Mira Sorvino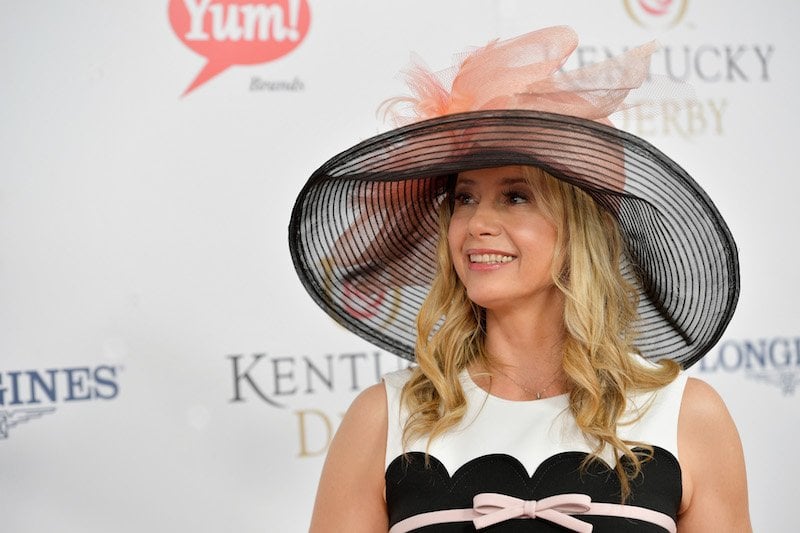 Mira Sorvino starred in several of Miramax's films in the '90s. She has gone on the record stating that she was pressured into having a sexual relationship with Weinstein during that time. Sorvino remembers that it began in 1995 at Toronto Film Festival. 
Sorvino recalled that Weinstein "started massaging my shoulders, which made me very uncomfortable, and then tried to get more physical, sort of chasing me around."
Next: Heather Graham

Heather Graham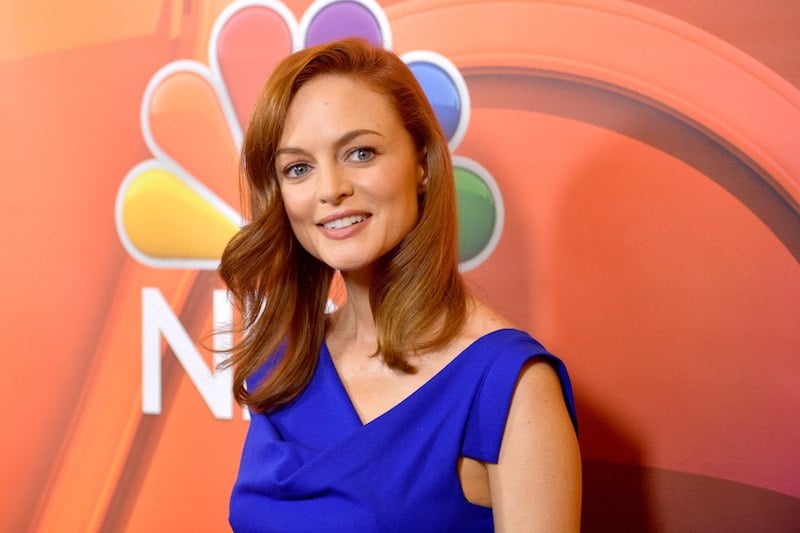 Heather Graham recalls Weinstein making inappropriate sexual remarks towards her. The Boogie Nights actress told Variety that in the early 2000s, she was called into Weinstein's office. During that meeting, Weinstein allegedly told Graham that he would put her in one of his films if she slept with him.
Graham remembers leaving the meeting feeling extremely uneasy.
Next: Liza Campbell
Liza Campbell
'I had to defend myself': the night Harvey Weinstein jumped on me | Léa Seydoux https://t.co/CbIRfrCwFU

— Lisa Campbell (@MsLisaCampbell) October 11, 2017
In 1995, Liza Campbell was a freelance scriptwriter. She'd randomly met Weinstein in a cab in London some years earlier. She recalls, "He offered me freelance script-reading for Miramax, his company. It sounded like a godsend. Soon I was sent the script of Shakespeare in Love to summarize and critique, followed by The Usual Suspects."
Shortly after that, the scripts dried up and the film mogul randomly called Campbell to ask about work. She agreed to meet him at his hotel room to chat about it. Once she arrived, his assistants immediately exited, and he excused himself to go to the restroom.
Campbell said she then realized he was running the bath tap just as he called out, "What do you say we both jump in the bath? Come on, it'll be fun. We can drink champagne. You can soap me — whaddaya say?"
Disgusted and angry, Campbell says she  told him, "If you come back into this room with no clothes on I'm going to f– lose my temper."
Next: Rose McGowen 
Rose McGowan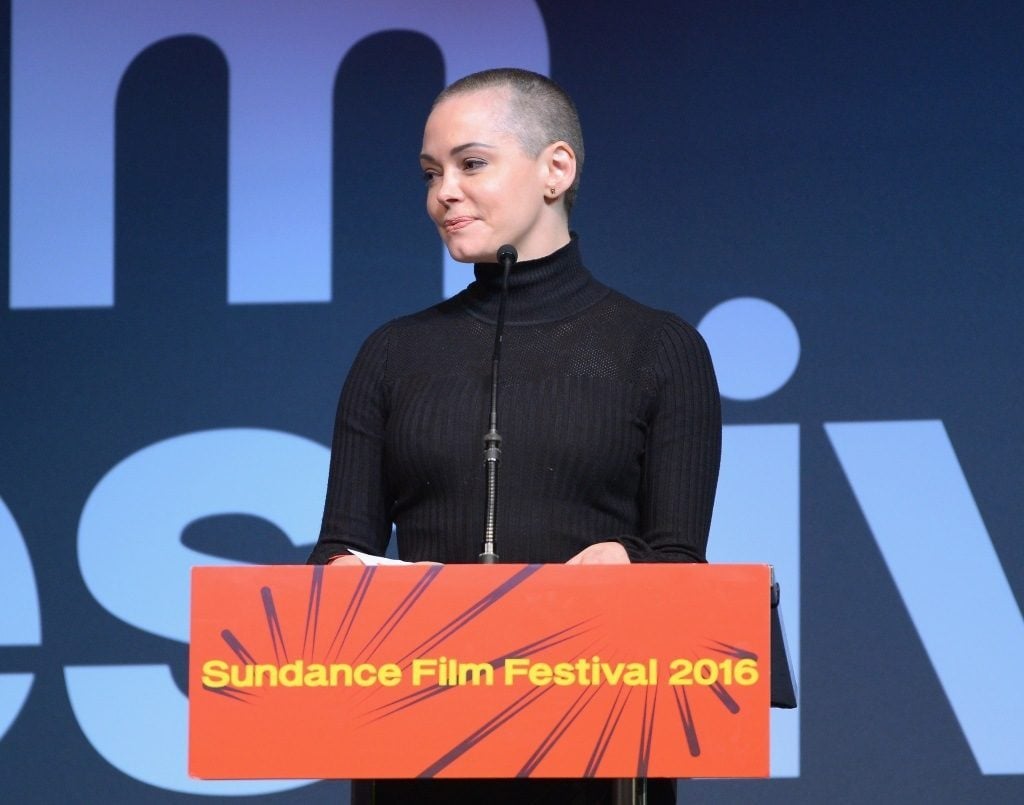 Rose McGowan has been a vocal champion of women's rights over the years. Though she did not go into detail about an encounter she had with Weinstein in a hotel room in 1997, The New York Times reports that McGowan reached a $100,000 settlement with Weinstein after the incident.
Next: Gwyneth Paltrow
Gwyneth Paltrow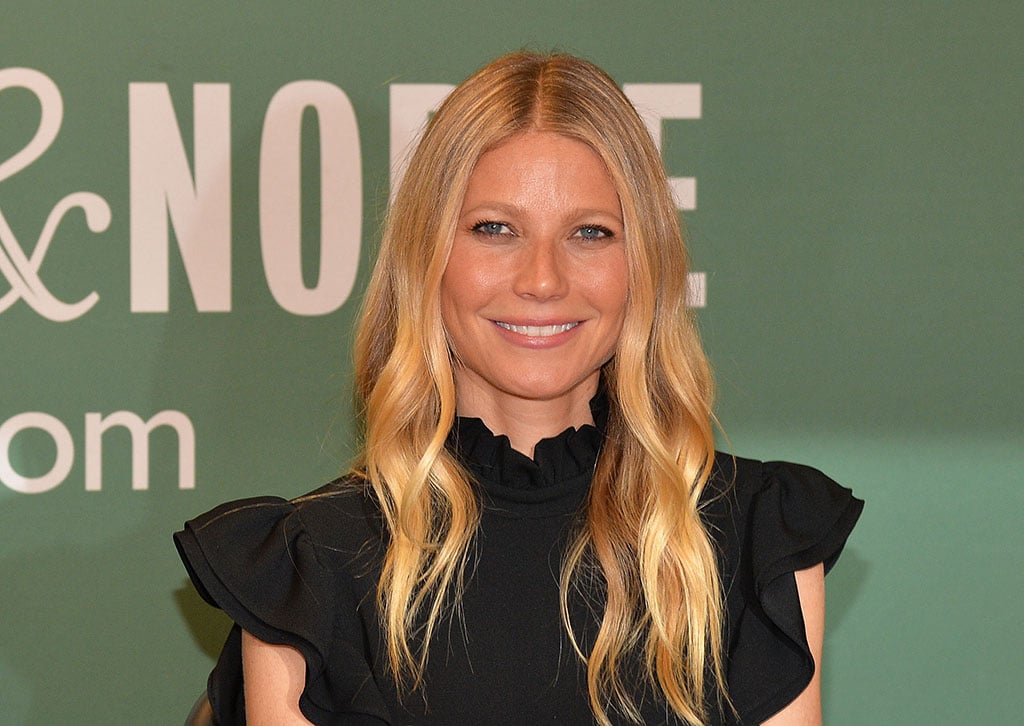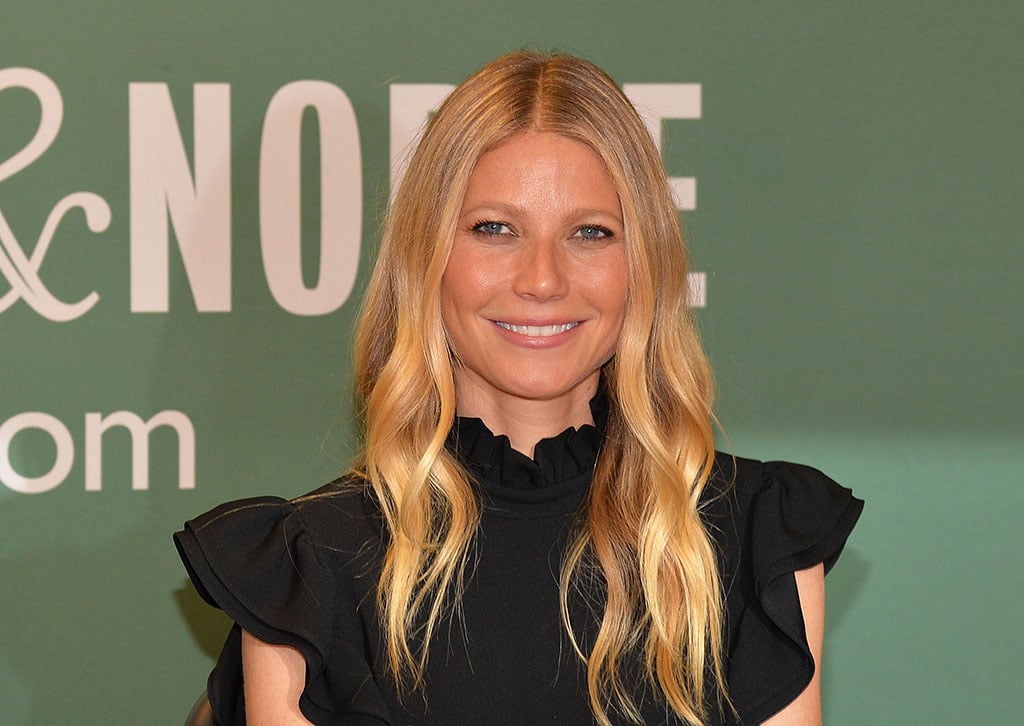 Gwyneth Paltrow was also allegedly forced to endure a terrible encounter at the hands of Weinstein. Paltrow was just 22 years old when she snagged her role in Emma.The actress told The New York Times that she met with Weinstein for what she thought was a work meeting at the Peninsula Beverly Hills Hotel.
Weinstein then reportedly tried to entice Paltrow into his bedroom for massages, and Paltrow refused, though she feared for her career. She confided in her then-boyfriend, Brad Pitt, about the incident, and he confronted Weinstein.
The Shakespeare in Love Oscar winner said, "I was a kid; I was signed up, I was petrified. I thought he was going to fire me."
Next: Judith Godreche
Judith Godreche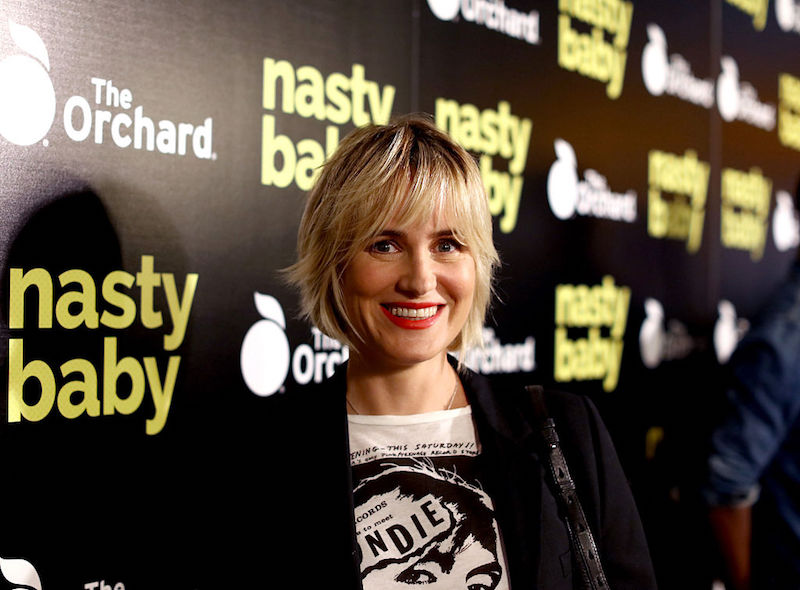 French actress Judith Godreche met with Weinstein and a female Miramax executive at the Cannes Film Festival in 1996. After the female executive left the breakfast, Godreche states Weinstein suggested that she accompany him to his hotel room to see the view and discusses the marketing strategy for her latest film, Ridicule.
When they arrived at the room, Weinstein asked if he could give Godreche a massage, but she refused. She recalls, "The next thing I know, he's pressing against me and pulling off my sweater."
When she later contacted the female Miramax executive,  she was reportedly told not to say anything about Weinstein's behavior.
Next: Emily Nestor
Emily Nestor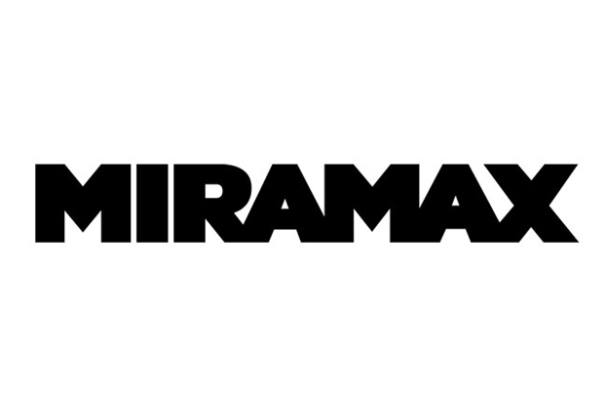 Emily Nestor is a former Weinstein employee. According to  The New Yorker, she was regularly harassed by Weinstein during her time at the company. She remembers that Weinstein repeatedly asked to hold her hand to which she responded no.
She told The New Yorker that Weinstein responded by saying, "Oh, the girls always say 'no.' You know, 'No, no.' And then they have a beer or two and then they're throwing themselves at me."
She then states that Weinstein went on to brag "that he'd never had to do anything like Bill Cosby."
Next: Ambra Battilana Gutierrez

Ambra Battilana Gutierrez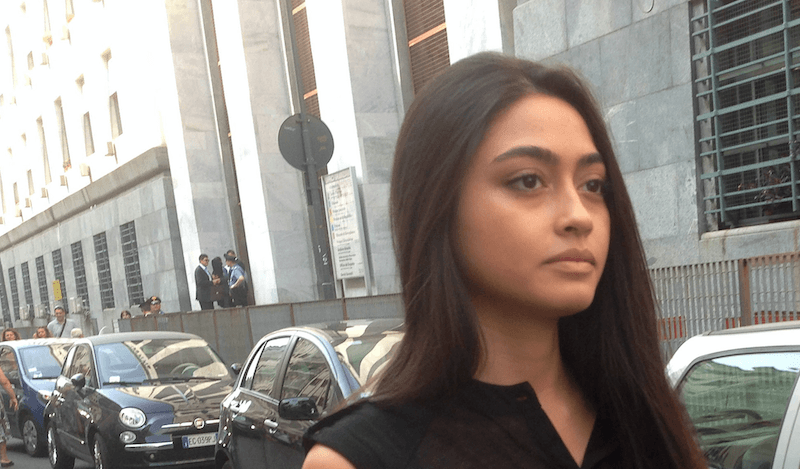 Weinstein reportedly assaulted Italian actress and model Ambra Battilana Gutierrez in 2015. After inviting her into his New York office, he groped her breast and put his hand under her skirt. Later, she reported the incident the NYPD.
According to the New Yorker, she even recorded Weinstein admitting to assaulting her in a chilling audio tape, but the NYPD failed to press charges.
Next: Laura Madden

Lauren Madden
Ashley Judd
Emily Nestor
Karen Katz
Laura Madden
Lauren O'Connor
Rose McGowan
Sallie Hodges
Zelda Perkins https://t.co/9Pq00xJZSJ

— Cynthia Collins (@NYCcyn) October 10, 2017
Another former employee, Lauren Madden, recalled locking herself on Weinstein's bathroom and sobbing.  She later told her friend and colleague, Karen Katz, about Mr. Weinstein's deplorable actions.
Katz told The New York Times, "We were so young at the time. We did not understand how wrong it was or how Laura should deal with it."
Next: Lauren Sivan
Lauren Sivan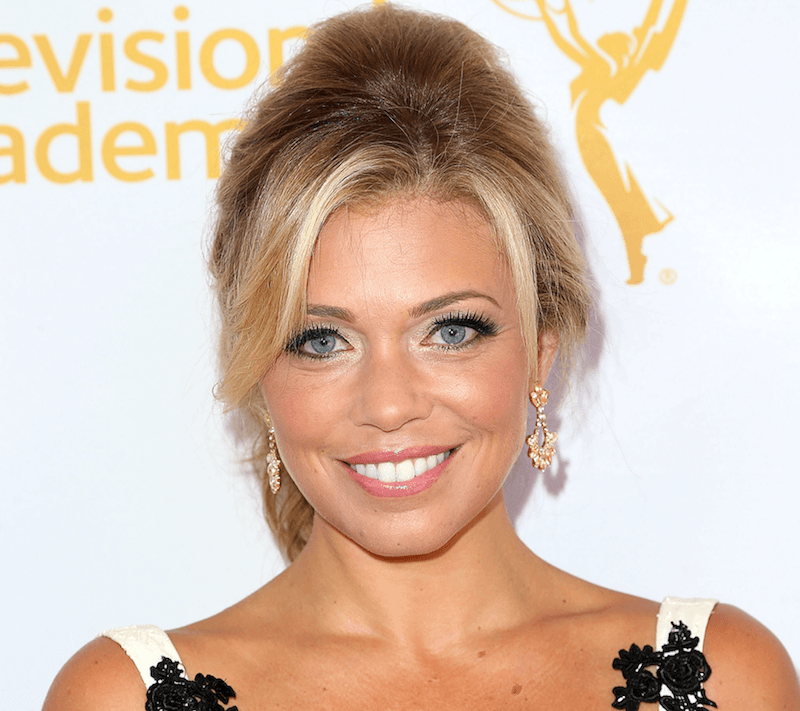 Ten years ago, television reporter Lauren Sivan met with Weinstein and others at a Manhattan restaurant that he owned. During the meal, Weinstein pulled a chair up to Sivan, and she recalls having a very good conversation with him.
She told Megyn Kelly on Megyn Kelly Today, "I was just a local reporter at the time, and to be able to talk to this huge Hollywood mogul at the time — it felt great."
Later, Weinstein offered to show Sivan the kitchen, but instead, she recalls he cornered her in a room. She said of the incident:
That's when he cornered me in this vestibule and leaned in and tried to kiss me, which I immediately rebuffed, and said, "Whoa, whoa, whoa, I had no idea what this was, I'm sorry, I have a very serious boyfriend, and I'm not interested." I thought it would end there.
Instead, Weinstein reportedly blocked her exit and told her to just stand there as he exposed himself and began masturbating.
Next: Jessica Barth
Jessica Barth
Actress Jessica Barth met Weinstein at a Golden Globes party in 2011. He then reportedly invited the Ted actress to the Peninsula for a business meeting. When she arrived, she was alarmed that he had ordered champagne and sushi. In the conversation that followed, Barth recalls him alternating between offering a film role and demanding a naked massage in bed.
Horrified, Barth turned to leave with Weinstein telling her she needed to lose weight "to compete with Mila Kunis." He then offered her a meeting with a female executive as an attempt to mollify her.
Follow Aramide Tinubu on Twitter @midnightrami.
Read More: Harvey Weinstein Scandal: The A-List Celebrities Speaking Out and More
Check out The Cheat Sheet on Facebook!