Which Superhero Will Angelina Jolie Play In 'The Eternals'?
Angelina Jolie is in discussions to enter the Marvel Cinematic Universe. The award-winning actress, producer, and director is in talks to star in The Eternals, a Marvel property that was previously announced as a part of the studio's upcoming slate. Though very little is known about the movie at this time, a lot can be gleaned from the source material. Here's what we know about the upcoming film, its director, and what role Jolie could be playing.

The movie was announced in Sept. 2018

As those who follow the MCU know, Marvel (read: Kevin Feige) has said that it's winding down with its "phases," and that the future may look very different, as Disney acquires new properties and gets a chance to extend into other areas (i.e. the Fantastic Four and the X-Men). So it wasn't surprising when, in Sept. 2018, it was reported that Marvel would be adapting The Eternals for the big screen.

The script, as it currently stands, was written by Matthew and Ryan Firpo, both of whom have directed documentaries in the past. Chloe Zhao was been brought on as the director, who is known for the 2017 Spirit Awards nominee The Rider. Zhao was previously in consideration to direct the Black Widow solo flick.

Who are the Eternals?

The Eternals entered the Marvel Comics world in the 1970s. Eternals are, despite their name, not immortal, but rather advanced cosmic being who look like humans, but with abilities and technology far beyond ours. They are tasked with protecting Earth and its inhabitants, primarily from Deviants, their mutated genetic cousins.

Though the series was not successful as many others, the Eternals do have a connection to some of the MCU heroes we've already seen on screen. They had a crossover with Thor in the comics, as well as the Avengers as a whole. Additionally, they were created by Celestials — a name which you'll remember from Guardians of the Galaxy Vol. 2, where it was revealed Star-Lord's dad is a Celestial, making him half-Celestial. These connections could be used to bring the Eternals into the MCU.

Who will Jolie play in The Eternals?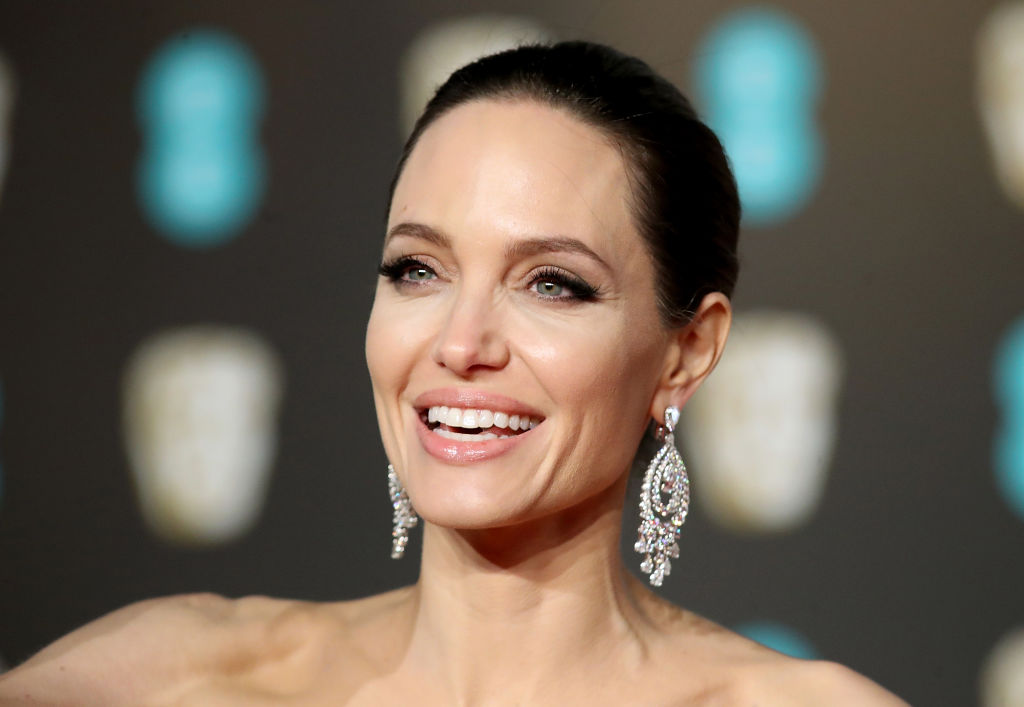 Right now, we have very few character details. According to THR, the only plot info we have is that there is likely to be a focus on the love story between two popular Eternals: Ikaris and Sersi. The latter is known for living amongst humans, and even becomes an Avenger at one point, so she seems like a likely guess for Jolie's casting.

However, there are many Eternals to choose from (though fewer women than men). Thena is one possibility: She's described as both a scholar and a warrior. She also works at Stark Enterprises in one comic series.
Another interesting choice would be Sui-San. She's an Eternal from Titan — the planet on which Thanos fought the Guardians, Iron Man, Doctor Strange, and Spider-Man in Avengers: Infinity War. In fact, she is Thanos' mother, and including her would be a very intriguing way to tie-in The Eternals with Avengers: Endgame. (She also looks a little like Jolie.) Whoever the actress ends up playing, it's pretty incredible that she's about to enter into the ever-expanding MCU.