Angelina Jolie Reveals This Dark Thing Is the Real Meaning Behind the 'Maleficent' Sequel
Angelina Jolie recently starred in Disney's Sleeping Beauty-themed sequel Maleficent: Mistress of Evil. Jolie did an interview in October 2019 that solidified the background behind the successful sequel, also opening up about how the movie related to her own experience as a mother.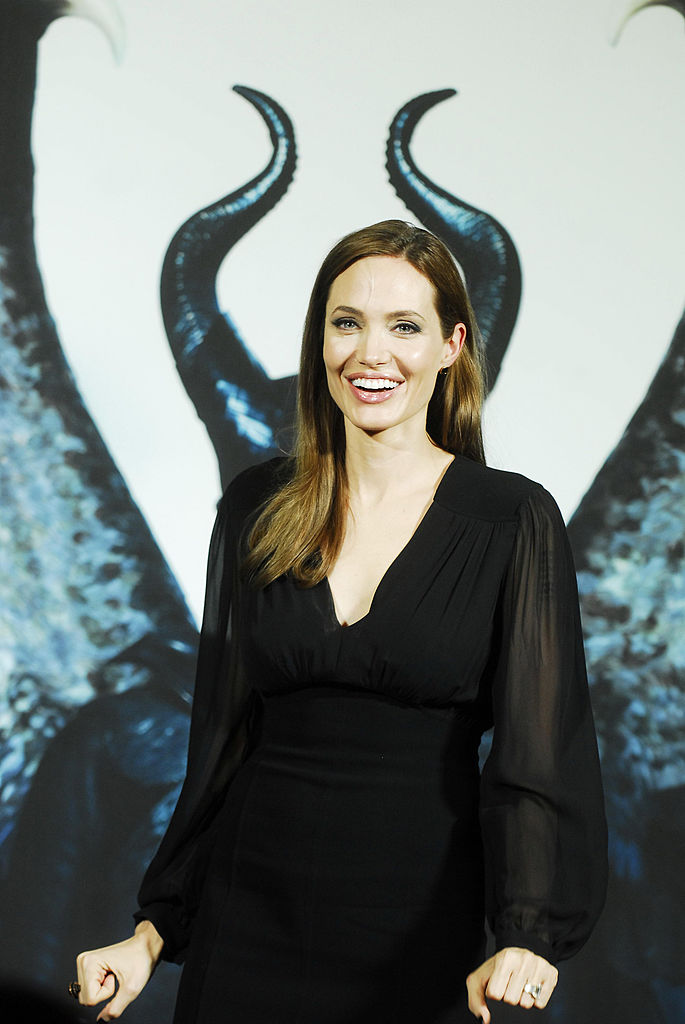 Once one of Hollywood's most iconic celebrity couples, movie stars Jolie and Brad Pitt married in August 2014. The actors separated two years later, which they cited was for "the health of the family." Pitt and Jolie raised six children together, three biological, and three adopted children.
Jolie's new movie is about children and family
In October, Lara Croft: Tomb Raider alum Jolie sat down with Entertainment Weekly for an interview. She discussed what it was like to make the second iteration of Maleficent.
"Nobody expected" a sequel, Jolie said. However, the original film's cast and crew often wondered about the possibilities.
"There were jokes like, 'What's it like to grow up with a mom like Maleficent?'" Jolie shared. "'Wait till Aurora hits the teenage years.'"
The Unbroken director said this movie will be relatable to almost everyone.
"Even if you're Maleficent, it's really hard to have a teenager, and be a parent, and embrace new things as they come into your life," Jolie said.
In addition, even though Maleficent is a fantasy film, Jolie believes it says something much deeper about society.
"I think it speaks about the dangers of being afraid of someone who's different and feeling you have to fight them instead of embracing difference," the 44-year-old actress explained.
"There are wars because there are fears of differences, and desires to destroy or separate people because they're different," she said. Jolie argues that the Maleficent sequel speaks to the division we so often see in today's society.
Angelina Jolie says it makes her mad when people say this about her kids in 2019
Jolie also brought the theme around to her own kids.
"My children are from different parts of the world," Jolie said of her family. Pitt and Jolie adopted half of their children and had the other half biologically. "This is sensitive to me when someone says, 'Because you're not alike, you can't be their mother.'" There's pretty much nothing else that gets Jolie going more than this statement.
"If I needed something to make me get up and fight, it would be that moment," she told EW.
However, Jolie adored working on Maleficent: Mistress of Evil. She also revealed to Entertainment Weekly how she felt about her on-screen foe, Michelle Pfeiffer .
"I adore her. I think she's brilliant," Jolie said of Pfeiffer. "I'm playing a character that's supposed to hate her, but it was hard not to smile and just look lovingly at her." Jolie told Entertainment Weekly that the Grease 2 actress upped her own acting game.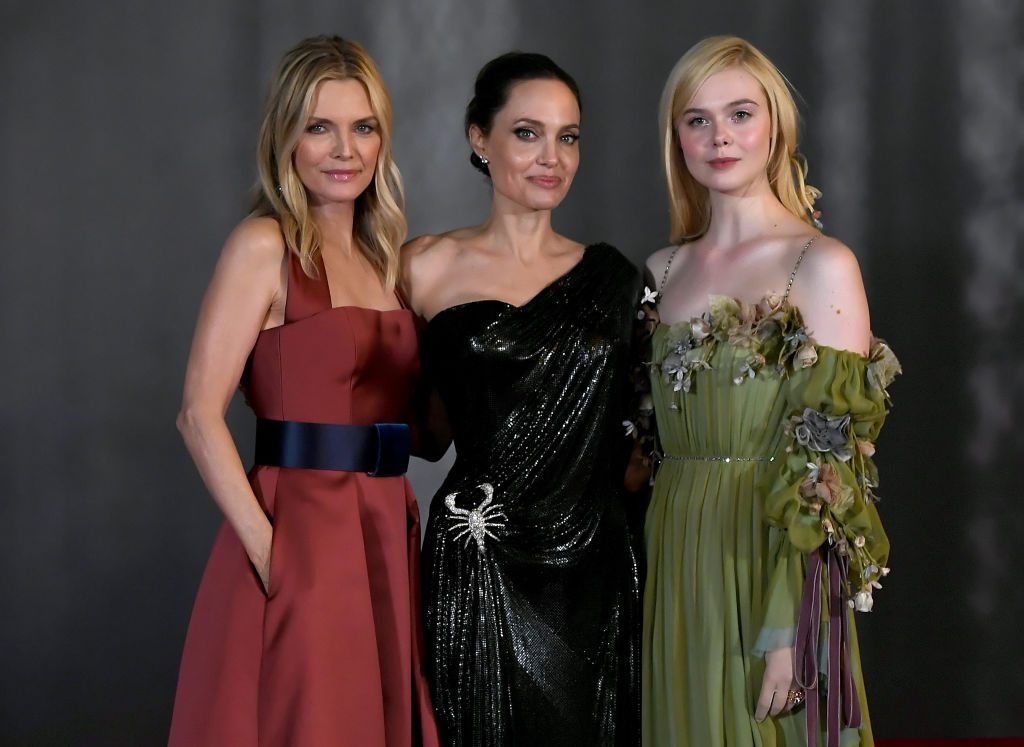 "It was so fun," she said, "because you're only as good as your sparring partner."
Maleficent: Mistress of Evil was released on Oct. 18, 2019.