10 Angelina Jolie Movies That Everyone Should See at Least Once
Angelina Jolie is a modern-day icon, known for her diverse roles in film and her humanitarian work, as well as her breathtaking beauty. In recent years Jolie has cut back on film roles to spend time with her family, pursue philanthropy, and step behind the camera.
With her attention focused on directing and raising her large family, Jolie has said that she plans to retire from acting completely. Jolie once told DuJour magazine that she "absolutely" plans to give up acting, adding "I've never been comfortable as an actor; I've never loved being in front of the camera." She later clarified those remarks to Entertainment Weekly by saying she has a few more projects on the horizon before she steps behind the camera, rather than in front of it, for good. "I see myself moving into directing more and doing much less as an actor," she said. "I have a few more in me, ones I have been developing for some time, so I will do those before I step away."
Here's a look at some of Jolie's most memorable film roles.
1. Hackers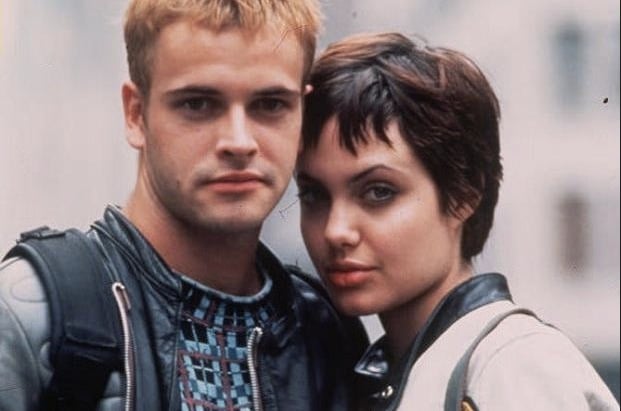 The 1995 cult classic Hackers is one of Jolie's earliest films, and she beat out several A-list actresses for the part opposite Jonny Lee Miller, who she later married. Hackers is about a group of high schoolers with cool nicknames and genius computer skills who wreak technological havoc just as the Internet was starting out.
2. Gia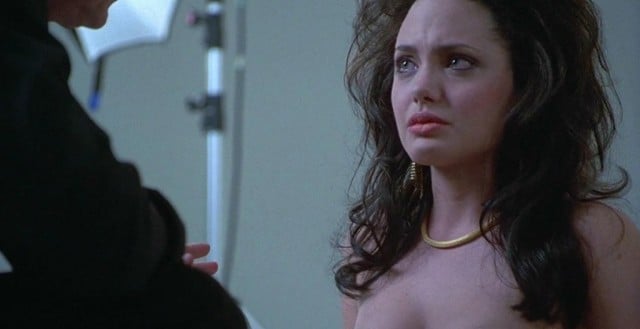 Gia was the first film to earn Jolie serious critical acclaim, and a Golden Globe award. The HBO movie co-starring Faye Dunaway is a biopic about the supermodel Gia Marie Carangi, who after her quick ascent to fame began using hard drugs and eventually contracted AIDS from a dirty needle, dying at the age of 26 in 1986.
3. Girl, Interrupted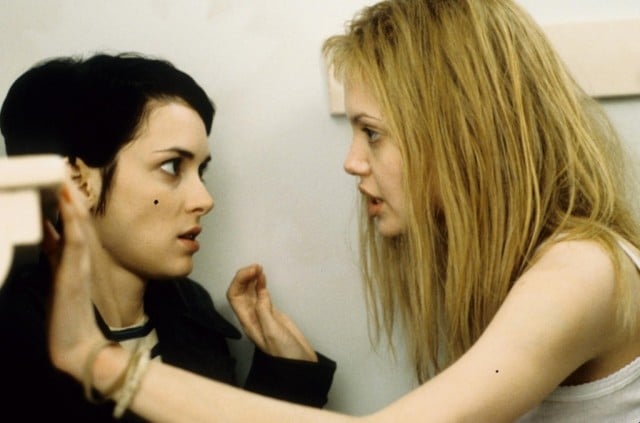 Girl, Interrupted earned Jolie an Academy Award for her portrayal of the charismatic sociopath Lisa, who is stuck in a mental institution with the film's main character, Susanna (played by Winona Ryder). While the film itself was criticized for essentially being a female version of One Flew Over the Cuckoo's Nest, Jolie's performance was praised.
4. Gone in Sixty Seconds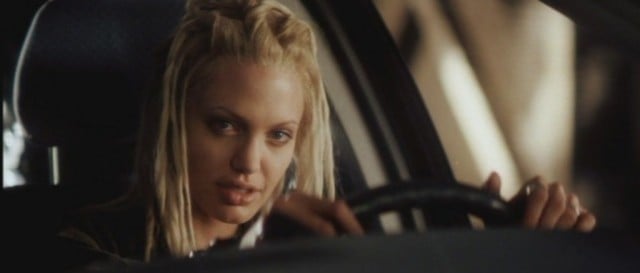 Gone in Sixty Seconds is not a good movie by any means, but it is good, trashy fun to watch Jolie steal cars and drive really fast with Nic Cage.
5. Lara Croft: Tomb Raider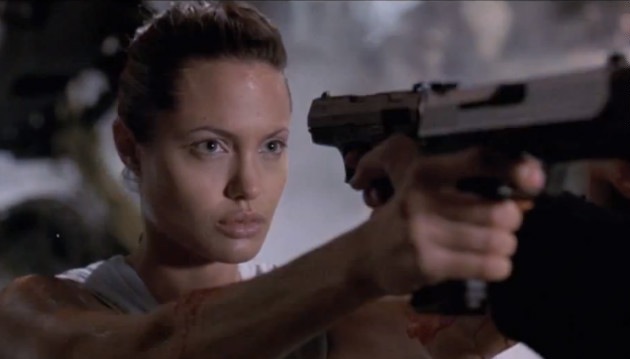 Lara Croft was Jolie's first venture into action movies, a genre that she would later return to throughout her career. Lara Croft is based on the popular video game of the same name, about an aristocratic tomb raider who goes on death-defying missions to collect rare archeological objects. Jolie acted alongside her father, Jon Voight, in the film and performed most of her own stunt work.
6. Life or Something Like It
In this 2002 film, Jolie plays a reporter who's sent to interview a psychic who tells her that her life is meaningless and that she's going to die. This is one of the actress's few romantic comedies.
7. Mr. & Mrs. Smith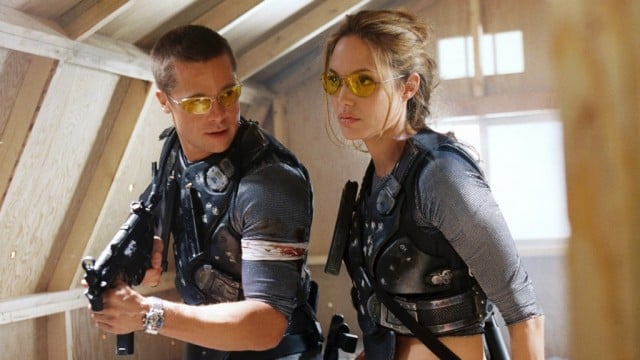 This 2005 movie was another attempt at comedy from Jolie, melding it with her more familiar action genre, but the otherwise awful film will always be remembered for being the one that brought her and current partner Brad Pitt together, as well as causing a Hollywood scandal, since Pitt was married to Jennifer Aniston at the time.
8. Changeling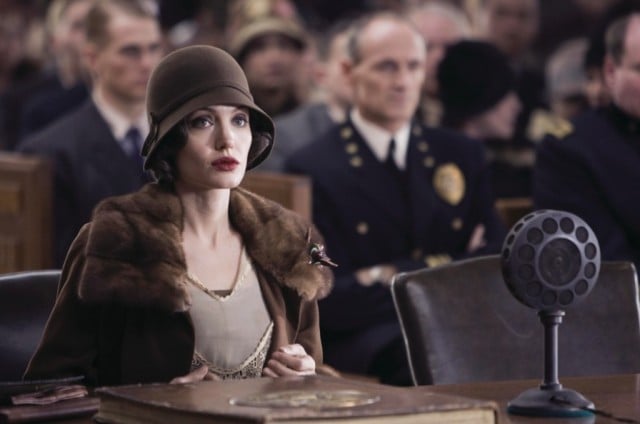 One of Jolie's most successful roles in a drama, 2008′s Changeling is based on the true story of the 1928 Wineville Chicken Coop kidnapping and murder case. Jolie plays a woman whose child was kidnapped by a man later discovered to be a serial killer. The police return a different child to her claiming that it's her son, and when she protests, she's declared an unfit mother and eventually institutionalized.
9. Salt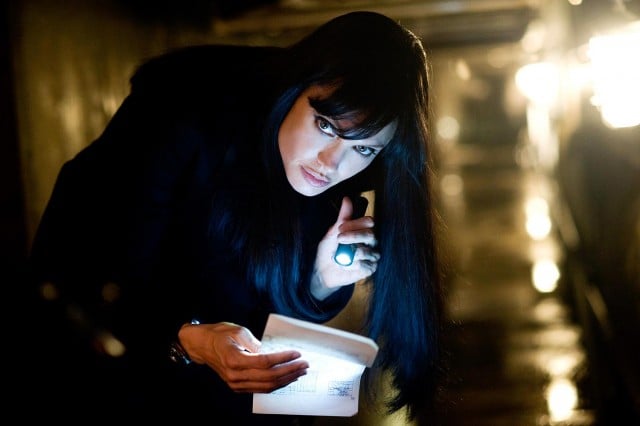 Salt is a more intense action film than the Lara Croft movies, opening with a brutal scene of Jolie's character, CIA operative Evelyn Salt, being tortured in North Korea. Salt leaves the audience wondering whether Salt is the loyal CIA agent she claims to be or secretly a Russian spy. Jolie famously performed all of her own stunts on the movie.
10. Maleficent
Maleficent is a feminist retelling of the Sleeping Beauty story, focusing on the traditionally evil witch character who curses Sleeping Beauty to slumber until she receives true love's kiss. Jolie plays Maleficent in the visually breathtaking film, which has also become the actress's highest grossing.
Check out Entertainment Cheat Sheet on Facebook!