Ann Curry Says She Learned A Valuable Lesson on Humanity From This Legend
Former Today Show co-host Ann Curry has often shared on how she approaches journalism. With a focus on the human aspect of reporting, Curry gravitates toward stories that focus on connection and community. She recently shared that one interview with a renowned luminary taught her something that she is still influenced by today.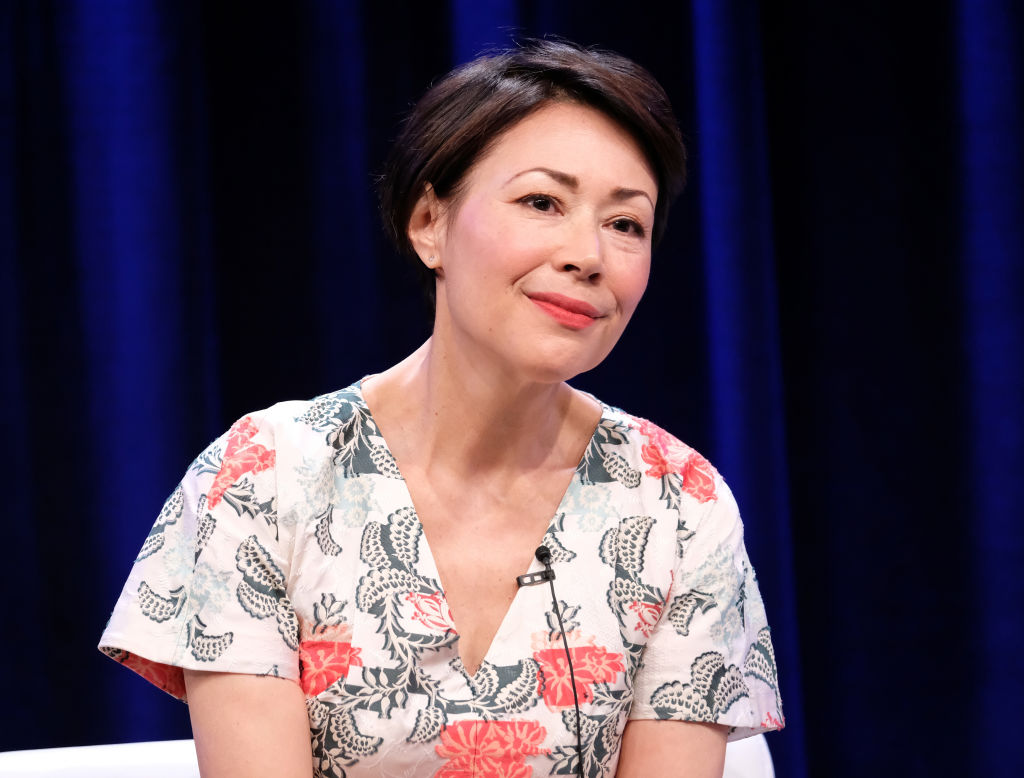 What drives Curry
When Curry spoke on ABC's "No Limits With Rebecca Jarvis," she commented on positive and negative incentives in journalism. "When your motivation is to make money, you are going to make decisions that are not good for journalism," Curry told Jarvis. "A motivation that is impure affects what stories you do, what questions you ask, how it's edited together, potentially how it's written, how it was broadcast, who you choose to anchor it… all those motivations are not great motivations for journalism."
The former Today Show co-host revealed that her greatest motivation comes from the stories that are centered on making change for those who need a voice. "I would say that the fight is not about you or even about the profession or about where you work, it's for the people," Curry said. "If people are voiceless and there is something unjust that is occurring or suffering that can be changed because we connect them to the wider world we should do it. That is our job. We're supposed to shine light in places of darkness."
A significant interview
Curry recently spoke at an event in Michigan and shared a story of an interview early in her career with Maya Angelou. The legendary author imparted some wisdom on Curry that she still carries with her.
"She said to me, 'Wherever your people came from, whether they left their country because they were hungry or wanted religious freedom or new opportunity … everyone of us has ancestors who paid for us, who wanted us to survive,'" Curry told the Economic Club of Southwestern Michigan, according to the Herald Palladium.
The journalist went on to reveal that Angelou said the greatest lesson she had learned was that we've all been loved. "I didn't even know what the next question was," Curry said. "I just got a dollop of wisdom and that was intense, but it rang true and that's why it was powerful."
Curry recalled her parents and their positive influence, helping her strive to work with purpose. "My father always said to me, 'Always do something that is of some service to someone else because then, and only then, you know on your last day as you breathe your last breath, that it mattered that you were born," Curry said.
How Curry views her role
The award-winning reporter values how being a journalist can bring about change and serve those in need of support. "I love journalism and I love when it's done right. I love that it can feel like being a firefighter or EMT rushing to an emergency, only you are responding with information people need to be smarter citizens, make better choices, be healthier and even protect themselves and their loved ones from danger," Curry said.
She shared that having a purpose guided her work and gave her the incentive to excel. "I'm going to interview people who are hurting people and I'm going to ask them hard questions. It all comes down to motivation in whatever you do," Curry explained. "What makes this profession or project worth your time? All of us have a limited amount of time, so how are you spending your time? Once you know that, whatever it is, know it. When you know why you are doing this thing, you will make the decisions so you do it right, so you do it in a manner you are proud of yourself." 
Curry also commented on the latest developments in the #MeToo movement that have unearthed the most recent allegations against Matt Lauer. "We are there because we're talking," she said. "This isn't about attraction to others, that will always be around. It's about someone in a position where they can hold something over you. It's an abuse of power."
With a strong ethic in her craft, Curry encouraged her audience to strive for unbiased truth. "We can insist on objective, well-sourced, verifiable facts from our political leaders, the news media and each other," she said. "My life's work has convinced me that the truth is a shield that can defend people, and when truth rises, so does the rest of us. We can see this in the wider story of humanity."