Anna Duggar Explains the Sweet Story Behind Her New Baby's Name
It's been a busy November for the Duggar family. After Kendra Duggar gave birth to daughter Addison Renee and Lauren Duggar welcomed a girl named Bella Milagro earlier in the month, the Counting On family celebrated a third new arrival. On November 27, Josh Duggar's wife Anna Duggar gave birth to the couple's sixth child. The little one arrived at 9:12 a.m. the day before Thanksgiving and weighed 8 lbs., 2 oz. The couple named her Maryella Hope. 
People love Maryella's name 
When Anna announced the new baby's arrival, many people on Instagram commented that they loved her name. 
"Absolutely love her name!" wrote one.  
"Congratulations! She's beautiful and so is her name!" commented someone else. 
All of Josh and Anna's children have names that begin with the letter "M." But it also seemed that the name had special significance. Josh's grandmother Mary Duggar passed away earlier in 2019, and many assumed that Josh and Anna chose the name Maryella to honor her memory.  
"Beautiful tribute to Grandma Duggar congratulations!" wrote one person. 
"Beautiful name, grandma Mary would be proud❤️" added another. 
The sweet story behind baby Maryella's name 
Those who assumed that Maryella's name was a nod to Grandma Mary were right on. In a December 1 Instagram post, Anna confirmed they had Grandma Mary in mind when chosing Maryella's name. 
"Soon after we found out baby #6 was a girl we began name discussing name ideas and we thought we had it narrowed down," Anna wrote. "When Josh's grandma passed away we considered the name Mary, but we were hesitant because Grandma (Mary Duggar) was such a special lady and we wanted our daughter's name to be a reminder of how special Grandma was and carry on her legacy, but without feeling like we were trying to replace her."
The couple then came up with a list of about a dozen hyphenated named that incorporated Mary. Eventually, they settled on Maryella.
Maryella's middle name, Hope, also has special significance.
"We chose Hope for her middle name because of the Hope we have because of Jesus' life, death and resurrection," Anna explained. "Jesus is the ultimate demonstration of love and hope. Jesus layed down His sinless life on the cross so we could be forgiven of our sins and one day live with Him in heaven forever when we die. We have Hope because of Christ!"
"Maryella Hope Duggar is such a blessing and we are so grateful for her!" she added. 
Fans praised the thoughtful tribute to Grandma Mary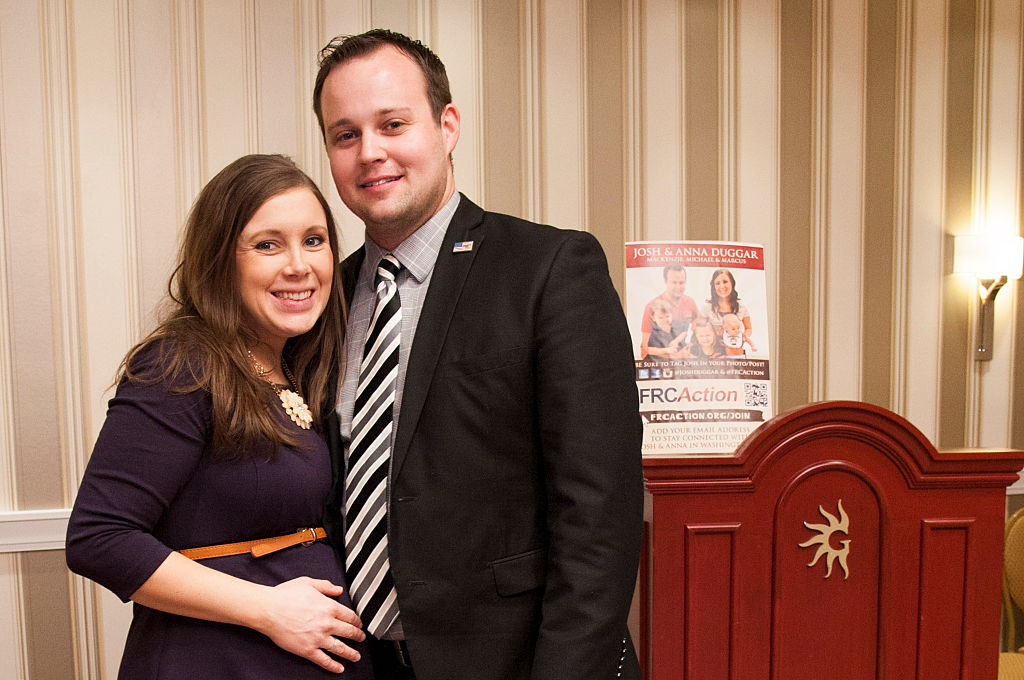 Anna's Instagram followers though she had struck the perfect balance of honoring a beloved relative while also giving her daughter name that is uniquely her own. 
"I love it!!! What a beautiful and precious memory of Grandma Duggar, along with her own identity in Christ," wrote one.  
"Such a beautiful tribute to your grandma, may she live on in Maryella and may she bring, love, joy and Hope as you watch her grow through life's journey," commented another.
Read more: 'Counting On': Josh Duggar's Wife, Anna, Reportedly Keeps Losing Track of Her Kids
Check out Showbiz Cheat Sheet on Facebook!