'Counting On:' Do Anna Duggar's Instagram Comments Say Something About Her Relationship with Josh?
The Duggar family is one of the largest families in America, and that is mostly due to their extremely religious views. However, though the family members are extremely religious, they haven't been exempt from scandal. Josh Duggar, Michelle and Jim Bob Duggar's oldest son, was at the center of a sexual abuse scandal from the early 2000s that leaked in 2015. Duggar was already married to his wife, Anna Duggar, and he later admitted to cheating on her as well as having a pornography addiction. However, Anna and Josh didn't divorce. Today, Anna is more involved on social media than any of her family members — almost too involved.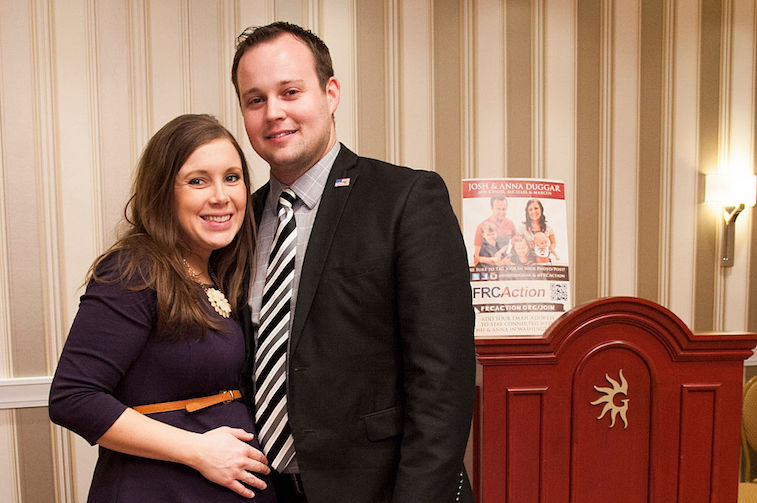 Anna and Josh stayed together after his multiple scandals
In 2015, news broke that Josh had been involved in a sexual abuse scandal back in the early 2000s. Josh had admitted to inappropriately touching several young girls, some of whom were his own sisters. Some of the girls were asleep while others were awake, and the age ranges varied. Once the news broke, people demanded that TLC cancel the Duggars' show, 19 Kids and Counting. Josh also admitted that he was unfaithful to his wife, Anna, and that he had a pornography addiction. But despite all of the wrong he had done, Anna decided to stay with him, which many people never understood.  
Anna comments on nearly every single Duggar's Instagram post
The Duggars are fairly active on Instagram. They often comment on each other's posts whenever there is big news, such as a pregnancy or wedding. However, it seems that Anna Duggar spends most of her time on social media. There is hardly a Duggar photo that doesn't have a loving comment from her, to the point where it has become questionable why she posts so many comments. As a mother of five, it's hard to believe she has that much free time each day; it almost seems like she's commenting on all the family members' posts for some sort of validation.
It's possible the best part of Anna's marriage is her relationship with the family
When things fell apart with Josh, Anna seemingly worked very hard to get the two of them back to a good place. Anna had been with Josh for nearly a decade when the news broke, so anyone can understand that it would be hard to leave someone you've built so much of a life with. Plus, Anna has always had a very good relationship with Josh's family. Though its speculation, it almost seems like Anna's relationship with Josh's family is the best thing about her marriage to him. Fans think there's no way Anna can truly be happy being married to someone like Josh. "[Anna is] married to the biggest turd alive, and clearly is NOT embarrassed to be seen with his sorry a**," one Reddit user wrote.
Anna and Josh are expecting their sixth child this year
Regardless of what the public believes, Anna and Josh have found a way to make their marriage work. The two are expecting their sixth child this fall, and Anna seems elated to be welcoming another baby to the family. It's unclear what things are really like behind closed doors for Anna and Josh, but it is likely that Josh's family has always welcomed Anna with open arms, which might also explain why she's always showing so much love on the Duggar Instagrams.