Anna Duggar Reveals She's Having a Girl, and 'Counting On' Fans Have Already Picked Out a Name
It's another girl for Anna Duggar! The wife of the eldest Duggar son Josh Duggar revealed the gender of baby No. 6 on Wednesday in a video on Instagram. In the clip, one of the kids pours a vinegar over a gold beehive, which then erupts in pink foam.

"Each child God has given us is unique and special — we all look forward to the arrival of our daughter / sister this fall!" Anna wrote in the accompanying caption.

Grandma Duggar inspired the gender reveal

Anna went on to remember her grandmother-in-law Mary Duggar, who died June 9 after accidentally drowning in a swimming pool. The mom of five explained that when she was pregnant with her first child Mackynzie in 2009, it was Grandma Duggar who alerted her to the trend of gender reveal parties

"When I was expecting Kynzie, Grandma Duggar excitedly told me of a 'new trend' that featured baking a gender reveal cake. Grandma asked if she and Amy could bake one for us?!?" Anna recalled.

The parents-to-be were excited about the idea of a gender reveal, but once the 19 Kids and Counting producers heard of it, they turned it into something much bigger. Rather than a small party at home, the couple ended up having Buddy from Cake Boss bake a cake for them, which they cut into on the Today Show with Meridith Vieira.

Since then, gender reveals have become a tradition for the family. Anna even mentioned that her sister-in-law Jessa had recently sent her an article that credited that first gender reveal as helping to set off a nationwide trend.

"Grandma was the one who sparked this special tradition for our family and it sounds like a lot of other families have enjoyed the idea over the years as well!," wrote the 30-year-old.

Counting On fans have a suggestion for the new baby's name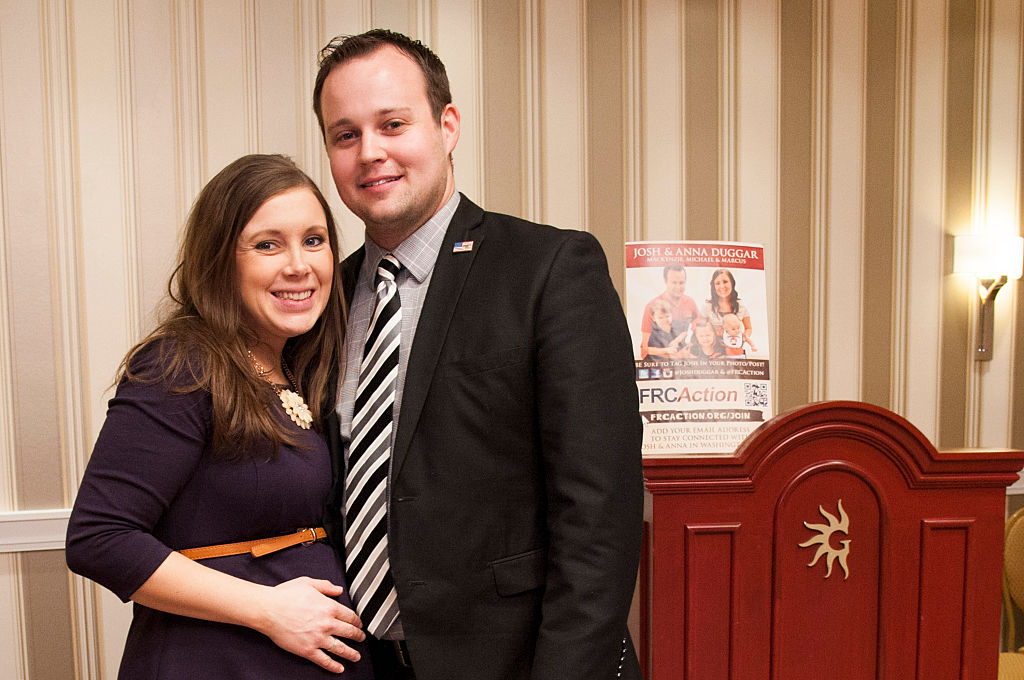 Now that it's been confirmed that the baby — who is due this fall — is a girl, it's time to pick a name. And Counting On fans think there's just one obvious choice: Mary, in honor of her late great-grandma.

"You should name your next daughter Mary to honor Grandma Duggar," commented one fan. "Mary seems like a perfect name for the next daughter!" another chimed in.

A few other fans suggested variations on Mary, like Marianna or Mariah.

Aside from the name being a sweet tribute to Grandma Duggar, Mary would be a perfect name for one other reason. All of Anna and Josh's other kids also have first names that start with "M": Mackynzie, Michael, Marcus, Meredith, and Mason.

While Anna and Josh haven't said what they plan to name their new baby, Anna did indicate she might be open to the idea of Mary. When one person commented that her mother's name was Mary Margaret, Anna responded, "We love both of those names."

Whatever name the Duggars decide on, it's clear they'll be thinking of Grandma Duggar.

"With Grandma's passing last week, this 6th gender reveal is a reminder of her love," Anna wrote. "I'm so glad we were able to share the news of our third little girl with Great-Grandma before she went to be with Jesus!"
Check out Showbiz Cheat Sheet on Facebook!