Anna Duggar Shocks 'Counting On' Fans By Revealing Her Kids Watch TV
Josh Duggar's wife Anna has revealed that her kids are actually allowed to watch television, which shocked some 'Counting On' fans.
The Duggar family is infamous for the many rules the kids must follow, from a ban on pants for the girls to a prohibition on kissing or hugging before marriage. And when it comes to popular culture, most of it is a no-go for the ultra-conservative family. They don't listen to non-Christian music (or even Christian rock), as Jinger, Jana, Jessa, and Jill Duggar explained in their book Growing Up Duggar. Secular movies and TV shows are generally off-limits too. 
"Much of Hollywood and pop culture media glorifies things that God considers to be wicked," the girls wrote in their 2014 book. 
Recently, however, there have been hints that some Duggars might have loosened up a bit. Jinger regularly wears pants, Jana has revealed she listens to Michael Bublé, and Jill's husband Derick Dillard dropped a Biggie Smalls quote on Instagram. And now Josh Duggar's wife Anna is revealing that her kids aren't totally clueless when it comes to pop culture. 
The Duggars visited the Brady Bunch house
In October 2019, Jim Bob and Michelle Duggar, along with a number of their kids, in-laws, and grandkids, made the trip west to Los Angeles to visit Jinger and her family. While in California, they hit a few tourist spots, including the Brady Bunch house, which suggested the family was familiar with the popular 1970s show about a blended family.
Now, Anna Dugar has confirmed that some members of the family do watch TV, even if it is just sitcoms that aired more than 40 years ago. 
"We enjoyed visiting the 'Brady Bunch' house while our family visited Jinger & Jeremy in CA a few weeks ago!" the mom of five captioned a photo of the Duggars posing outside the famous split-level home. "Our kiddos have enjoyed watching old episodes of the family tv show — it was a fun stop on our family vacation!"
Fans are surprised that some Duggars watch TV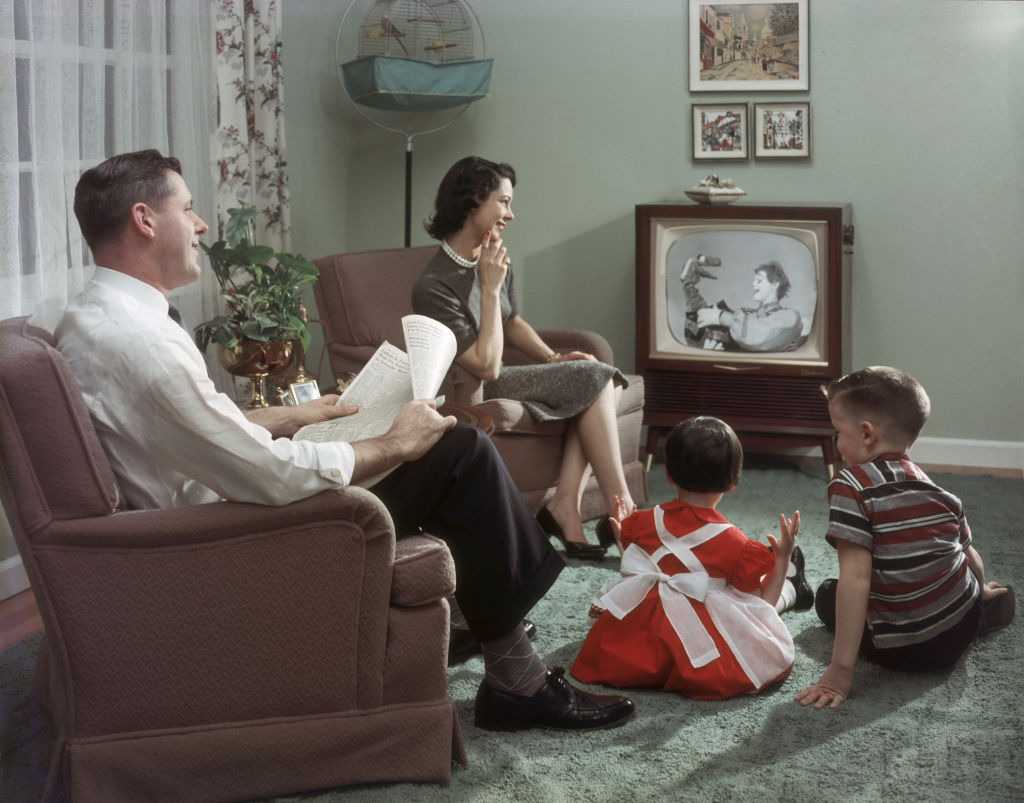 While The Brady Bunch is a pretty wholesome show, some commenters on Anna's social media had trouble wrapping their heads around the idea that her kids were allowed to watch television. 
"I was thinking you guys don't watch tv,"  wrote one person. 
"Do these kids know who the Brady Bunch is?" wondered another. 
"Did any of the Duggars know who the "Brady Bunch" were or even see them on TV?" echoed another commenter.
Others lamented that it was hard to find shows like The Brady Bunch on TV these days. 
"It's so sad that shows aren't wholesome like that anymore. Kids have to be monitored so close when watching tv nowadays," wrote one person. 
"It is such a great show with great morals, lessons and family structure," another added. 
The other TV shows the Duggars watch 
The Brady Bunch isn't the only TV classic show that the Duggars have admitted to watching. Dad Jim Bob once said that the family did watch old episodes of The Andy Griffith Show on DVD. And Amy Duggar has talked about watch reruns of I Love Lucy with her cousins. 
The Duggars also seem to be HGTV fans. Several members of the family have made the trip to Waco, Texas, to visit Chip and Joanna Gaines's Magnolia Market and the Silos. Jessa has even said that she and her son Spurgeon were "addicted" to Fixer Upper. Plus, a few Duggar kids have been spotted wearing Paw Patrol clothing, suggesting they're familiar with the popular kids' show. While we doubt they're tuning in to watch The Walking Dead or Real Housewives, it seems that Duggars aren't totally in the dark about television.