Anna Faris and Chris Pratt's Separation Breaks Twitter's Heart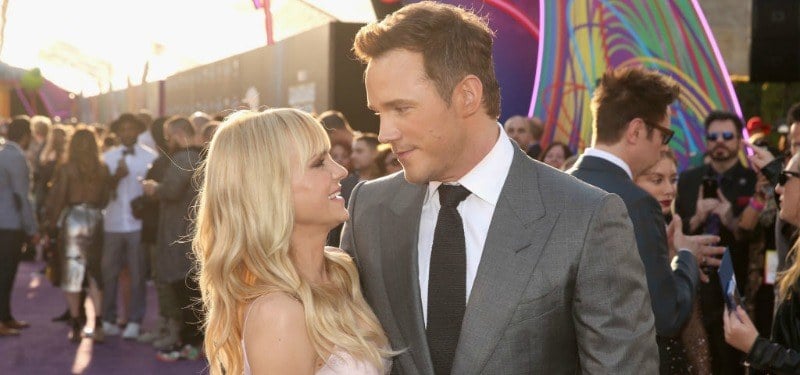 Twitter is heartbroken because the world has lost yet another swoon-worthy celebrity couple. Chris Pratt and Anna Faris have separated after eight years together. Both stars posted the announcement on their social media accounts.
The following statement was shared on The Guardians of the Galaxy star's Facebook account:
Anna and I are sad to announce we are legally separating. We tried hard for a long time, and we're really disappointed. Our son has two parents who love him very much and for his sake we want to keep this situation as private as possible moving forward. We still have love for each other, will always cherish our time together and continue to have the deepest respect for one another.

Chris Pratt and Anna Faris
Faris also tweeted the same statement on Twitter.
There didn't seem to be any visible trouble in paradise before the announcement. But Faris did talk openly about the hardships of having a relationship as celebrities. "I take pride in how great my relationship is with Chris," the Mom star told E! News. "Having said that, of course, in this crazy world where he's off doing movies and I'm in L.A. raising our child, of course I'm going to feel vulnerable, like any normal human would."
Though they've never hinted at relationship issues, the former couple was in hot water in 2016, due to their pets. TMZ reported that Faris was slapped with a $5,000 fine from an animal shelter after her Chihuahua was found on the streets allegedly emaciated. The shelter claimed the actress failed to pay a fine after finding the dog a new owner.
In 2011, the couple also received death threats after giving away their cat, according to Us Weekly.
The breakup is sad news, but it seems like a trend among Marvel stars. Chris Evans and Scarlett Johansson recently split up from their respective partners, Jenny Slate and Romain Dauriac. Hopefully, the heartbreaking trend ends here.