Anna Kendrick's 6 Best Movie Roles
Anna Kendrick has become one of Hollywood's most captivating leading ladies in recent years. The actress has showcased her versatility in a wide variety of films, from musically-driven blockbusters (like Into the Woods and Pitch Perfect) to Oscar-worthy fare (like Up in the Air). Here are 6 of her best roles to date.
1. Camp — Fritzi Wagner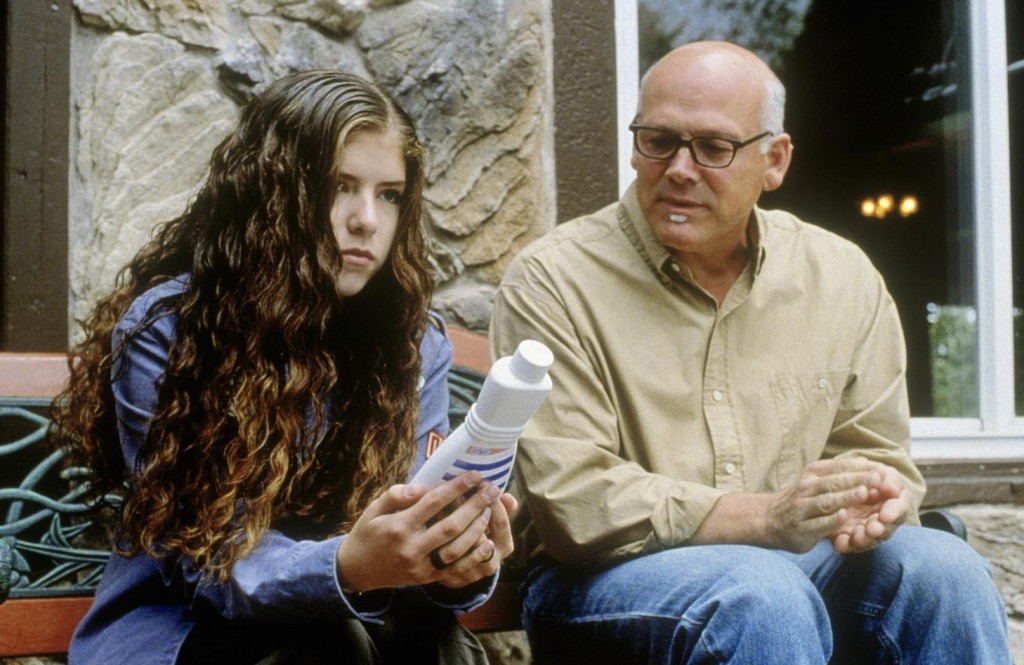 In her film debut, Anna Kendrick didn't have much screen time. But she more than made up for that with a dazzling performance as Fritzi Wagner, a meek but calculating actress in Camp. The film follows a group of teens at a musical theater camp, and features several full-length performances from classic broadway shows. Fritzi transforms from an introverted lackey to a vengeful opportunist, poisoning a rival so she can literally and figuratively steal the show from her. Kendrick's performance is nuanced and showcases her flawless comedic timing. She earned an Independent Spirit Award nomination for her role as Fritzi.
2. The Twilight Saga — Jessica Stanley
Though this series has plenty of detractors, it also has millions of fans around the world. It also features Kendrick's winning performance as the desperately jealous Jessica Stanley. In four of the five Twilight films, Kendrick's Jessica shows up here and there, trying to be kind and inclusive to Kristen Stewart's Bella, but barely masking her envy of the protagonist's wild love life. Her breathless, manic energy infuses the series' scenes with a layered comedy that even non-fans find refreshing. 
3. Up in the Air — Natalie Keener
In Up in the Air, Kendrick shared the screen with George Clooney and Jason Bateman, and undoubtedly made a name for herself in Hollywood as Natalie Keener, a ferocious colleague to Clooney's Ryan Bingham. She attacks her job duties — which are, primarily, consulting with companies around the United States and firing their employees for them — with a pitch-perfect combination of determination and poise. The New York Times's Manohla Dargis praised Kendrick, stating that she "grabs every scene she's in" — quite a feat, given the film's other stars. For her performance as Natalie, Kendrick received numerous accolades, including an Academy Award nomination for Best Supporting Actress.
4. End of Watch — Janet
This uber-realistic crime drama featured the tumultuous lives of two LAPD officers. In End of Watch, Anna Kendrick's Janet serves as an equalizing force, providing moments of gentleness and optimism to contrast with the gritty violence her husband, Brian (Jake Gyllenhaal) faces every day. Her scenes provide an added lightheartedness, and despite her supporting role, Janet acts as a motivating force that reminds you why Brian and his partner fight so hard to stay alive.
5. The Last Five Years — Cathy Hiatt
We already knew she could sing. But in The Last Five Years, Kendrick tells her character's story almost entirely through song. In this adaptation of the off-Broadway musical, Kendrick plays Cathy, an actress who falls in love with and marries an up-and-coming writer. The film is unique in that it tells the couple's story backwards and forwards. We see Cathy experience it from end to beginning, so she starts at her lowest point and ends in the new grips of romance. Kendrick's performance is brave and charismatic, and even when the film falters, she manages to turn in a winning performance. 
6. Into the Woods — Cinderella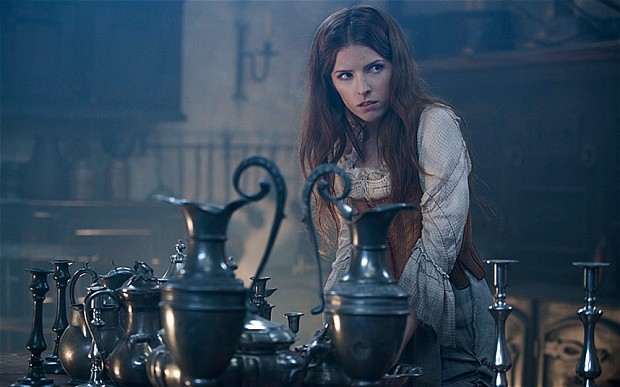 She's practically Hollywood royalty now, so it makes sense that Anna Kendrick would play a princess. In Into the Woods — the long-awaited adaptation of Stephen Sondheim's fairytale musical — she plays Cinderella, the woefully neglected would-be wife of Prince Charming. Kendrick hits all the right notes in her performance, both musically and emotionally. She carries the ingenue from an uncertain maiden to a confident, if slightly more morose young woman. Despite the film's mixed reviews, critics called her performance a "knockout."