Another G.I. Joe Spinoff Movie Is In The Works: Here's What We Know
It's been more than five years since we've seen G.I. Joe in live-action form and other than the Snake Eyes movie that will be coming down the pipeline, no one was quite sure if fans would ever get to see this group of heroes on the big screen again. But it's a new day and a new opportunity for a G.I. Joe flick, and it's been confirmed that the soldiers are coming back. Well, at least some of them.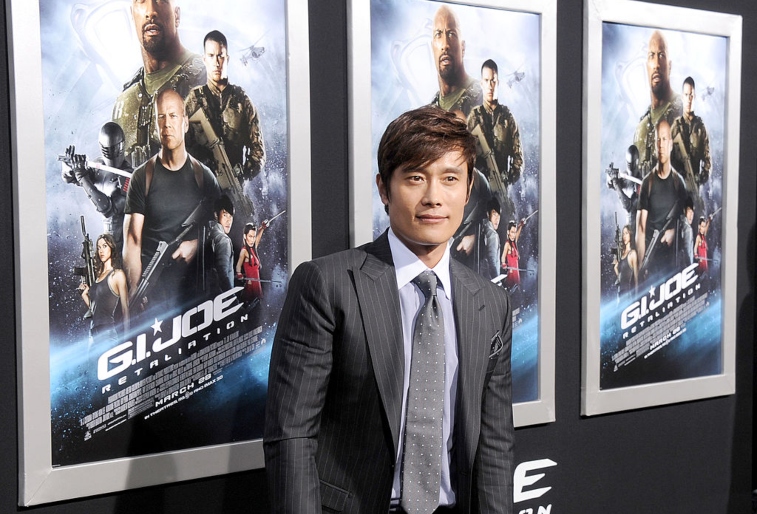 A fringe character will appear in the new movie
Paramount and Hasbro thought they had a winning idea when they launched the G.I. Joe franchise with its first two movies. 2009's The Rise of Cobra was largely hated by critics but fans who watched it did so because of nostalgia for the comic books or the '80s cartoon series. In that first one, Duke, played by Channing Tatum, was introduced as the leader of the Joes and there were a handful of childhood character favorites along for the ride.
When G.I. Joe: Retaliation came out in 2013 with Dwayne "The Rock" Johnson, it scored high at the box office and played up the action and storylines with Cobra Commander, Snake Eyes, Byung-hun Lee's Storm Shadow, and the Joes. It was like a fun conveyor belt of characters from the cartoons and the line of action figures and although the franchise fizzled out, there's still some interest in seeing these stories onscreen.
Enter Chuckles. Per The Hollywood Reporter, the new movie might see Chuckles make an appearance in all his Hawaiian shirt glory. The character first came on the scene in 1987 as part of Hasbro's toy lineup and in the Marvel comics.
Philip "Chuckles" Provost specializes in black ops and has successfully infiltrated enemy organizations while working undercover. Rumors are swirling about whether he'll be the center of the spinoff or a supporting character, but he's an established force in the Joes.
What's known about the spinoff film so far
With the Snake Eyes spinoff due to be released in 2020, fans are hopeful that these stories will interconnect seamlessly. According to THR, Josh Appelbaum and Andre Nemec are helming this new project and are known for their work on the reboot of Teenage Mutant Ninja Turtles and Mission: Impossible – Ghost Protocol.
Back in April, HN Entertainment shared a rumor floating around that Paramount already has a basic plot ironed out for the second spinoff film:
"Provost tries to convince his bosses that twins Tomax and Xamot, who work for the villain organization COBRA, are after a mysterious device dubbed the 'Wheel of Time'. It would allow the villains to travel into the future and obtain weapons capable of destroying the Joe's once and for all. However, since his superiors don't trust him, Provost forms his own squad composed of Helix, Wild Bill, Jinx, and Snake Eyes in order to reach the device before COBRA does."
Although these early murmurings place Chuckles in the upcoming story, THR states that it's possible things could change, and he might not be in it after all. It depends on how the writers build the narrative. To their credit, both Appelbaum and Nemec are viewed as competent storytellers who are able to reboot old franchises.
Snake Eyes was originally scheduled to be released in March of next year, but the studio pushed it back to October 16, 2020. That means fans should look for more details to come out from Hasbro and Paramount about this latest G.I. Joe project next year.